About this Event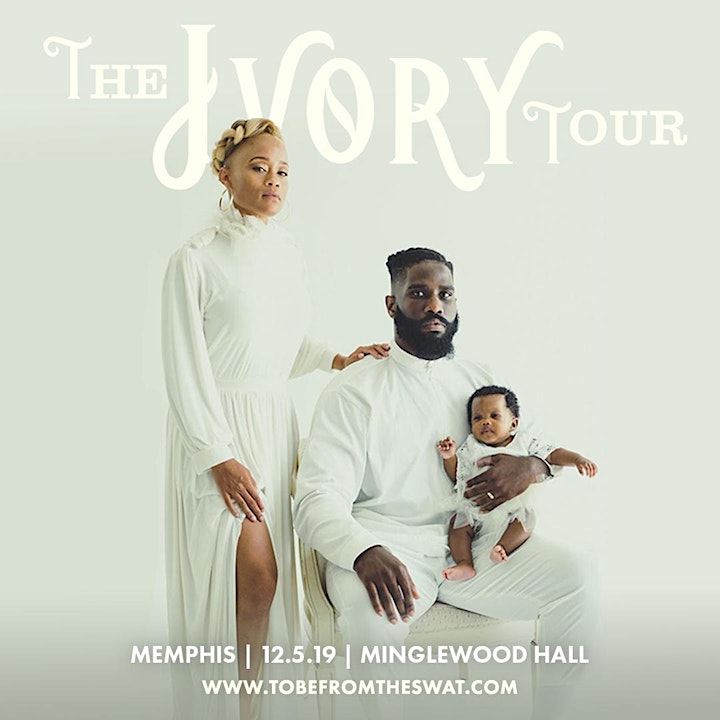 M&G VIP INFORMATION:
(GA ticket, early entry, exclusive tour Merch, commemorative laminate and lanyard, meet and greet w/ photo-op)
Tobe Nwigwe is an enigma. The lyrics and tone of his music tell the story of a difficult upbringing in Alief, TX. Like other rappers who grew up in the proverbial hood, Tobe's autobiographical tracks conjure images of gang violence, drug deals, pimps and prostitution. The authenticity in his work is palpable. Still, the man is a beacon of positivity and graciousness. The same songs that describe shootouts and the loss of childhood friends also speak on the power of faith and the importance of purpose.
Tobe has a singular goal in life: "to make purpose popular." The first-generation-Nigerian kid from Alief (Houston, TX) who had a scholarship to play college ball and dreams of playing in the NFL, saw those dreams dashed by a career-ending foot injury his senior year. In his despair, he turned to his faith and found a new calling; he would teach others to "move through purpose." Long before he ever put pen to paper and called himself a rapper, Tobe was speaking to rooms full of students through his self-started nonprofit foundation, TEAM GINI, educating them on the merits of a purpose-driven existence. Through tremendous consistency and execution, Tobe has attracted fans across the globe, including culture heavy-weights: Erykah Badu, Sway Calloway and Dave Chappelle.
Minglewood Hall Policies
What can you bring in? A Good Attitude to see a great Concert & Your Tickets or Will Call Info. A Valid ID (for patrons over 21 who wish to drink alcoholic beverages this is an absolute.)
Back Packs and Purses may be subject for search
Cameras – disposable & non-professional – this is show specific and determined by the artist. Email info@minglewoodhall.com the day before the show to confirm policy.
Audio Recording Devices – this is show specific and determined by the artist. Email info@minglewoodhall.com the day before the show to confirm policy.
PLEASE NOTE: Due to artist restrictions, some items listed above may not be allowed for certain shows. Please call or email info@minglewoodhall.com for show specific restrictions the week of the show.
What NOT to bring:
NO Outside Food or Beverage ,Alcohol, Lawn Chairs, Video Recording Devices, Coolers & Picnic Baskets, Firearms of any kind, Fireworks, Glass Bottles, Illegal Substances of any kind, Laser Pointers, Mace/Pepper Spray, Musical Instruments, Sharp or Dangerous items of any kind, Stickers/Decals, Weapons – of any kind, Umbrellas
IT IS OUR GOAL TO PROVIDE THE ABSOLUTE MOST FUN AND SAFEST EVENT POSSIBLE.
PLEASE REPORT ANY INCIDENTS TO A STAFF MEMBER AS QUICKLY AS POSSIBLE
NO MOSH PITS, SLAM DANCING or CROWD SURFING ALLOWED.
WE HAVE A ZERO TOLERANCE POLICY TOWARDS VIOLENCE OF ANY TYPE. ANY INCIDENTS WILL BE ADDRESSED BY THE EVENT SECURITY. ANY PERSONS INVOLVED IN FIGHTING OR VIOLENT ACTS WILL BE REMOVED FROM SITE AND/OR ARRESTED, NO EXCEPTIONS!
NO RE-ENTRY AT ANYTIME.
NO REFUNDS ON TICKETS PURCHASED.
Performers
Date and Time
Location