Description
REGISTRATIONS HAVE CLOSED (5 June)!
Thank you for your enthusiastic responses!
_________________________________________________
Calling all past/current TOASTMASTERS who want to capitalize on the booming Coaching & Training market!


With the instituionalizing of Lifelong Learning etc, Singapore is sitting on an 'Educational Goldmine'!
AND AS A TOASTMASTER, YOU ALREADY HAVE AN UNFAIR ADVANTAGE!...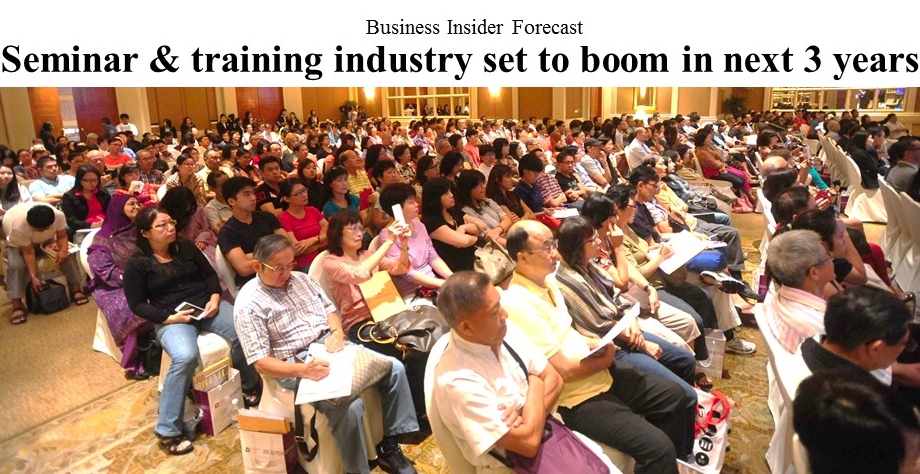 If you aspire to become a coach or trainer, there's no better time to match your experience to the current 'knowlege-crazed' economy, & build yourself a profitable coaching career!
---
This 3-hr Seminar will highlight the rapidly evolving training landscape & the opportunities where you can 'monetize' your Toastmasters experience! Learn how to 'productize' your knowledge, package your passion, how to brand yourself, & how to kickstart your profitable coaching career!
HERE ARE 3 REASONS WHY YOU MUST ATTEND!
✓ Get Insights into today's Disruptive Trends, to Position yourself Favourably as a Future-Coach!
✓ Learn Strategies on how to Stand out in a Crowded Trg/ Coaching Market!
✓ Explore ways to take Advantage of your Experience/ Passion to start your Knowledge Business!
---


SEMINAR SPEAKERS:


EUGENE SEAH (Charisma TMC)
Personal Branding and Abundance Coach
Eugene is the Founder and Chief Coach of Trainium Academy, a boutique training institution that runs transformational workshops to help others create their element of success. His life mission is to live and give Abundance.
Breakthrough Specialist and Transformational Coach
Glenn is the Founder-CEO of GLC and Empower Academy, as well as several knowledge-based entities targeting different market sectors. He specialises in performance psychology, helping businesses and individuals breakthrough their stuckness to achieve their full potential.
Business Futurist and
Innovation Strategist
Charlie is the Founding President of The Innovators Institute. He inspires, advises and speaks to organisations, leaders and individuals to imagine, innovate and transform in the 4th Industrial Revolution. He regularly speaks and writes about the Future of Business, Technology and Work.
---
TESTIMONIALS FROM PAST SIMILAR SEMINARS:
I gained so much insights and learnt so many techniques!...and I could apply straightaway!"
--- Paul Tan ZL


"His (Coach) subject knowledge and expertise really stands out from among others!"
--- Ken L


"I've attended many trainings before,...but the difference in Glenn's training is that it's very applicable...He tailor-makes his training to suit us"
-- Farhan B
---
WHY DO TOASTMASTERS HAVE AN UNFAIR ADVANTAGE?
"...Coaches easily earn $4k - $5k a month doing purely what they love, helping others!...Most hit $7k or more a month, because they themselves are coached in business & marketing skills...And the ones who regularly dominate the markets are usually Toastmasters members or affilitates..."
---
PROGRAM:
6.30pm - Buffet Dinner provided / Networking
7.00pm - Seminar commences
10.00pm - Seminar ends / Networking continues
---
IF YOU ARE A TOASTMASTER WONDERING WHAT YOUR NEXT CAREER GOAL SHOULD BE, REGISTER TO ATTEND THIS SEMINAR NOW!...YOU CAN START YOUR COACHING CAREER RIGHT AWAY!
Enough of making costly time-wasting mistakes! Let us help you to quickly consolidate your subject matter, develop & package your curriculum, maximize your visibility, and fast-track your coaching business today!