Description
With so much attention given towards Sponsorship & Mentorship, the most important person to effect change and build the short term action plans towards professional development is the coach. Effective coaching is a skill that is founded by identifying the micro-actionable plans that help bring individuals from point A to point B on the road to continuous progress towards their goals.
This session of Toastmasters Table Talks brings leaders & members from multiple clubs within the Boston metro area where you can candidly network, learn and get a true sense of the individuals that would be helping you grow as a leader. Through table discussion and an open Q&A with local leaders, you will gain perspective and a true sense on how to be an effective coach whether you are a team mate, supervisor or manager.
Join us in this FREE and open to the public event to help connect leaders and Toastmasters together in hopes to further develop the skills and abilities of the community that we serve!
Please Note, there are plenty of clubs outside of the city limits too! If you are commuter, feel free to ask around for clubs near your hometown!
---
TENTATIVE Agenda:
- Doors Open: 5:45 pm
- Networking & Snacks: 6:00 pm - 6:30 pm
- Welcome: 6:30 pm - 6:45 pm
- Table Discussion/Effective Coaching: 6:45 pm - 7:30 pm
-Break 15 Minutes-
- Open Q&A on Effective Coaching: 7:45 pm - 8:15 pm
- Closing: 8:20 pm - 8:30 pm
---
Contacts: Anthony Alexander, DTM aaa.toastmaster@gmail.com; 401-327-0180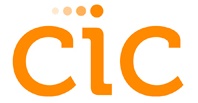 Thank you to our host, CIC Boston, for donating the space for our event!