Description
Get ready to start Trail Blazing your 2018 Pathway at the upcoming District 4 Toastmasters Leadership Institute hosted by Sony Interactive Entertainment's Little Big Talkers club! Whether you're looking to connect more effectively with our colleagues at work or audience members while giving a speech, the sessions at this event will give you the professional edge you're seeking to succeed.
The Leadership Institute features networking with Toastmasters members and non-members alike, fostering a supportive environment to get to know one another as people and professionals. If you are a Toastmasters club officer, there will also be the opportunity to attend training sessions and receive credit for your club.
LOGISTICAL INFORMATION
When: Saturday, 2/3/18 8:00 AM to 1:30 PM
Where: Sony Interactive Entertainment at 2207 Bridgepointe Parkway, Foster City, CA 94404
Map Link: https://goo.gl/maps/dTL4qYr9WN82
Parking: In front of building 3
Visitor Parking Instructions
Turn into the main entrance at the traffic light at 2207 Bridgepointe Parkway.
It is across from the shopping Center with B.J.'s and Mimi's on the corner
When entering off the street, turn right before the uphill driveway and follow-arounda. Just to the right of that ramp is the Visitor parking area
There is additional Visitor parking in front of 2207 Bridgepointe Pkwy
After parking proceed to the 2207 Bridgepointe Pkwy (Bldg. 3) security desk to check-in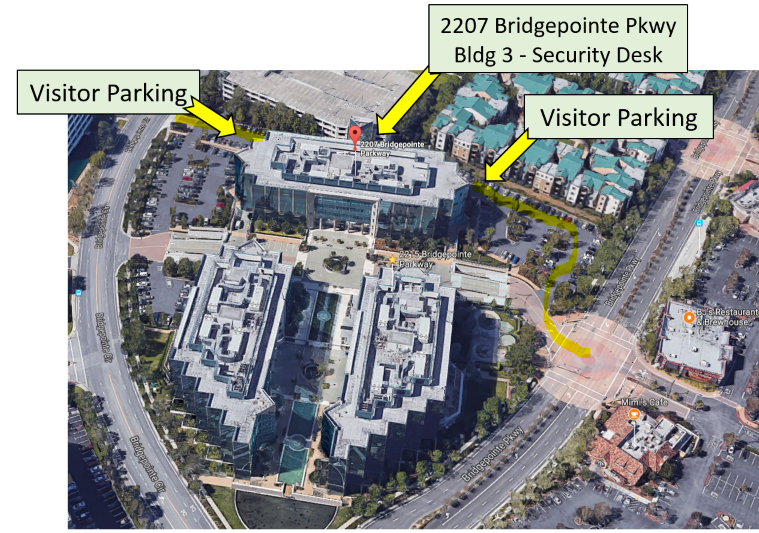 PAYMENT INFORMATION
Please pay through the Eventbrite website. If you are looking to pay by check or cash, this must be received by our Finance Manager by the early bird or general admission deadlines. Contact District 4 Toastmasters Program Quality Director Stefanie Chow at quality@d4tm.org for more information or if you have any additional questions.
EVENT AGENDA
8:00 AM - Registration, Breakfast, Networking
8:30 AM - Welcome Remarks
8:50 AM - Opening Keynote
9:15 AM - Break
9:30 AM - Club Officer Training & Workshop
11:00 AM - Break
11:15 AM - Breakout Session
12:00 PM - Break
12:15 PM - Breakout Session
1:00 PM - Closing Remarks
1:30 PM - Event End


ROOM INFORMATION
All rooms are in the 2207 Bridgepointe Parkway Building (Building #3 on the Sony Campus), so no one should need to exits that building into the central courtyard or to enter the other 2 buildings on campus.
Below is a map of the Conference Center rooms that will be utilized for the TLI.

11:15 AM BREAKOUT SESSIONS
Pay Attention to Retention
Secrets to keeping members learning, leading and loving the Toastmasters experience
Craig Harrison, DTM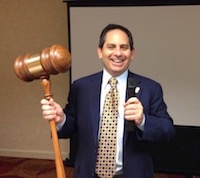 About the Workshop: What if every member who joined your club stayed for a decade? While clubs forever chase new members, who is minding the club's back door? The key to long-term club success lies in a stable core of committed members. Without them, your club culture is lost, standards erode and continuity is disrupted. Attend this session to learn why and how to pay attention to retention -- to keeping your existing member base engaged. Learn formulae for continually engaging members through various challenges, opportunities and projects -- for everyone's benefit.
About the Host: Craig Harrison DTM, the founder of Expressions Of Excellence!™, is a professional speaker, trainer, coach and storyteller who helps professionals aspire and achieve greatness. He is a past district governor, former president of the National Speakers Association—Northern California, and founder of its successful Speakers Academy. Craig is also the author of 5 books, a prolific contributor to Toastmaster magazine since 1994, and a leader in the National Storytelling Network and Storytelling Association of California. Visit www.ExpressionsOfExcellence.com and www.SpeakAndLeadWithConfidence.com for more resources for speakers, leaders, storytellers and professionals at all levels.
* * *
Pathways Workshop (Part 1)
Everything You Wanted to Know About Base Camp but Were Afraid to Ask
Tim Carlisle, DTM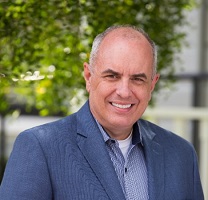 About the Workshop: Are you trying to figure out how to use Base Camp Manager to help your new people with Pathways? This presentation will help to ease those concerns, by walking through typical tasks that a Base Camp Manager could be asked to do. This includes approving a Level Completion, External Training, Printing Level Completion Certificates, External Training, Exporting Pathways Information to Excel, and ways to make your life easier. In addition, troubleshooting issues with these functions will also be discussed. There will also be a Question and Answer period at the end of the session.
About the Host: Timothy Carlisle has a widely varied background, including serving 20 years on nuclear submarines, project management and cybersecurity in large government organizations, taught technology at two colleges, managed a $200 million project for 5 years, saved the Navy $10 million personally, and worked in the technology world for over 30 years. He is the President of Plane Talk Toastmasters, VPE of Evening Stars, District 4 Logistics Manager and Area E5 Director. He also recently completed the Team Collaboration Path and is hard at work on Visionary Communications.
* * *
Pathways Workshop (Part 2)
Tackling the Pathways Education Program for Success in Today's Ever-Changing Workplace
Jim Ferrer, DTM III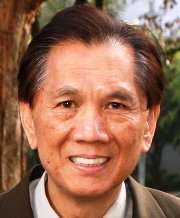 About the Workshop: Procrastination occurs with all new programs and ideas, and this can lead to slower growth and development. This presentation explores: the rationale for the new Pathways program, the ten paths, and the benefits for your professional growth and success, not only in your workplace but also in your personal life. We will unlock the secrets of easy enrollment through a hands-on session with your digital device.
About the Host: James Ferrer, Toastmasters Pathway Guide, completed his DTM designation three times, achieved President's citation as Area director and Division Director, sponsored a new Toastmasters Club, and is very close to acquiring his fourth DTM designation. He is the VP-Membership of Crownmasters and Club Coach for Epicurean-SF. He holds a JD and MBA degree, graduate of Advanced Management and Agency Management Programs from Stanford University and Wharton, respectively. Recently, he obtained his Leadership, Management and Business Communications certificates from American Management Association. He is currently the President of Ferrer Insurance Services, Inc, SF Independent Agents/Brokers Association and is also an active insurance instructor.
---
12:15 PM BREAKOUT SESSIONS
Oh the Drama!
More Speechwriting Tips and Techniques from Playwriting
Maureen Bogues, CC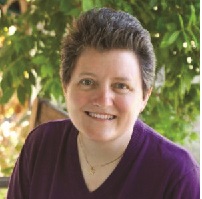 About the Host: Maureen Bogues is a writer, editor and public speaker who has been involved in Toastmasters for eight years and is currently a member of Rainbow Toastmasters in San Francisco. In November 2016, she won 2nd place in the District 4 Humorous Speech Contest, and has won other humorous speaking contests. She studied playwriting for many years, but switched to performing speeches and monologues after discovering Toastmasters.
---
PHOTO & VIDEO DISCLAIMER
Disclaimer: Portions of this event will be recorded with photos and videos. Your ticket purchase implies consent to this recording for the publicity of District 4 Toastmasters, without financial compensation or editorial control.