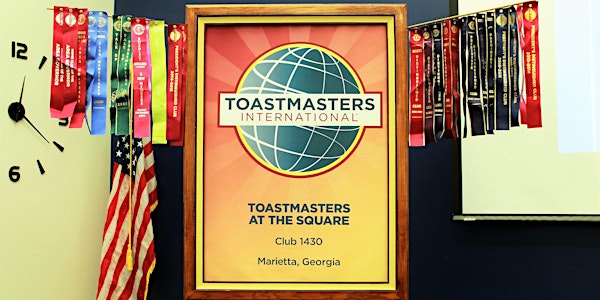 Toastmasters at the Square weekly meetings
Weekly meetings - Toastmasters at the Square
About this event
One of the aspects of Toastmasters that surprises most, is how much fun the meetings are. Even without all the skill and relationship benefits, people go to meetings sheerly for entertainment.
If it's not FUN, it's not Toastmasters..
Visit us to find out what we're all about! We are an active, welcoming club with energetic, engaged, and encouraging members. We would love to welcome you to Toastmasters at the Square!
You can join us in person at: Toastmasters at the Square in Marietta Square in Marietta, GA. Google Map: https://goo.gl/maps/5nKGMw512BAfb4vE9
Our website: https://tmats.toastmastersclubs.org/
Facebook page: https://www.facebook.com/tmats1430