Description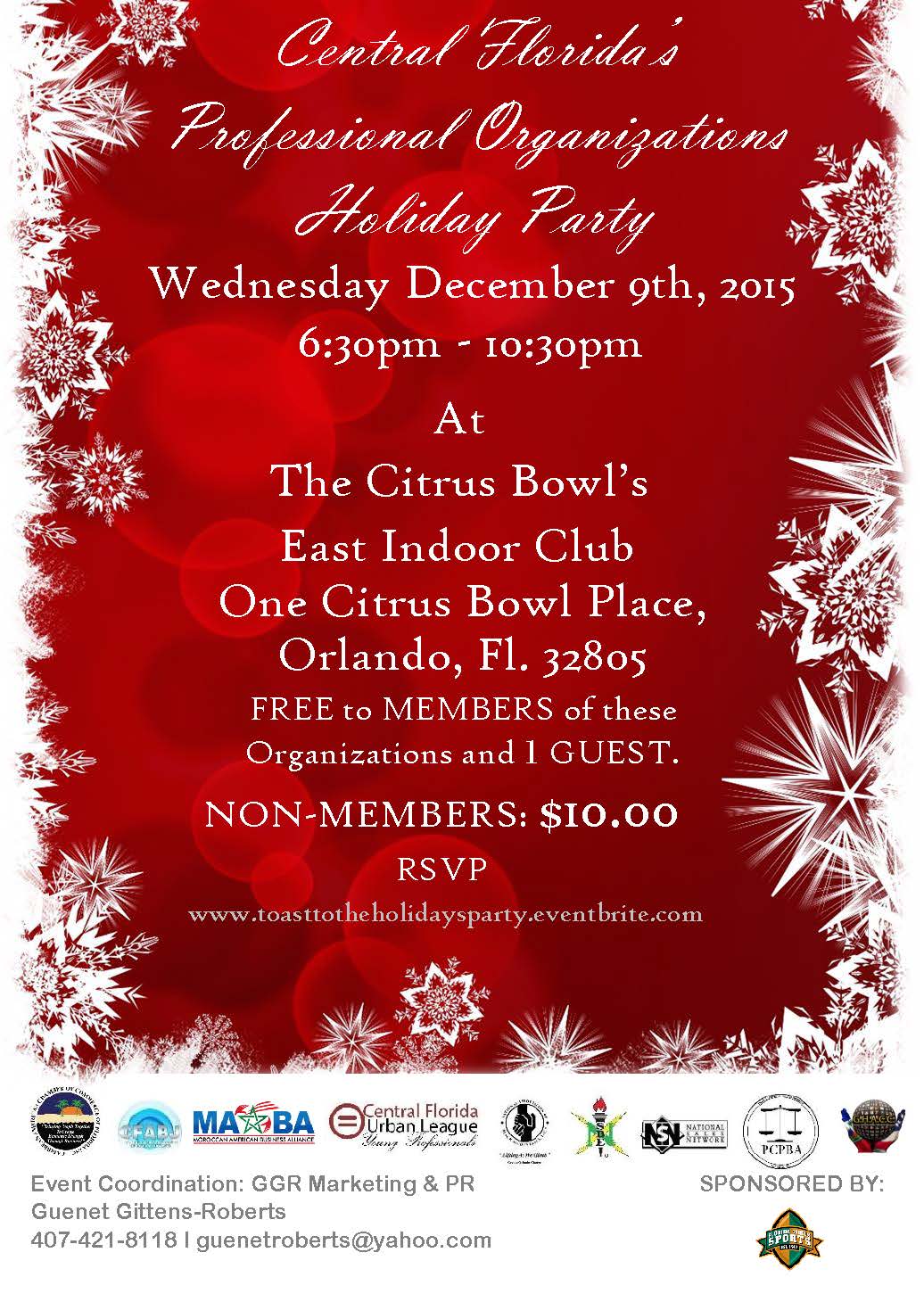 ---
Join Orlando's Professional Organizations for a Joint Holiday Party
Caribbean American Chamber of Commerce of Florida Inc.
Central Florida Association of Black Journalists (CFABJ)
Central Florida Urban League Young Professionals (CFULYP)
Greater Haitian American Chamber of Commerce(GHACC)
National Association of Black Accountants (NABA)
National Society of Black Engineers (NSBE)
Paul C. Perkins Bar Association (PCPBA)
Moroccan American Business Alliance
For their 4th Annual Toast to the Holidays Christmas Party.
Chamber members and one guest are allowed in FREE.
But MEMBERS you must RSVP or you will have to pay $10.00 at the door.
All non-members pay $10.00 at the door.
Complimentary HorsDoeuvres will be served. Drinks will be on sale.

Share, join us, bring a friend out...

Have a Great time with us on December 9th!


Special Thanks to Florida Citrus Sports for their SPONSORSHIP of this event.