Description
Looking to practice public speaking in different location? Are you looking for immediate feedback on your best talk? Or are you just looking to network with speakers in all industries? This is the event for you. In the same style of Shark Tank, we will be inviting multiple speakers, from beginner to professional to give presentations that they are working on and have a panel of seasoned Toastmasters to provide feedback and potentially offer to mentor them post speech if they feel that they are a good match for the speaker.
This event will also offer the opportunity for Toastmasters and the community to network within the Cambridge area in order for the public to see the people behind the organization!
This event is FREE and open to the public so please, feel free to join us, watch and participate in a fun, energizing and engaging event to help elevate and refine the art of public speaking!
Event Layout:
6:00 pm: Doors Open, Networking and Snacks
6:30 pm: Welcome, Introducations and Panelists Introductions
6:50 pm: Speakers (each speaker will be given a maximum time of 10 minutes, interviewed for 3 minutes and evaluated by the panelists for 7 minutes)
8:10 pm: Wrap-Up discussion
8:25 pm: Closing
Contacts: Anthony Alexander, DTM aaa.toastmaster@gmail.com; 401-327-0180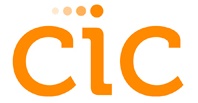 Thank you to our host, CIC Boston, for donating the space for our event!