About this Event
TOAM and BlackDoctor.org (BDO) will take over Holland America Line's Nieuw Statendam for seven days and nights of concerts, parties, healthy living sessions, and much more. With non-stop entertainment and activities throughout the day and night, there's more than you can possibly do on a single cruise! Once on the ship, you'll notice there's fun everywhere you look– the show lounges are spectacular, there's a variety of world-class restaurants, casino is crackin,' and each bar makes even a simple drink a chance to chill in a setting less ordinary. Our team has events planned for every cruiser, including our top expert-led workshops, old school and new school parties, golf outings, games for singles and couples, theme nights, and more.
Not only does this registration include access to the TOAM 2020 Convention, you will also have the opportunity to access the BDO Wellness & Waves Pass and their workshops.
Accommodations onboard the ship (7-nights) include
Port Charges & Government Taxes
Meals, Snacks, and Most Beverages
24-Hour Complimentary Room Service
Use of Ship Facilities (2 pools, spa, casino, on-board shopping, blues club, innovative specialty restaurants)
BDO Wellness & Waves Pass which includes:
Welcome Gift Bag
Meet & Greet Reception
Networking Mixers
Wide Variety of Seminars by World-class Speakers/Experts
Fitness Classes
Theme Parties with a special guest DJ
Comedy Show
Karaoke
Hosted by the leading top experts and celebrity coaches, these sessions will be filling up quickly. These are just some highlights of the amazing and impactful sessions that we'll be having aboard the ship. Book your cruise to reserve your spot now.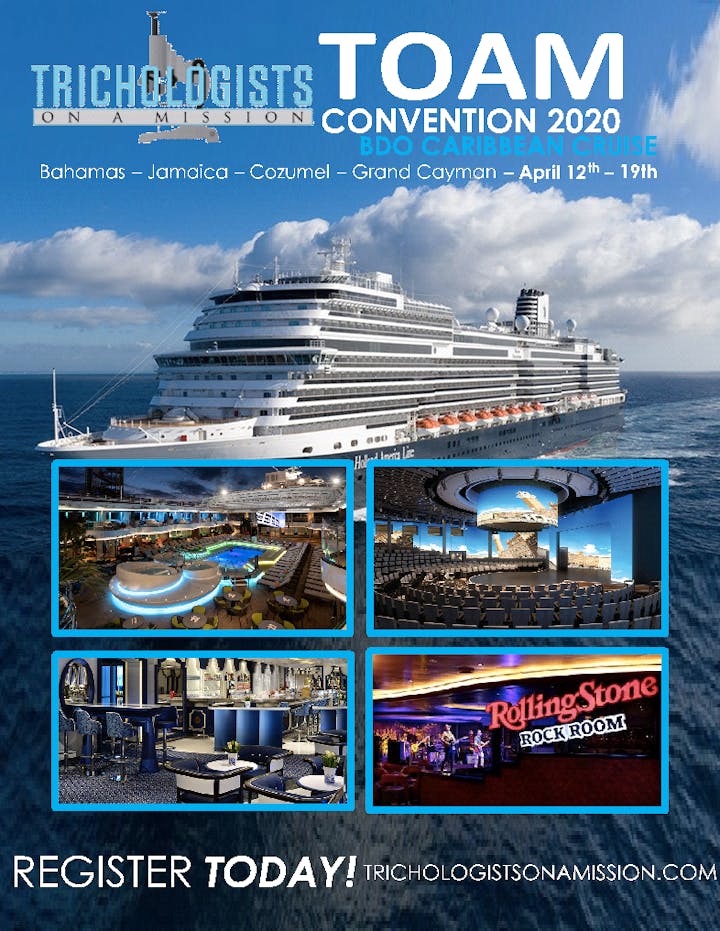 Date and Time
Refund Policy