TOA AWARDS 2017 "40 UNDER 40" GALA

Friday, March 17, 2017 from 6:00 PM to 10:00 PM (EDT)
Event Details
40 UNDER 40 TURKISH-AMERICANS will be receiving their awards on March 17th 2017 at Marriott Marquis Times Square Hotel in New York. 6pm-10pm
This event will also focus on WOMEN, YOUTH and YOUTH EDUCATION issues in US, Turkey and around the world. It will be synchronized with United Nations Women CSW61 sessions. We will have 300+ distinguished guests attend this great event.
Turkish-American women have inspired millions of Americans and now, for the first time, TURKOFAMERICA Magazine selected the most influential "40 uNDER 40" list. The list includes extraordinary entrepreneurs and visionary CEOS, celebrity role models and pioneer philanthropists who are transforming the world. 

TOA CONSULTING is organizing and award ceremony to honor these successful people. Come join us to spotlight these inspiring people and network with titans of Turkish-American corporations, government agencies, not-for-profits, community services, ngos, chamber of commerce offices, private companies and individual investors.
PROGRAM:
6:00-7:00pm Networking Reception
7:00-8:00pm Award Ceremony
8:00-10:00pm Gala Dinner and Live band
KEYNOTE SPEAKERS & PARTICIPANTS
Dr William J Parker III | US Naval Officer ret. + East West Institute COO
Jessica Walker | Manhattan Chamber of Commerce President
Perihan Inci | Inci Holding Board Member
Howard Beasey | President and CEO at American-Turkish Council

VOICES OF PHILANTHROPY
Senay Ataselim | Chief Operating Officer | Turkish Philanthropy Funds

for more information and sponsorship opportunities:  info@teamofamerica.us
Limited seats available | Ticket prices include 3 course meal and awesome live band


For Hotel rooms please contact : Natasha.Edwards@marriott.com
* DRESS CODE
Women: Elegant ball gown or Festive dress 
Men: Dark suit with black tie or a tuxedo without tails. Pair with a white shirt and a tie, or a bow tie with or without a vest.
SILVER SPONSORS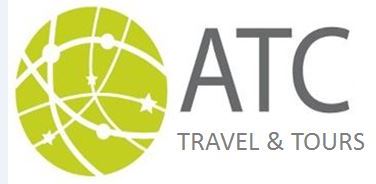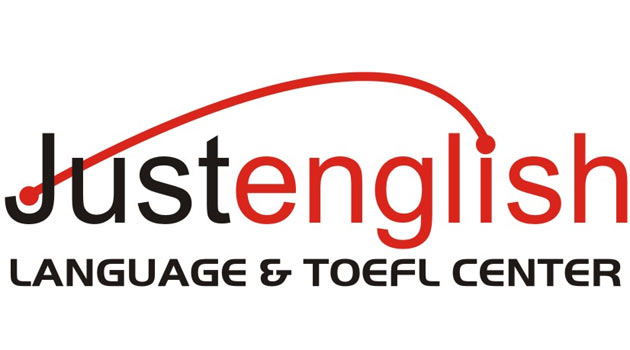 MEDIA SPONSORS
AWARDEES

#1Hafize GayeErkan, Senior Vice President, Chief Investment Officer of First Republic Bank (BANKING SERVICES)
#2 ÖmerAşık, NBA Player, New Orleans Pelicans (SPORTS)
#3 Ersanİlyasova, NBA Player, Detroit Pistons (SPORTS)
#4Neslihan Hıdırlıgil, Founder and CEO of N&F Global Corp, and VP of Always Christmas in NY, Inc.(RETAIL)
#5 BarışGültekin, Product Management Director, Android (SOFTWARE DEVELOPMENT)
#6 EgemenTaş, Senior Vice President of ComodoGroup (ONLINE SECURITY)
#7 SerdarBulut, Software Engineering Manager at Facebook (SOFTWARE ENGINEERING)
#8 CoşkuTurhan, Senior Lead Technical Director at Sony Pictures Imageworks (MOTION PICTURES & FILM)
#9 EsraGuler, Head of Engagement Marketing and Revenue Programs- Google Express at Google(MARKETING & REVENUE)
#10 HandeAksoy, Global Marketing Director at The Coca-Cola Company. (MARKETING)
#11 Olçun Tan, Co-Founder / Visual Effects Supervisor Gradient Effects/Secret Lab (VISUALEFFECTS)
#12 Mehmet Gülay, President at City's Property Development Corp. (REAL ESTATE)
#13 ÇetinAmato, Co-Founder and Board Member at Milas Foods, Co-founder at Trustwater, LLC(FOOD)
#14 Pınar Toprak is aTurkish–American composer of film scores. (MUSIC)
#15 DeryaTaşkın, Deputy Mayor of Paterson, NJ. First Turkish-American who serves as DeputyMayor. (PUBLIC SERVICES)
#16 CeylanEcer, TheCollectors Fund (ART COLLECTING)
#17 Gizem Salcigil White, Turkish Coffee Lady (ACTIVIST)
#18 Solita Marcelli, Global Head of Fixed Income, J.P. Morgan GlobalWealth Management (WEALTH MANAGEMENT)
#19 Mehmet Kırdar,Senior Vice President, Financial Advisor at Morgan Stanley (FINANCIALADVISOR)
#20 Melis Kahya,Vice President, General Atlantic Private Investment Firm (PRIVATE INVESTMENT)
#21 Pınar Kip, State Street Corporation, Executive Vice President at State Street (FINANCIAL SERVICES)
#22 EmreŞahin, CEO of Karga 7 Productions Company, Executive TV producer, Film Director (ENTERTAINMENT)
#23 OnurKeçe, Founder, Found Beverage Company
#24 KaanDağaltı, VP Godiva North America Business Development (RETAIL)
#25 ÖmerEr, Managing Partner at Middle Bridge Partners - (VENTURE CAPITAL & PRIVATE EQUITY)
#26 SinemSaniye, Award-winning singer/songwriter (MUSIC)
#27 EfeOrhun, Managing Partner at Derivative Technology LLC, Startupbootcamp Mentor (INFORMATION SECURITY)
#28 TolgaKurtoğlu, Vice President, Director of System Sciences Lab (SSL) (ARTIFICIAL INTELLIGENCE)
#29 UmurÇubukcu, CEO and Co-Founder of Citus Data (DATABASE SOLUTION)
#30 SalihEroglu, The founder of NBA Turkish Heritage Nights (ACTIVIST)
#31 BurcuÜnsal, Creator of Be-Live in U, an international thought leader as a Licensed NLP Trainer (PROFESSIONAL TRAINING & COACHING)
#32 EmreErkul, Senior Vice President Marketing, Seminole Gaming (GAMBLING & CASINOS)
 #33 OnurHaytaç,Founder and CEO of Benseron (POINT OF SALE SOFTWARE)
#34 Ahmet Atalay, Producer & Editor
#35 RefikAnadol, Media artist and director (MEDIA ARTS)
#36 GüvençÖzel, Architect, artist and researcher (ARCHITECT)
#37 Çetin Otar, Managing Partner of Excel Capital Management (CAPITAL MANAGEMENT)
#38 Alper Nakri, Emmy Award Nominee in 2014, Graphic Design, 3D Animation (DESIGN)
When & Where

Marriott Marquis Times Square
1535 Broadway
Westside Ballroom, 5th Floor
New York, NY 10036


Friday, March 17, 2017 from 6:00 PM to 10:00 PM (EDT)
Add to my calendar
Organizer
TOA Consulting Group is a business consulting firm that helps international companies to reach their full potential in U.S.A.
Business consulting, business event organizations, summits, panels, conferences, B2B event organization, networking, corporate travel and event management, public relations, marketing.