Description
This program is sold out. Please keep an eye out for future programs with the Upright Citizens Brigade Touring Co. here at the Intrepid Museum.
Be sure to

join us

for our next program on August 16, From Concorde to Mars: Designing the Future, where we will revisit the wonder of Concorde and explore it as inspiration for the "new space age." Tickets on sale now.
Intrepid Presents


To the Moon with the Upright Citizens Brigade Touring Company
featuring

Lauren Adams
8:00pm–9:30pm
Doors open at 7:00pm
Space Shuttle Pavilion
Wine and beer available for purchase with valid ID.
Ages 21+
General: $15
Museum members: $10
Join us as we celebrate the 50th anniversary of the historic Apollo 11 moon landing with a night of comedy, history and science with the Upright Citizens Brigade Touring Co. featuring Lauren Adams, former NASA astronaut Mike Massimino and NASA's Noah Petro, deputy project scientist for the Lunar Reconnaissance Orbiter.
In 1961, President Kennedy announced an audacious goal: launch an American beyond Earth's orbit, land on the lunar surface, then return to Earth safely–all before the decade's end. How was this going to be accomplished?
Mike, Noah and the UCB Touring Co. will discuss the science and history behind this outrageous undertaking. The comedy team will then launch into an Apollo 11-inspired improv set, bringing to life what they learned in their conversation about this ambitious endeavor.
WHO'S IN THE CAST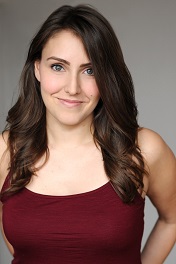 Lauren Adams
Lauren Adams was most recently on the Netflix series Unbreakable Kimmy Schmidt as Gretchen Chalker, the only 'mole-woman' who wanted to go back in the bunker. Other credits include Deadbeat on Hulu and The Characters on Netflix. She is also upcoming in the indie feature Greener Grass, which was screened at both SXSW and the Sundance Film Festival. Lauren is a regular in the sketch and improv world of Upright Citizens Brigade and studied musical theater in college.
UPRIGHT CITIZENS BRIGADE TOURING COMPANY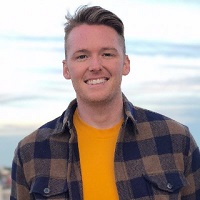 Mike Kelton
Mike Kelton is a Brooklyn-based comedian, producer, writer, director and TV host, with the most recent title of co-executive producer on TLC's special Drag Me Down the Aisle. Prior to that, he executive produced and co-created the hit FUSION series Shade: Queens of NYC. He previously worked as a creator and host for both MTV and Logo digital, which garnered him a Cynopsis Social Good Award for his series Fill in the Blank. You can see Mike perform comedy around the city and at Upright Citizens Brigade every Saturday night at 10:00pm with What I Did for Love.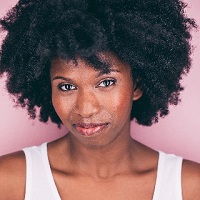 Rachel Pegram
Rachel Pegram is a comedian, actor, writer and singer living in New York. She studied at NYU and now writes and performs comedy all around the city. She's appeared in videos and sketches for MTV, CollegeHumor, Above Average, The Scene, Mashable, Refinery29, and more. Rachel is in the sketch group Lo-Fi NYC, hosts a late night-esque variety show with Rachel Joravsky called That Shit Ray and on the house team Zaddy at Upright Citizens Brigade.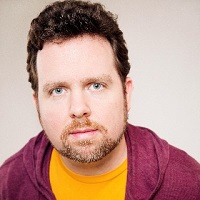 Connor Ratliff
Connor Ratliff can be seen every Friday night performing with The Stepfathers and every Sunday night performing in Upright Citizens Brigade's longest-running show, ASSSSCAT 3000. He is the creator of The George Lucas Talk Show, where real guests are interviewed by him while he pretends to be George Lucas. His TV credits include Orange Is the New Black, The Marvelous Mrs. Maisel, Search Party, The President Show, Debate Wars, The Characters, Last Week Tonight with John Oliver, Broad City, VEEP and The UCB Show on Starz.
THE EXPERTS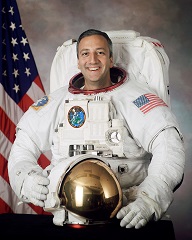 Mike Massimino
Mike Massimino, a former NASA astronaut, is a professor of mechanical engineering at Columbia University and the senior advisor for space programs at the Intrepid Sea, Air & Space Museum. Mike has made numerous television appearances, including a six-time recurring role as himself on the CBS hit comedy The Big Bang Theory. His book, Spaceman: An Astronaut's Unlikely Journey to Unlock the Secrets of the Universe, has received rave reviews and is a New York Times best-seller. He received a BS from Columbia University, and MS degrees in mechanical engineering and technology and policy, as well as a PhD in mechanical engineering, from the Massachusetts Institute of Technology.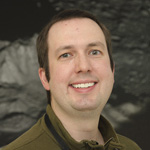 Noah Petro
Noah Petro is a scientist at NASA's Goddard Space Flight Center in Greenbelt, Maryland. His passion for the moon is in his DNA—his father was an engineer who built parts for the Apollo lunar module and astronaut backpacks. While at Fox Lane High School in Bedford, New York, he was introduced to the world of geology, and later, at Bates College, he studied planetary geology. He earned his PhD from Brown University in 2007 and has been at Goddard since then. He has worked on the Lunar Reconnaissance Orbiter since 2011 and is helping plan for future lunar missions to the far side of the moon.
ABOUT INTREPID PRESENTS
Intrepid Presents is a curated program series weaving together science, the arts and history through unique performances and captivating, interactive experiences.
Museum members always receive the best price for Intrepid Presents tickets. Learn more about becoming a member here.