| | |
| --- | --- |
| To Kill a Mockingbird - Bay Area Stage Productions | |
Event Details
Bay Area Stage Productions presents:
To Kill a Mockingbird
Directed by Jeff Lowe
Bay Area Stage reprises its Award-winning play
with 6 Encore Performances!

Set in Alabama during the Great Depression, To Kill a Mockingbird follows the journey of Jem and Scout Finch, whose father has been appointed to defend Tom Robinson, a black man framed for a crime he didn't commit. As the trial progresses, Jem and Scout witness their community in a tense tug of war between justice and racism. This timeless classic compels us to take an honest look at our nation's past and our moral responsibility to each other.
Comments from Director, Jeff Lowe : "No punches are pulled here, particularly in the portrayal of the ugly personification of the community's racist ethos, Bob Ewell, played by Kenn Stevens with a chilling realism. It's an incredibly strong ensemble. The kids are amazing. It's going to be a production that the entire family will want to see. However, the audience should be aware that we will retain the racial terminolgy of the time during which the story takes place."
Assistant Director: Heather Lee
Costume Design: Stacey Loew
SHOW DATES:November 13, 14, 15 and 20, 21, 22
Friday and Saturday curtain at 8:00 pm
Sunday curtain at 2:00 pm
WHERE:
The Martinez Campbell Theater
636 Ward Street
Martinez, CA
TICKETS:
General: $18
Senior / Student: $15
Cash, Check or Charge
Walk-Ins Welcome
www.bayareastage.org
(707) 649-1053
Cast List:
Paul Cotten - Atticus Finch
AnJu Hyppolite - Calpurnia
Bonnie Gamble - Mrs. Henry Lafayette Dubose
Callie Heyer - Mayella Violet Ewell
Dalyn Barnes - Boo Radley also Nathan Radley
David J. Suhl - Sheriff Heck Tate
Donald Gerhardt - Court Clerk
Terry Edwards - Reverend Skyes
James Adams - Ensemble
Jeff Lowe - Ensemble
Shawn Bonnington - Prosecutor Horace Gilmer
Katie Siino - Scout
Joe Siino - Jem
Kenn Stevens - Bob Ewell
Randall Raymond - Walter Cunningham, Sr.
Scott Slagle - Judge John Taylor
Siobhan O'Brien - Miss Stephanie Crawford
Stacey Loew - Miss Maudie Atkinson
Travis Ross - Dill
Keith Thompson - Tom Robinson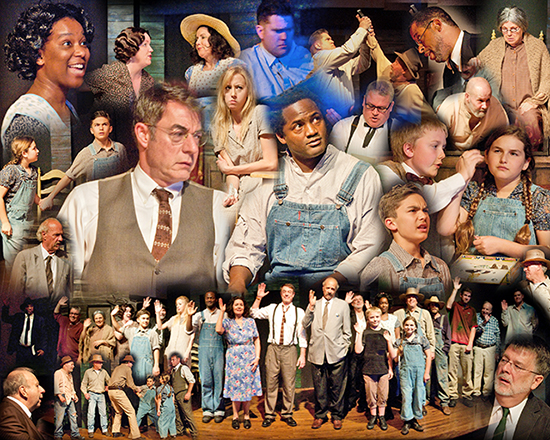 When & Where

Martinez Campbell Theater
636 Ward Street
Martinez, CA


Organizer
Bay Area Stage Productions celebrates the essential power of the theatre to illuminate our common humanity. We entertain, educate and enrich the culture of our diverse community, train and support the next generation of theatre artists, and provide arts education to inspire life-long learning.