Description
Due to an overwhelming response, we have now increased capacity to 500 people!
Washington Patient Safety Coalition, in partnership with the UW Center for Health Sciences Interprofessional Education, Research and Practice & UW Medicine invites you to a FREE screening of the film To Err Is Human.
This screening will be followed by a discussion led by Dr. Tom Gallagher of the Collaborative for Accountability and Improvement with a panel made up of Steve Levy of the Washington Patient Safety Coalition, Jessica Yanny-Moody of UW Medical Center, Ross Ehrmantraut of UW Medicine's WAMI Institute for Simulation in Healthcare (WISH), Robin Shapiro of the Washington State Health Advocates Association (WASHAA), and patient representative Jessica Chrivoli, a Health Psychology student at Bastyr University.
As we have nearly 500 people RSVPed (!) and need to keep the discussion to 40 minutes, we encourage you to participate with your short questions and comments, while utilizing the special email address that we'll share for folks to submit any longer comments or stories that might be inspired by the movie. We may even invite people who submit patient stories by email to participate in our upcoming conference!
While the event is free, registration is mandatory! RSVP at the Register button on this page. One registration max per person to allow us to get an accurate head count and contact all registrants with helpful details. The full event is eligible for 2.4 continuing education credits through Davis Continuing Education.

If you are attending, below are some logistics for helping you park, find Hogness Auditorium, and be comfortable during the event:

THE BASICS
- Location: University of Washington Medical Center, Hogness Auditorium, UW (Room A-420) |
1959 NE Pacific Street | Seattle, WA 98195.
- Date: Thursday, March 14th

- Start time: 6pm

- Run time: 77 minute film, followed by 40 minute discussion

ACCESSIBILITY INFO
- ADA Access: The Hogness Auditorium is located in the UW Medical Center's Magnuson Health Sciences Center building, and is ADA accessible. Please see bottom of description for detailed maps of the assisted entrances. The Hogness Auditorium is between the C wing and A wing.
- Restrooms: Gender-neutral restrooms are available in the building.
- Audio: The film will be closed captioned.
- Fragrances: This will be a fragrance-free event with respect to attendees with chemical sensitivities. We thank you for abstaining from wearing fragrances.

Driving Directions to UW:
From I-5
Take exit 169 and drive east on NE 45th Street approximately 1/2 mile to 15th Avenue NE. Turn right and drive south on 15th Ave NE, crossing NE Pacific St. Continue 1 block south, following the road as it veers left to become Columbia Road. Stop at theGate 6 parking kiosk to purchase a parking permit and get directions.
From I-90
Take the I-5 north exit. Drive past downtown Seattle, and then follow the directions above from I-5.
From SR-520
Take the Montlake Boulevard exit. Drive north on Montlake Blvd. crossing the bridge. At the first light after the bridge, turn left onto NE Pacific Street. Drive west approximately 1/4 mile. Turn left onto 15th Avenue NE. Continue 1 block south, following the road as it veers left. Stop at the Gate 6 parking kiosk to purchase a parking permit and get directions.
Public Transportation
For detailed information on the numerous bus routes serving the UW visit: http://www.washington.edu/facilities/transportation/commuterservices/bus-train

PARKING
Parking Services staff at Gate 6 will issue you a parking permit and give you directions to the nearest available lot. The ideal lot would be S-1.
The cost of an evening parking permit for visitors is $5.00.

FINDING HOGNESS AUDITORIUM (Magnuson Health Sciences A-420):

From S-1 parking lot: Cross Columbia Road and enter Health Sciences. Follow signs indicating the hospital and/or dental clinics. Go through the Health Sciences Lobby, to which A-420/Hogness is adjacent, up the curving stairs. The Hogness Auditorium is in the "A" Wing of Magnuson Health Sciences Center on the 4th floor -- the A button in the elevator (NOT 4).

From other parking lots in case S-1 is not available: Cross Pacific St. and enter the Magnuson Health Sciences Center. Go to the main Lobby (not the hospital lobby) and look for the curving stairway up to Hogness Auditorium.

From E19 Parking Lot: Walk out on Montlake Boulevard (towards Pacific Street). Cross NE Pacific Street at the stop light and then proceed along the sidewalk to the entrance to the Magnuson Health Science Building, located just past the driveway entrance to the UW Medical Center. Go up the stairs which will be on your left. Hogness Auditorium lobby area is located just inside the doors to the Health Sciences Building.

From main hospital lobby: If you DO enter through the main hospital lobby, you want to take a right and go past 2 elevator banks and into the lobby of the Magnuson Health Sciences Center. From there, you can either take the elevator located to the right of the exit doors, or go up the wide staircase that will be just to your right.

View a map of South Campus HERE.
MAPS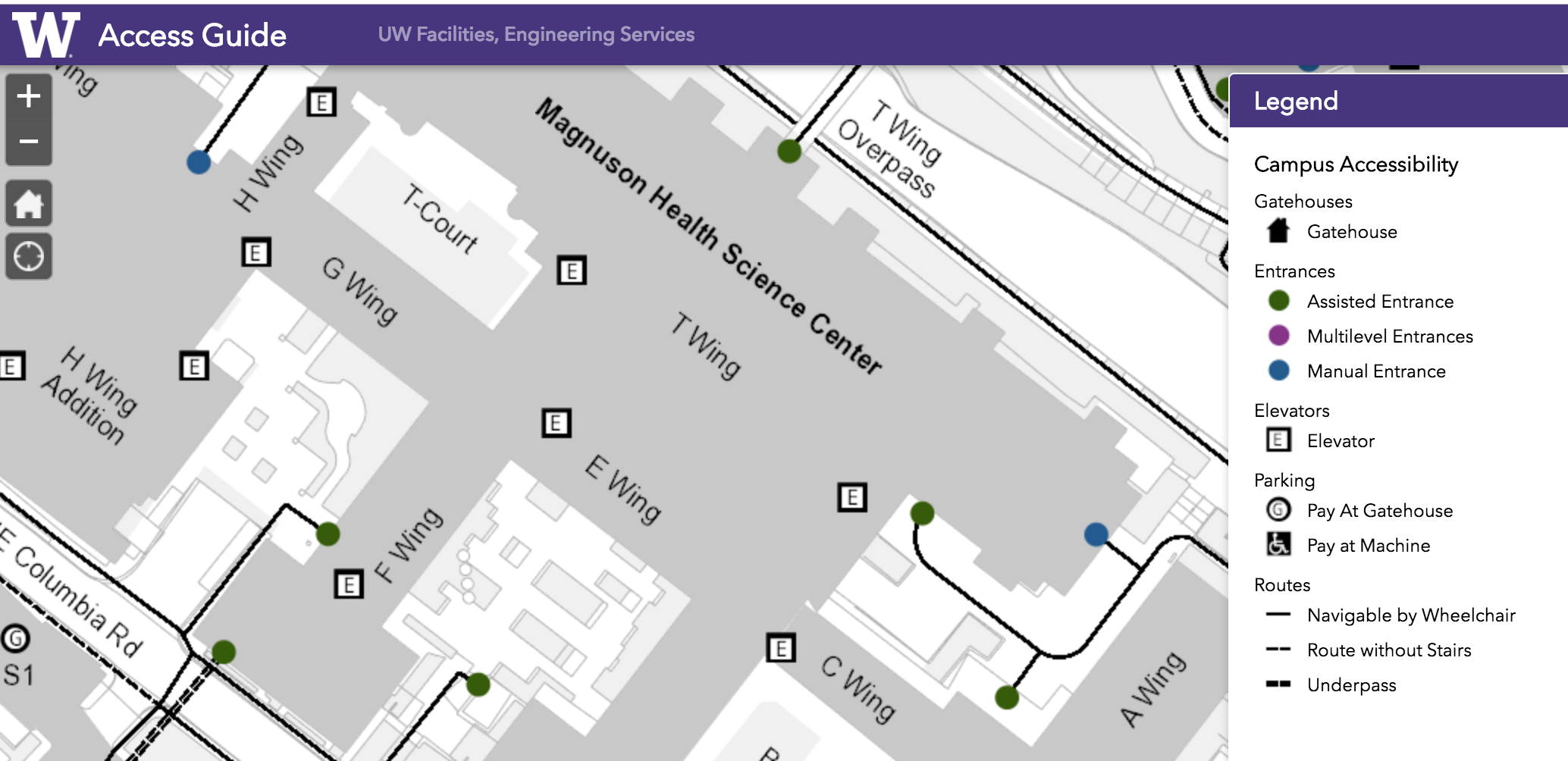 About the Film:
The #3 leading cause of death in the US is its own health care system, with medical mistakes leading to as many as 440,000 preventable deaths every year. Directed by the son of late patient safety pioneer, To Err Is Human is an in-depth documentary about this silent epidemic and those working behind the scenes to create a new age of patient safety.

Through interviews with leaders in healthcare, footage of real-world efforts leading to safer care, and one family's compelling journey from tragedy to triumph, the film provides a unique look at our health care system's ongoing fight against preventable harm.

As a topic that's often overlooked or glossed over in medical curriculums and trainings, patient safety's importance being highlighted through efforts like this film is an extremely important way of filling this gap. After all, we are all patients, and we all deserve to expect safe, quality treatment in every care setting, any time we seek medical help.
Notes from Film Director, Mike Eisenberg:
Mission: Our mission is to bring patient safety back into the national discussion through the power of documentary storytelling. Screenings and the discussions that follow will be leveraged into tangible improvements for the health care system in the United States through accountability, policy changes and patient engagement. Our ongoing screening campaign with hospitals, universities, and organizations will create momentum for our public release via on-demand platforms in late Fall 2018. The main goal of the film is to showcase solutions that are easy to implement and would dramatically improve the quality of health care. While access to care is a vital flashpoint in America, it is equally important to ensure the quality of that care is improving, and not actually causing unnecessary harm or death.
Director's Statement: This topic in particular holds a personal connection to me as the son of patient safety pioneer, the late Dr. John M. Eisenberg. Before he passed away in 2002, my father's work in this field led to a national discussion on medical mistakes and he was the driving force behind federal efforts to improve patient safety. Through this film, we hope to carry on his legacy by providing a productive look at the reliability of our health care system and how we can do better.
Organizer of "To Err is Human" Screening
We help the healthcare community find common ground.
For over 30 years the Foundation has been a trusted, independent resource to all participants in the health care community – patients, providers, payers, employers, hospital leadership and government agencies. We believe that healthcare quality improvement is in everyone's hands.
We are a non-profit organization made up of seven programs, the Robert Bree Collaborative, the Washington Patient Safety Coalition and four clinical Care Outcomes Assessment Programs (COAPs) and Smooth Transitions, all with the same goal: how can we provide safer, better care for patients.