Description
April marks the return of TO DO Designer Drinks for 2017!
Join the Toronto Design Offsite Festival (TO DO) and the team behind TO DO 17 Exhibition and Juror's Choice Award winner 'Pairings' for the April 2017 edition of TO DO Designer Drinks on Tuesday April 4, 2017, from 6pm-9pm at Souvenir Studios.
TO DO Designer Drinks is an informal networking event taking place every first Tuesday of the month. Come have a drink and get to know the team behind the exhibition and other members of Toronto's art and design community.
(Please note, this is a cash bar event. Please ensure to bring government issued ID for bar access.)
'Pairings'
'Pairings' creates a visual menu of contemporary Canadian design, and explores the relationships between objects, art, and space. The show strategically combines pieces from four of SOUVENIR's current contributors – Xenia Taler, Akai Ceramic Studio, Coolican & Company, and Oscar Kwong – through the use colour, shape, and design motifs. Like a good meal, the pairings considered and played with ideas of contrast, proportion, and balance, working to highlight or diminish elements and details where desired. Juxtapositions and combinations were used as a vehicle for conversation. Alongside the grouped displays, each designer was individually highlighted throughout the space. Select designers from the exhibition will be in attendance.

*'Pairings' was on exhibited January 19-21, 2017, as part of TO DO Festival Week. The exhibition is no longer on display.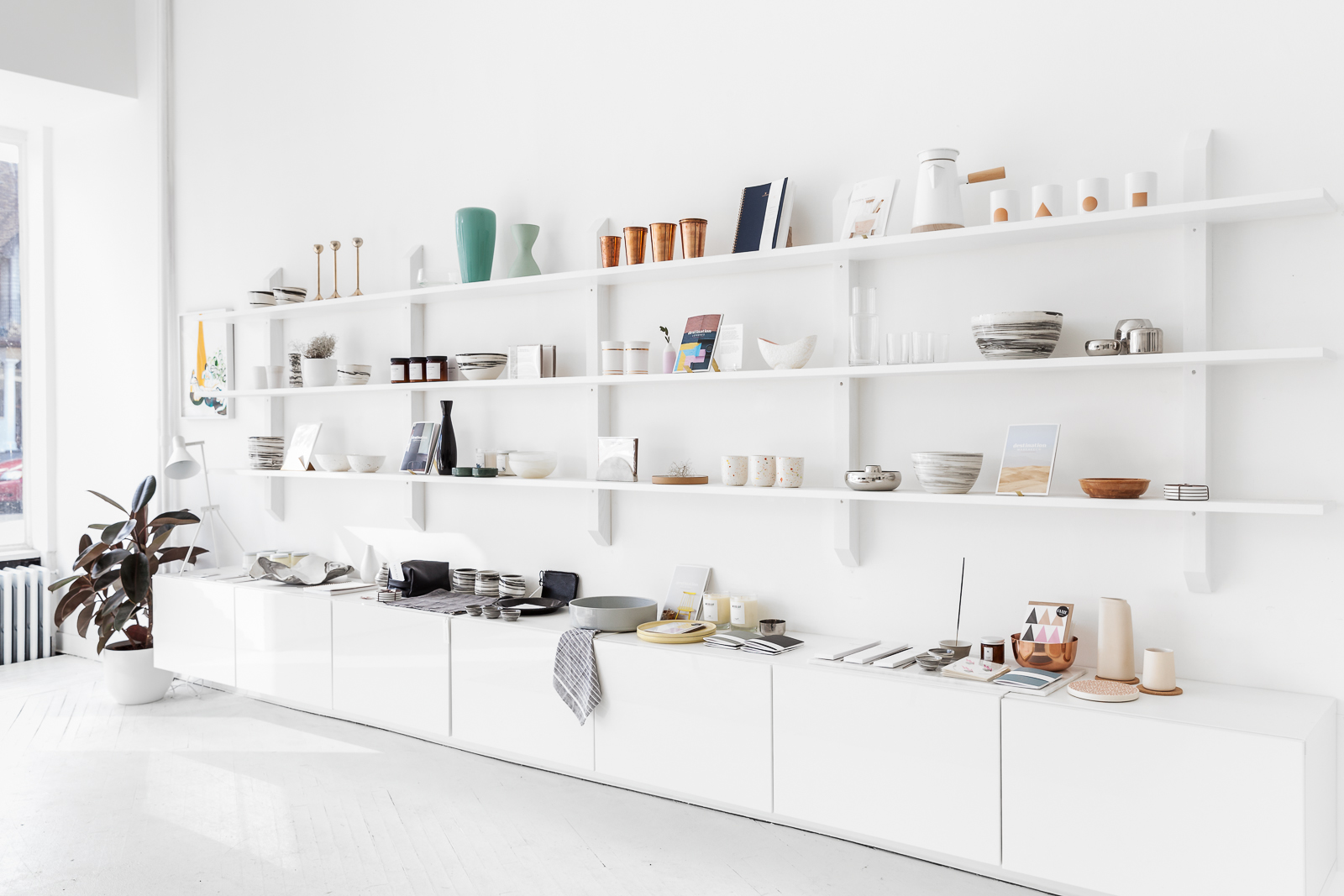 Yusuke Akai (Akai Ceramic Studio) was born in Tokyo, Japan where, at the age of thirteen, he had a life changing moment after creating his first ceramic bowl. He studied arts and design in Japan and moved to Toronto in 1997. In Canada he continued to develop his pottery skills by attending workshops at the London Potters Guild. In 2012 he began selling and exhibiting his ceramic work at major craft shows in Toronto. Since then he has done custom ceramic work for many of Toronto's cafés, restaurants, and retailers.

Oscar Kwong likes to examine the youthful yet meditative qualities of our daily life, and attempts to translate these feelings through the expression of everyday objects. Oscar is currently a residence at Harbourfront Centre and is trying to define a brand under Shu-Hao.

Xenia Taler was born in Romania and spent part of her childhood in Rome, Italy before coming to Canada in 1978 with her family. She studied film production at York University and graduated with a BFA in 1991. In 1996 she established a ceramic studio with her partner Steven Koblinsky where together they focused mainly on the production of hand-made ceramic tile. Over the years they explored a variety of themes and decorative techniques that gained them recognition for their unique imagery. Their work has been featured in numerous publications and books and their designs have been licensed to various retailers including Urban Outfitters and Barnes & Noble. Their products can be found in shops across North America and their tiles are permanently
installed in homes from coast to coast.
Part lifestyle shop, design studio and event space, SOUVENIR offers a new and evolving vision of contemporary Canadian design. The space features a carefully considered range of design goods and art objects that are modern, beautifully executed, and above all - purposefully designed and lovingly made.
Beyond simply selling goods, SOUVENIR's true purpose is to foster meaningful connections between designers, customers, products and the space itself. Opening its first permanent location in 2015, SOUVENIR built up a loyal following after 2 years of curated seasonal pop ups in various spaces in the city. Now, by setting roots in a dynamic creative community in Toronto's west end, SOUVENIR has quickly become a design and retail destination in the city, with the rest of Canada and beyond looking to the shop for their signature mix and as a source for discovering emerging Canadian talent.
Danielle Suppa, Owner + Creative Director
With a background in fashion and interiors, Danielle spent most of her career focusing on design, merchandising, product development, trend direction and creative projects. As Owner & Creative Director of SOUVENIR, Danielle develops and drives the creative concepts, curation and events in the space. Highlighting her own personal taste with an eye on the latest developments in the current design market, each pieces is carefully hand selected, added and combined into the current collection in inspiring and unexpected ways. Danielle is works closely with each designer and artist to hone the shop's product assortment and create SOUVENIR collaborative product and shop exclusives. She is currently developing and expanding the SOUVENIR in house brand, with a series of lifestyle products launching this year. By creating a multi purpose space, the space also doubles as Danielle's design studio, where she continues to work on freelance projects for her clients realms of branding, graphic design, art direction, print design, design and identity development. Danielle also uses the space to explore various concepts, curating art and objects to reflect seasonal and abstract themes that change throughout the year.
Lianne Holland, Program Manager + Co-Curator of Pairings
Lianne hails from a diverse background of event curation, social justice, art history, and craft, all of which inform her present work. As Program Manager at SOUVENIR Studios, she focuses largely on community engagement initiatives that provide makers with unique opportunities, and customers with unexpected discoveries. Alongside Danielle Suppa, Lianne helps to develop and manage workshops, events, exhibitions, and store concepts. Inspired by Toronto's local emerging makers, Lianne began a personal project in 2016 entitled Homegrown Initiative. The project seeks to empower makers through knowledge and skill-based workshops that focus on grassroots brand and marketing identity. She believes in the vital need for accessibility and inclusivity in the arts, which is reflected in Homegrown's sliding-scale consultation fee, and echoed in her program development with SOUVENIR Studios.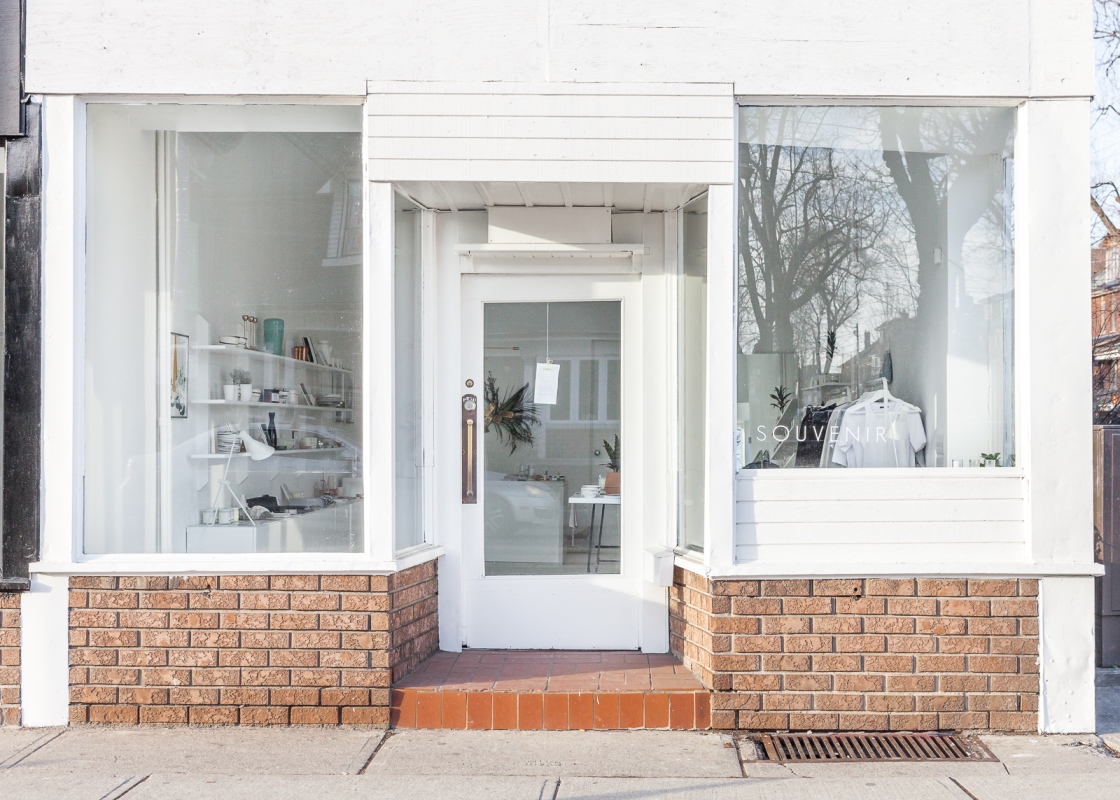 All photos by Lauren Kolyn.