Description
Witness the spark that ignited the American Revolution. Actor Ian Ruskin brings his acclaimed one-man play To Begin the World Over Again: The Life of Thomas Paine to Boston following performances around the world, including a Los Angeles run and, most recently, the Public Theater in New York at Joe's Pub. The film of the play aired on PBS over the July 4th holiday.
No other Founding Father was anywhere close to Thomas Paine in his vision of democracy. Paine's book Common Sense sold hundreds of thousands of copies and everybody read it or had it read to them. It was the spark that ignited the American Revolution and remains in print today over 200 years later. He helped shape our national character and inspires us to be better guardians of that legacy. Paine based his beliefs on one simple yet powerful idea, "justice for all." This call resounds in America now, echoing the words of Martin Luther King: "the moral arc of history is long, but it bends toward justice." Today's political environment, while never specifically mentioned in the play, reminds us to revisit Paine's words with his calls for the end of slavery and voter suppression, and for a government that cares for its citizens and provides equality for women. In this time of division and despair, we need, more than ever, to hear Paine's words.
The Boston premiere of To Begin the World Over Again: The Life of Thomas Paine written by Ian Ruskin and guided by a distinguished group of Paine scholars is going to be performed in Historic Faneuil Hall.
To view audience reaction after seeing the play click here: https://vimeo.com/235954942
Reviews:
"Unmistakable topicality and human interest infuses To Begin the World Over Again...it is undeniably apropos for the corporatist-beleaguered present. Certainly Ruskin, whose versatility, innate affability and easy delivery lands directly between middle-period Geoffrey Rush and the late Roger Livesey, conveys the truth as he sees it, holding focus...maintaining intrigue...and the essence of Paine emerges..."
David C. Nichols, Los Angeles Times
"It's an honor to be a part of this kind of a show, let me tell you. It's got a lot to say about not just our history but about who we are and who we should be".
Haskell Wexler, Academy Award winning Director and Cinematographer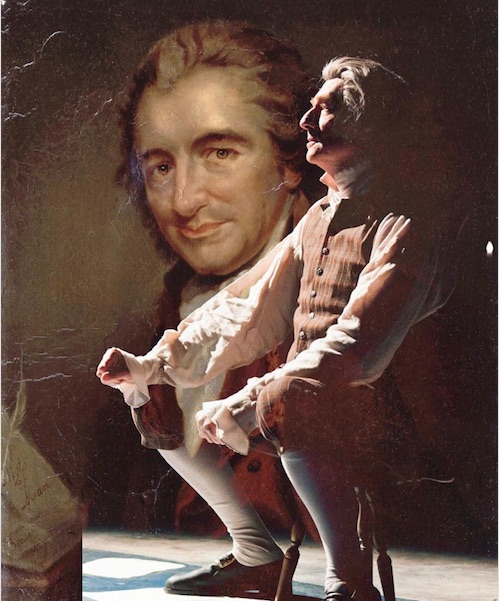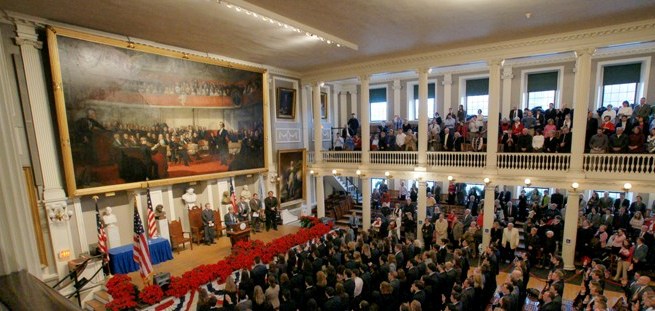 To Learn more: http://www.thelifeofthomaspaine.org/play.html