M.A.S.S. Maryosep (More Awareness Something Something) is a music, comedy & theater festival featuring live performances by FilAm artists
About this event
Join us for an exciting festival of music, comedy, and theater as the dudes who created the TNT Traysikel project bring you M.A.S.S. Maryosep (More Awareness Something Something) featuring live performances by Filipinx American artists including Pinay hip hop sensation Ruby Ibarra, renowned skateboarder and musician Tommy Guerrero, musical performances by Rachel Lastimosa, Golda Sargento, and Ouida, as well as the return of the legendary Bobby Banduria along with Bindlestiff Studio theater troupes tongue in A mood and the Granny Cart Gangstas. The festival kicks off with the "Your Mama Is So Filipino" comedy competition hosted by comic Kevin Camia.
Filipinx American theater troupe tongue in A mood will reunite for the launch of their book "Gossip, Sex, and the End of the World: The collected works of tongue in A mood" with a special panel, staged reading, and performance by Bobby Banduria.
Admission is FREE with proof of vaccination. Mask wearing will be required to attend in order to provide protection for everyone.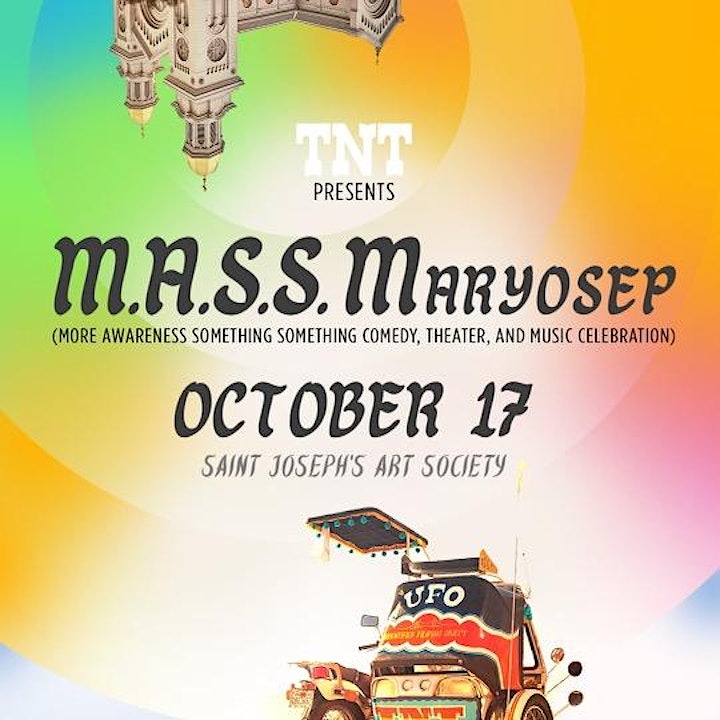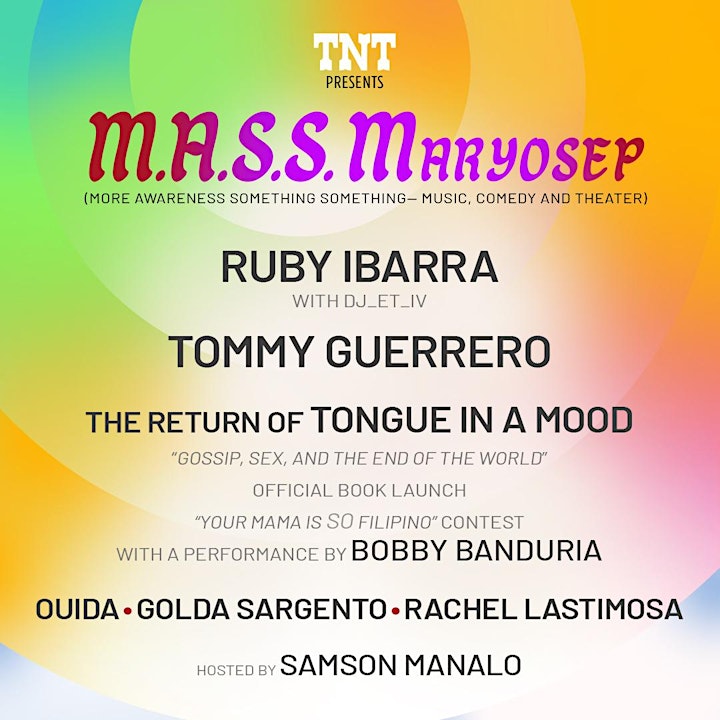 Schedule of M.A.S.S. Maryosep Performances
4:00 pm Festival Opens
4:30 pm Your Mama Is So Filipino Comedy Competition
6:00 pm tongue in A mood book launch
7:00 pm the return of Bobby Banduria
7:30 pm Rachel Lastimosa
7:45 pm Golda Sargento
8:00 pm Ouida
8:30pm Tommy Guerrero
9:15 pm Ruby Ibarra