Description
Texas Muslim Women's Foundation (TMWF) will be hosting our 14th Annual Gala on Saturday, October 26, 2019 with keynote speaker Edina Lekovic and guest speaker Imam Azhar Subedar.
Join us in celebrating 14 years of service in North Texas, empowering countless lives and creating peaceful homes across the DFW metroplex, and help us to continue to spread peace and education in the great state we call home!
Sponsorship Info: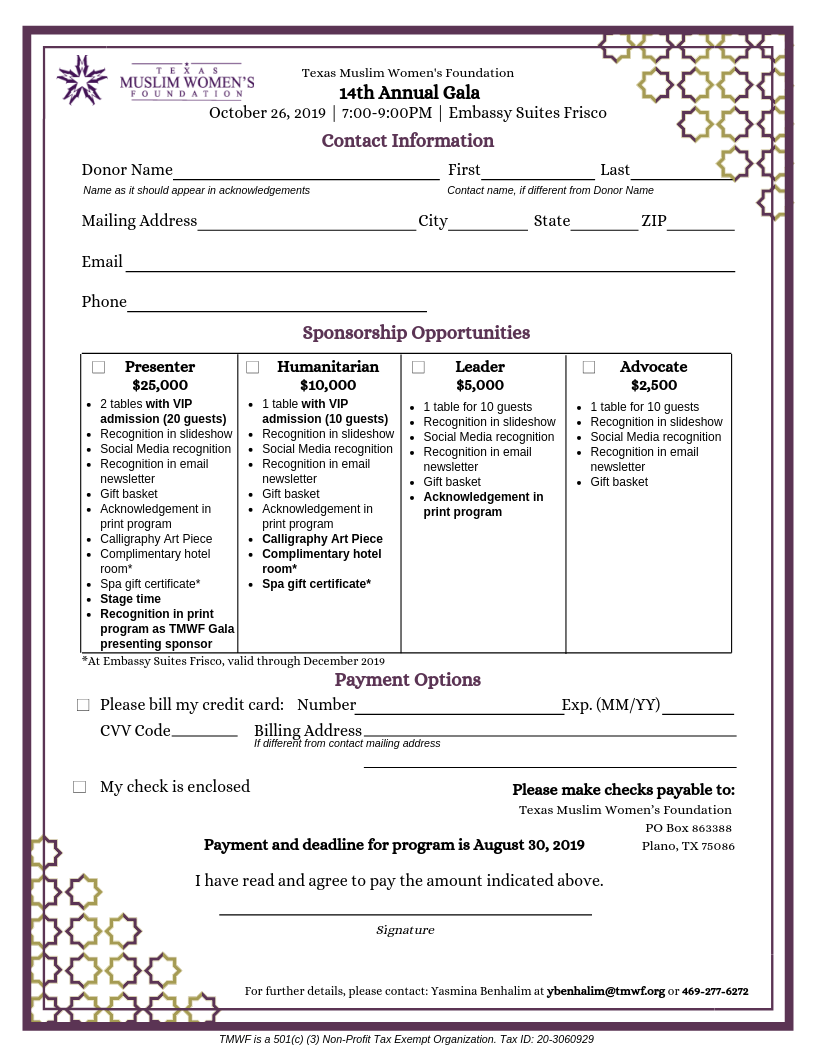 Refund Policy:
Can't make it to the event? Please consider your $60 as a tax deductible donation to TMWF. As a non-profit organization, our goal is to maintain the lowest fees possible. Your donation will be greatly appreciated.