Get ALL 24 of your CE hours done in one weekend, RELAX with walks in the woods, yoga outside and a bonfire dinner with TMTA volunteers.
About this event
WELCOME! We are so excited to have you join us at a TMTA Conference.
Our spring conference will be held at Montgomery State Park on April 8th, 9th and 10th, 2022.
You will get ALL 24 of your CE hours done in one weekend!
You get to meet and mingle with LMTs from across the state of TN!
Make new friends, reunite with your colleagues you haven't seen in awhile!
Share your knowledge and gifts with other attendees!
Friday night dinner, box lunches on Saturday and Sunday and Saturday night bonfire dinner are included in price.
*Please note that lodging expenses are not included in the price of the conference. For lodging you can choose from tent camping, RV camping or a room in the newly renovated lodge on site. Please contact the park directly to make your lodging reservations.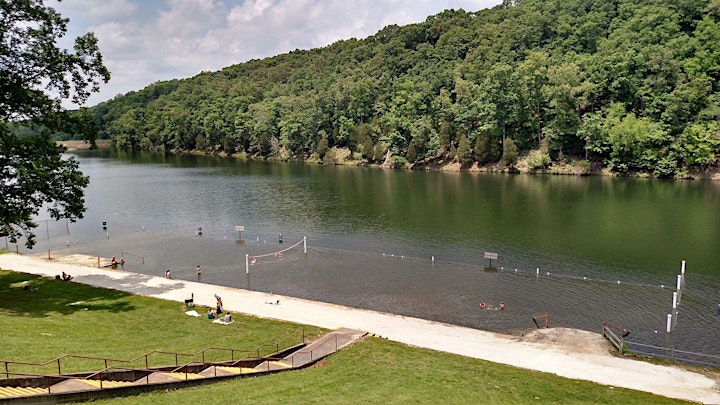 ABOUT CONTINUING EDUCATION CLASSES
TN MASSAGE LAW 2CE
This 2 hour TN Law class will bring you the most current version of TN laws & regulations so that you may stay updated on the maintenance of your license. You will leave feeling confident in your understanding of the CE Cycle, Establishment license facts, renewal process, and how to retire your license if necessary. Questions are welcome and encouraged.
MASSAGE ETHICS 2CE
Social Media Ethics : A practical discussion and analysis of ethical communication on social media. Ethical conduct of social media will be examined for the ethical application. In this course students will :
1. Discuss the ethics of social media communication.
2. Explain the ethical conduct of social media communication.
CRANIAL-SACRAL FOR SELF-CARE AND IMPROVED CLIENT OUTCOMES 20CE
Spring your practice forward with The Dynamic Duo - Sacro Wedgy® and Touch Education
Cranial - explore and experience what is possible when we connect your touch with greater focus. Integrative, hands-on patient-centered techniques for the cranium, cranial base, eyes, ears, and mouth. A delicate touch at each of these critical points helps to reduce stimulation of the stress response and improves client resilience leading to improved outcomes for your clients. There is a self-care focus to help the helpers keep themselves healthy too.
Sacral - explore new ways to care for your 'low-back clients while learning to do self-care. Spend time looking, feeling, and assessing muscle responses in the low back, pelvis, and lower body. The central focus is on the assess-treat-reassess cycle as both client and practitioner to encourage greater integration. Engage with gravity as a treatment tool while using the Sacro Wedgy® and corresponding treatment sequence. A robust process for improving client care is also the therapist's friend in the self-care space. (Sacro Wedgy® set included)
CONFERENCE SCHEDULE
FRIDAY, APRIL 8th
Law and ethics hours are being donated by the presenters and are included in the price. If you already have these hours then you do not have to attend this portion of the conference.
2pm-4pm TN Massage Law with Maj-Lis Nash
4:15pm - 6:15pm Massage Ethics with Dee Vickers
Dinner is served approx 6:15pm. The following mandatory presentations will be held during dinner to kick off our weekend of learning.
6:30pm - 7:30pm - Intro to Craniosacral with Matthew Howe
7:30pm - 8:30pm - Intro to Sacral Wedgie with Cindy Littlefield
SATURDAY, APRIL 9th
7am - 7:45am optional group activity : Gentle Yoga and Meditation
8am-12:30pm Craniosacral class with Matthew Howe
Lunch
1:30pm - 6pm Sacro Wedgy class with Cindy Littlefield
6:30pm Saturday night hot dogs, veggie spread and smores at Maj-Lis's RV site #106
SUNDAY, APRIL 10th
7am - 7:45am optional group activity : Gentle Yoga and Meditation
8am - 12:30pm Sacro Wedgy class with Cindy Littlefield
Lunch
1:30pm - 6pm - Craniosacral class with Matthew Howe
SUPPLIES
Massage table and bolster. No linens needed.
Please wear loose, comfortable clothing that does not restrict movement. If you get cold during receiving then please bring socks, sweater and/or a blanket.
Bring a yoga mat to participate in free yoga/guided meditation on Saturday and Sunday mornings.
ABOUT PRESENTERS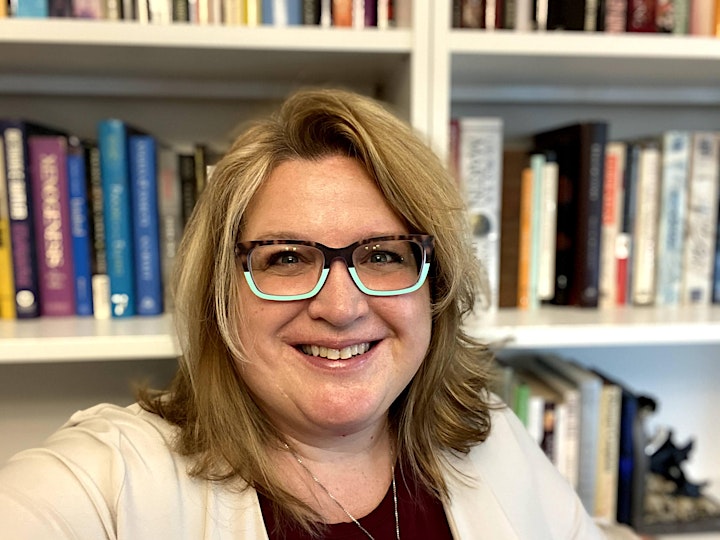 MAJ-LIS NASH - TN MASSAGE LAW PRESENTER
Maj-Lis is the co-owner and Director of Education at MBI as well as a senior instructor. A 1997 graduate of ITMM (now MBI) she ran her own massage therapy clinic and taught for ITMM from 2001 until 2007 when she purchased ITMM with her husband, Daryl, and renamed it Mind Body Institute. In 2003 Daryl and her opened the Mind/Body Connection, a massage supply store and continuing education center that operates along side MBI now. She volunteered at both the state and national level with AMTA for 20 years, and served as the AMTA TN chapter president for 7 years.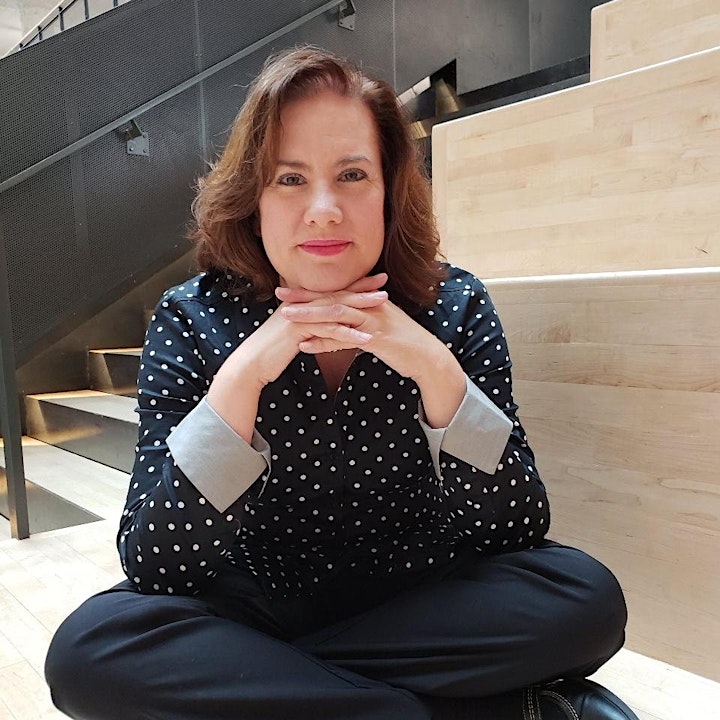 DEE VICKERS - MASSAGE ETHICS PRESENTER
Dee Vickers, LMT, BCTMB, M.ED., is a board-certified massage therapist, the former Director of Gould's Academy of Massage, Nationally Approved Massage and Bodywork continuing education provider, and the owner and lead educator for Massage CE Education. She has been a professional educator for over twenty years and combing her passion for education and massage for over ten years. Her classes are a lively blend of hands-on skills, inspiring information and light-hearted methods. Her approach to massage and bodywork education is hands-on with a focus on individual attention to participants. Mentoring massage therapists and building massage community are an integral part of her mission.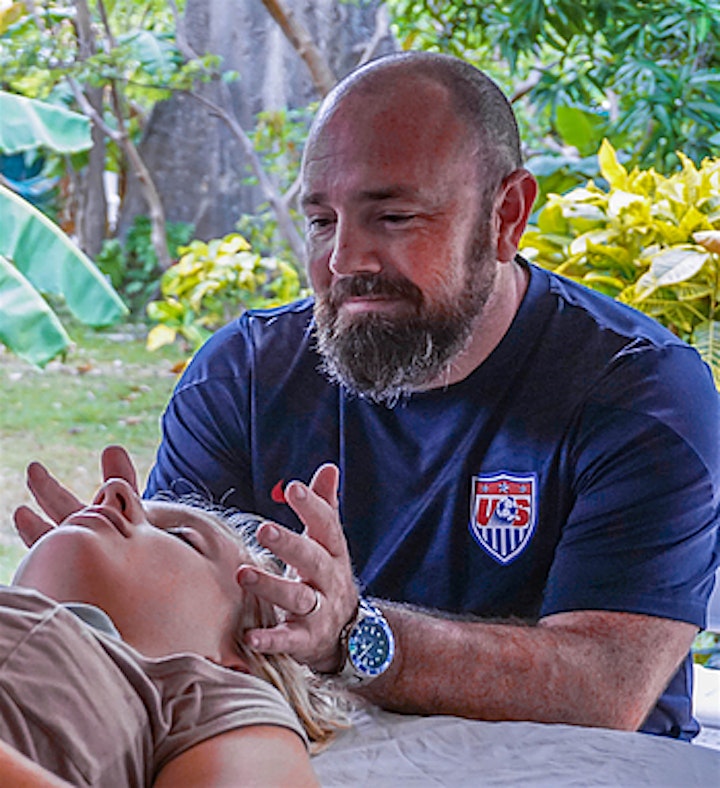 MATTHEW HOWE - CRANIOSACRAL PRESENTER
Matthew Howe is a Licensed Massage Therapist with a practice in Winter Park, Florida. He also holds an active massage license in the state he is from, Ohio. His massage therapy career began at the Central Florida School of Massage Therapy (CFSMT) in 2000. Treatment of injuries and the experience of working in a chiropractic setting filled Matthew's early career. He brought his clinical approach to the luxury spa arena, finding the real value in his work—helping others through the power of touch. The Greenhouse Spa located in the Portofino Bay Hotel (Universal Studios) led to a decade with Ritz-Carlton and opening the Spa at Shingle Creek.
"I owe much of what I observe while treating to the thousands of guests, ladies & gentlemen, and hotel patrons I massaged while in the spa realm. Efficiently and effectively recognizing stress-recovery cycles in the body helped me build rapport while cultivating what healthy touch means in the language of massage therapy. To each of them, I say Thank you."
Matthew's passion for helping others learn their body was fostered by becoming an instructor at his alma mater, CFMST. His teaching range reflects his broad experience. Salude Per Agua- health through water or SPA and Hydrotherapy are classes rooted in understanding how the body recovers and heals. Teaching pathology sharpened Matthew's clinical mind while reinforcing the role massage therapy can play in life's quality.
The union of practice and educating has led Matthew to help people human better whatever the setting. His trauma-informed approach focuses on finding solutions that work with your body. He takes a holistic view and listens to you AND your body. This mastered ability is how Matthew successfully treats trauma/PTSD, headaches, fibromyalgia, and anxiety through the power of healthy touch. Welcome to Touch Education.
Your journey towards resiliency and recovery begins with a simple question: Are you here to feel better, get better, or be better?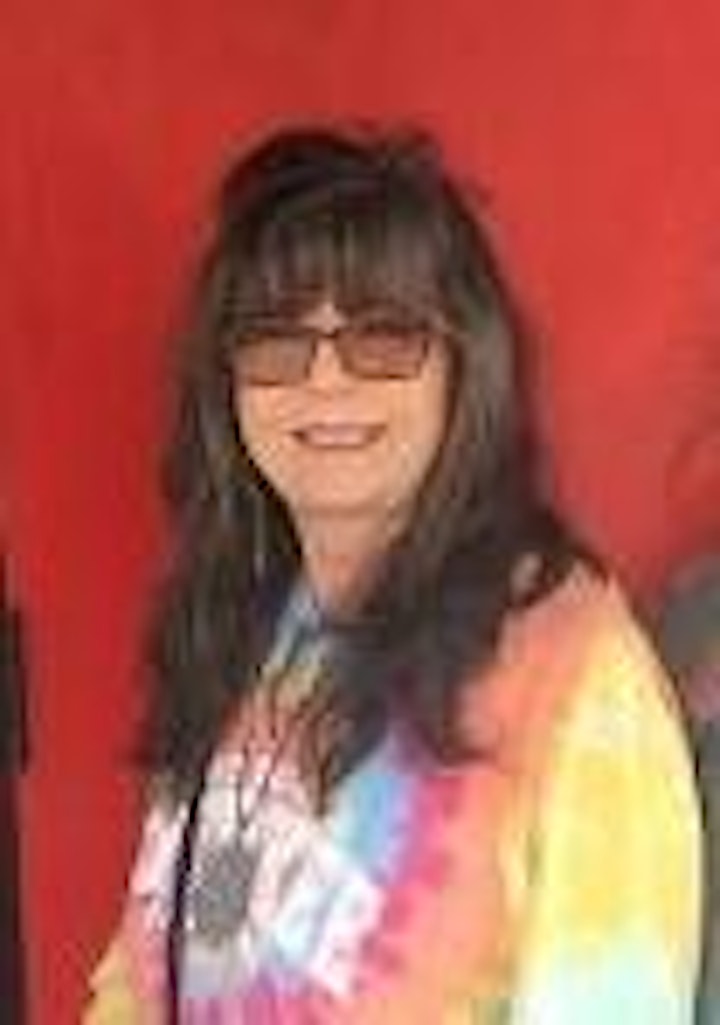 CINDY LITTLEFIELD - SACRO WEDGY PRESENTER
For over thirty years I've been demonstrating and teaching techniques developed by my father, the Sacro Wedgy® inventor. He started this journey using his hand to hold the sacrum as was taught to him by an osteopath. Massage therapists starting using the Sacro Wedgy® to enhance existing techniques and a unique modality took form utilizing gravity and the Sacro Wedgy® to address specific muscle imbalances. Requests from therapists for more instruction of how to use this valuable tool is what lead to an instruction class. It will be information they will always use for themselves and their clients. We have also demonstrated these techniques to literally thousands over the years at a variety of expos and events. Along the way I met an amazing therapist, Matthew Howe, LMT, a master of craniosacral work. With him patience truly is a virtue and the "combo class" happened organically as these two components work beautifully together. Our latest adventure takes us to therapists working with our veterans and chronic sufferers to help them regain some muscle balance and hopefully be able to better their lives long term with daily therapies done at home when and where it's convenient.
POLICIES & PROCEDURES
All events require pre-registration through the online booking system in order to attend and receive your CE credit.
Conferences require payment in full to reserve your space. Payments must be made by credit card through our online registration system.
All refunds are subject to a fee of $35 and can only be done up to 30 days before the event. After 30 days no refunds are issued.
Registrations cannot be transferred to another person.
If you do not fully participate in the class once you've registered, no monies paid shall be refunded and no CE credit will be granted.
Leaving a class on breaks/lunch and not returning will disqualify you from receiving any CE credit or any monies returned.
In order to comply with the rules set forth by the regulatory boards of our profession we are unable to grant partial CE credit for time not spent in class. This includes arriving for class more than 15 min after it has begun or returning from a break more than 10 min late.

TMTA is not responsible for the upkeep of your CE certificates of attendance, this is your responsibility alone.
To retrieve a copy of a CE certificate issued to you at a conference please contact the presenter directly or email us at events@tmtanews.org and we will put you in touch with them. Please note a fee may be charged by the presenter and/or TMTA for lost certificate replacements.
This is a volunteer event and TMTA is not liable for any accidents or injury at said event
Photos and videos may be taken at this event and used for all TMTA marketing opportunities including social media and website. If you would like to not have your photo or video used please email TMTA at admin@tmtanews.org your request with your complete name attached.
TMTA is an approved provider per the TN Massage Licensure Board.
If you are a licensed massage therapist in another state besides TN then you are responsible for confirming that the credentials listed for the presenters at our events are sufficient for meeting your licensure renewal requirements.
Organizer of TMTA Spring Conference