T'MONDE (with Jace & Reed) open The Whirlybird Festival 2019
Event Information
Location
The Whirlybird - SWLA - Location & directions upon ticketing
Opelousas, LA 70570
Description
The Whirlybird Festival 2019 has been created as part of a 5 day celebration and exploration of South Louisiana and Acadiana culture. 30+ cultural enthusiasts from Vancouver, British Colombia will be joining us for the "Highly Motivated By Fun Excursion". We welcome our friends and neighbors to join us for 4 nights of Big Fun and dancing at The South's Premiere Underground Honky Tonk.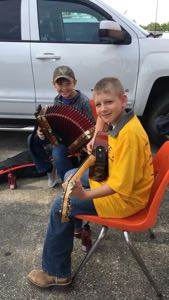 Jace Goulas and Reed Patin open the show/dance/Cajun Music Workshop with a hot set (We are so happy to have these guys because it's a school night).
---
Then T'Monde takes over:
Three remarkably accomplished young musicians come together in T'Monde, the Acadian phenomenon that Offbeat Magazine has called "a creative fusion of classic country and out-of-the-way Cajun." With a combined 10 GRAMMY nominations between members Drew Simon, Megan Brown, and Kelli Jones, T'Monde brings influences ranging from early Country music to ancient French and Creole ballads to present day Cajun music. Born out of friendship and a shared love for the music, T'Monde has developed a unique sound that is unmatched in Cajun music today. With their latest album, " Yesterday's Gone", the band showcases their influences and musicanship which makes their sound so special.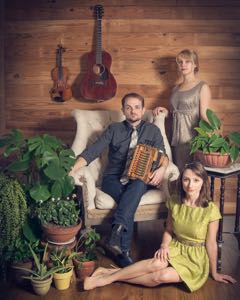 Oh yes - never been to the Whirlybird? Purchase your ticket here on Eventbrite and email Jim at thewhirlybird@gmail.com and he will send you the secret directions to South Louisiana's premiere underground honky tonk. Shhh....
Date and time
Location
The Whirlybird - SWLA - Location & directions upon ticketing
Opelousas, LA 70570