TMC HealthCare Exhibitor Registration- CardioVascular Symposium 2019

Saturday, October 26, 2019 from 8:00 AM to 5:00 PM (MST)
Event Details
2019 TMC HealthCare CardioVascular Symposium: Exhibitor Opportunity
You are invited to reserve an exhibit table for the 2019 eleventh annual TMC Cardiovascular Symposium. The activity provides a comprehensive update on the management of cardiovascular disease.   
Last year, the audience exceeded 300 primary care and hospital-based physicians, NPs, PAs, RNs, Radiology Techs, and other allied health professionals.  
Don't miss this important opportunity to interface with healthcare professionals in Tucson!  
Exhibitor tables range from $1,000 to $10,000 for the Signature Exhibitor.
A limited number of exhibit tables are available.  We invite you to reserve your space now. 
To comply with the standards, we required an Exhibitor Agreement be completed, signed and returned along with payment.  
Exhibitor Agreement and W9 Information:  click here!
If you have questions, please email tmccvsymposium@tmcaz.com or reach out to Roxanne Lee at Roxanne.Lee@tmcaz.com.
Symposium Directors:  Luis Leon, M.D. and Gulshan Sethi, M.D.    
Information about the 2019 CardioVascular Symposium
Conference Highlights:  In addition to presentations by community cardiovascular specialists & world-renowned medical professionals, we are happy to offer you a specialized training focused on vasuclar ultrasound on Friday, October 25, 2019.  The 2019 CardoiVascular Symposium Keynote speakers for Saturday, October 26th, will be:  
David G. Armstrong, D.P.M, M.D., Ph.D. 
Professor of Clinical Surgery, University of Southern California 
Topic: Diabetic Foot in Remission: Medical, Surgical and Tech Advances
 David G. Armstrong is a professor of clinical surgery at the University of Southern California. He holds a Master of Science in Tissue Repair and Wound Healing from the University of Wales College of Medicine and a Ph.D. from the University of Manchester College of Medicine, where he was appointed visiting professor of medicine. 
Dr. Armstrong has produced more than 490 peer-reviewed research papers in dozens of scholarly medical journals as well as over 90 book chapters. He is co-editor of the American Diabetes Association's (ADA) Clinical Care of the Diabetic Foot, now in its third edition. He is founder and co-director of the Southwestern Academic Limb Salvage Alliance (SALSA). 
For more information about Dr. Armstrong, please go to https://keck.usc.edu/faculty-search/david-g-armstrong/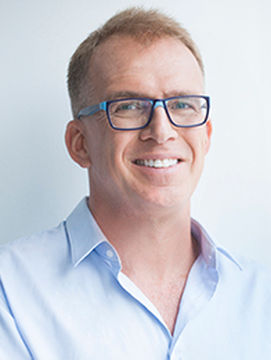 Michael Tal, M.D., MBA
Head of Interventional Radiology, Assuta Medical Center, Tel Aviv Israel
Topic: From the Bench to Clinical Application- Invention of Medical Devices 
Dr. Tal is an interventional radiologist with expertise in minimally invasive procedures who currently serves as the Head of Interventional Radiology at Assuta Medical Center, Tel Aviv, Israel, and as an Associate Clinical Professor of Radiology at the Yale University School of Medicine, US. 
He has co-founded multiple medical device companies, brought several medical devices to market in the US, and works closely with numerous medical device companies. 
Dr. Tal Graduated from Hadassah Medical School in Jerusalem, Israel in 1995, and completed his training at Drexel University in Philadelphia and at Yale University in 2000. Dr. Tal completed his MBA at Yale School of Management in 2007. 
For the full agenda plus updates about the 2019 symposium, please visit tmcaz.com/cvsymposium.
Save This Event
When & Where

The Westin La Paloma Resort & Spa
3800 East Sunrise Drive
Tucson, AZ 85718


Saturday, October 26, 2019 from 8:00 AM to 5:00 PM (MST)
Add to my calendar
Organizer
The TMC HealthCare CardioVascular Center combines expert staff with the latest equipment, providing a complete program of services for cardiac patients from testing, to procedures, surgery and rehabilitation.  We are a proud member of the Mayo Clinic Care Network and Southern Arizona Hospital Alliance.  Learn more here: https://www.tmcaz.com/medical-programs/cardiac/.