TMC HealthCare CardioVascular Symposium 2019

Saturday, October 26, 2019 from 8:00 AM to 5:00 PM (MST)
Event Details
Save the date!  October 26, 2019.
Southern Arizona's premier professional education conference on cardiovascular disease. 
Who should attend?
Primary Care Physicians

Hospitalists

Emergency Department Physicians

Nurse Practitioners

Physician Assistants

RNs

Rad Techs

Echo Techs

Allied Health Professionals
TMC HealthCare CardioVascular Symposium additional offerings!
October 26, 2019: Free 5k Fun Run/Walk at The Westing La Paloma Resort and Spa.  Run/Walk begins at 6 a.m. * free registration for this included in symposium registration.
Conference Highlights:  In addition to presentations by community cardiovascular specialists & world-renowned medical professionals, we are happy to offer you a specialized training focused on vasuclar ultrasound on Friday, October 25, 2019.  The 2019 CardoiVascular Symposium Keynote speakers for Saturday, October 26th, will be: 
---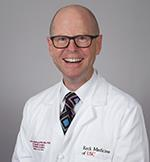 David G. Armstrong, Ph.D., M.D., D.P.M.
Professor of Clinical Surgery, University of Southern California
Topic: Preventing Complications of Diabetic Foot & Variable Devices
David G. Armstrong is a professor of clinical surgery at the University of Southern California. He holds a Master of Science in Tissue Repair and Wound Healing from the University of Wales College of Medicine and a Ph.D. from the University of Manchester College of Medicine, where he was appointed visiting professor of medicine.
Dr. Armstrong has produced more than 490 peer-reviewed research papers in dozens of scholarly medical journals as well as over 90 book chapters. He is co-editor of the American Diabetes Association's (ADA) Clinical Care of the Diabetic Foot, now in its third edition. He is founder and co-director of the Southwestern Academic Limb Salvage Alliance (SALSA).
For more information about Dr. Armstrong, please go to https://keck.usc.edu/faculty-search/david-g-armstrong/
---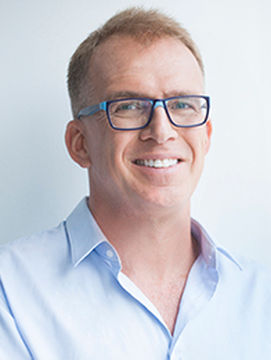 Michael Tal, M.D., MBA
Head of Interventional Radiology, Assuta Medical Center, Tel Aviv Israel
Topic: From the Bench to Clinical Application- Invention of Medical Devices
Dr. Tal is an interventional radiologist with expertise in minimally invasive procedures who currently serves as the Head of Interventional Radiology at Assuta Medical Center, Tel Aviv, Israel, and as an Associate Clinical Professor of Radiology at the Yale University School of Medicine, US.
He has co-founded multiple medical device companies, brought several medical devices to market in the US, and works closely with numerous medical device companies.
Dr. Tal Graduated from Hadassah Medical School in Jerusalem, Israel in 1995, and completed his training at Drexel University in Philadelphia and at Yale University in 2000. Dr. Tal completed his MBA at Yale School of Management in 2007.
---
2019 Symposium Agenda:
7:00: Registration and Continental Breakfast
8:00: Welcome- Mimi Coomler, Senior Vice President and Chief Operating Officer, TMC

Opening Remarks: Gulshan Sethi, M.D., CardioVascular Symposium Director

8:15 Morning Keynote: Diabetic Foot in Remission: Medical, Surgical & Technological Advances - David G. Armstrong, D.P.M., M.D., Ph.D.
9:00: Interesting Cardiomyopathies – Eric Steidley, M.D.
9:20: Molecular Imaging: Evaluating Stroke Risk Associated with Carotid Vascular Disease– Craig Weinkauf, M.D.
9:40: Sudden Cardiac Death Prevention – Santiago Ramirez, M.D.
10:00: Is Money in Medicine the Disease or the Cure? - John Pacanowski, M.D.

BREAK

A-Fib: A New Epidemic 
10:40: Electrophysiologist Management of A-Fib – Jitender Munjal, M.D.
11:00: Surgical Management of A-Fib – Gulshan Sethi, M.D.
11:20: Interventional Management of A-Fib – Thomas Waggoner, D.O.


LUNCH

12:40: Acute VTE: Anticoagulation vs. Thrombolysis – Sara McKeever, D.O.
1:00: TAVR: New Methods, New Options – Neil Gheewala, M.D.
1:20: Endovascular Management of Thoracic Aortic Diseases- Andrew Meltzer, M.D. 
1:40: Progress in Peripheral Artery Disease Management – Nicholas Sikalas, M.D.  

BREAK

2:30: Surgical Management of End Stage Lung Disease – Scott Lick, M.D.
2:50: Obesity, Heart Disease and Women's Health– Matthew Weiner, M.D.
3:10: Applying Hemodynamics in Clinical Practice – Nicos Labropoulos, Ph.D.
3:30: Managing Mass Casualties: My Experience in Afghanistan – Robert Fincher, D.O. 
3:50: Afternoon Keynote:

 From the Bench to Clinical Application: Invention of Medical Devices – Michael Tal, M.D.

4:35: Raffel Drawing, Roxanne Lee, RN
5:00: Closing Remarks, Luis Leon, M.D., CardioVascular Symposium Director
5:00: Thank you Reception
Questions about symposium content: Contact  tmccvsymposium@tmcaz.com
Symposium Directors and Event Coordinators:
Director: Gulshan Sethi, M.D., Luis R. Leon Jr., M.D.
Planning Coordinators: Roxanne Lee, RN, BSN,TMC Manager, Cath Lab/Pre-Post/CNIS 
---
Registration Information 
Registration:  Pay online through Eventbrite's secure payment system.
Pay by check: Make check payable to THMEP, CardioVascular Symposium, attendee name, email, contact phone and address on a seperate piece of paper, included with the check.  Please notate "CardioVascular Symposium" in the notes section of your check.
Mail to:
THMEP, CardioVascular Symposium
PO Box 42195
Tucson, AZ 85733
Registration Terms and Conditions:
• Substitute registrants will be honored.
• Refunds: Registration fee (less a 10% handling fee) will be issued within 7 days of a written request for a refund. Cancellations or no-shows after Oct. 18, 2019, are not eligible for a refund. 
• One person per registration is allowed. Registrations cannot be split among multiple people.
• For reasons beyond our control, it is occasionally necessary to alter the content and timing of the program or to substitute speakers. Thus, the speakers and agenda are subject to change without notice. In the event of a speaker cancellation, every effort will be made to find a replacement speaker.
Questions regarding registration: Contact tmccvsymposium@tmcaz.com.
Save This Event
When & Where

The Westin La Paloma Resort & Spa
3800 East Sunrise Drive
Tucson, AZ 85718


Saturday, October 26, 2019 from 8:00 AM to 5:00 PM (MST)
Add to my calendar
Organizer
The TMC HealthCare CardioVascular Center combines expert staff with the latest equipment, providing a complete program of services for cardiac patients from testing, to procedures, surgery and rehabilitation.  We are a proud member of the Mayo Clinic Care Network and Southern Arizona Hospital Alliance.  Learn more here: https://www.tmcaz.com/medical-programs/cardiac/.