TMC CardioVascular Symposium 2018

Saturday, October 20, 2018 from 8:00 AM to 5:00 PM (MST)
Event Details
Register Now for Southern Arizona's premier professional education conference on cardiovascular disease.
Who should attend?
Primary Care Physicians, Hospitalists, Emergency Department Physicians, Nurse Practitioners, Physician Assistants, RNs, Rad Techs, Echo Techs and Allied Health Professionals
Conference Highlights:  In addition to presentations by community cardiovascular specialists, we are honored to present:
Cardio Keynote Presentation: Frailty: Association of a Frailty Screening Initiative with Postoperative Survival
Growing consensus suggests that frailty-associated risks should inform shared surgical decision making. However, it is not clear how best to screen for frailty in preoperative surgical populations.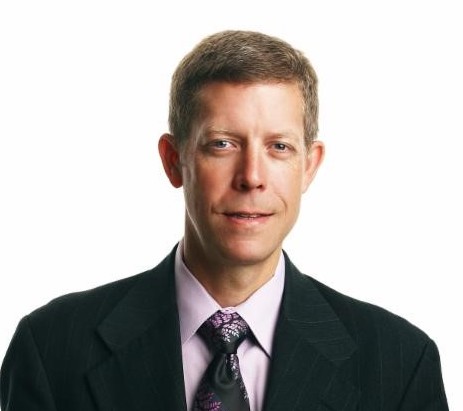 - Jason Johanning, M.D., Professor of Surgery, University of Nebraska
Dr. Johanning is Professor of Surgery at the University of Nebraska. He is a vascular surgeon and has been interested in Frailty and Outcomes in surgical patients. 
Dr. Johanning earned his undergraduate degree in psychology at Northwestern University in Evanston, Illinois, and Doctor of Medicine at the University of Kansas Medical School. He completed a General Surgery Residency at Saginaw Cooperative Hospitals, and a Vascular Surgery Fellowship at Geisinger Medical Center in Danville, PA.
His research and quality interests include peripheral arterial disease, frailty and palliative care, and he has published over 50 articles related to healthcare. His current focus is on improving the quality of end of life surgical care for patients, families, providers and hospital systems.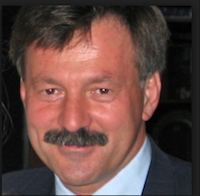 Vascular Keynote Presentation: Can AAA Rupture be Predicted by Aortic Functional Imaging?
Rupture of an abdominal aortic aneurysm (AAA) is the 13th leading cause of death in western society. Moreover, AAA is generally asymptomatic, so precise prediction of AAA rupture risk is essential.
Natzi Sakalihasan, M.D., Ph.D., Clinical Professor, Department of Cardiovascular and Thoracic Surgery, University Hospital of Liège, Director, Experimental Research Center of the Cardiovascular Surgery Department, GIGA Cardiovascular Science Unit, University of Liège, Liège, BELGIUM
 Professor Natzi Sakalihasan is a cardiovascular and thoracic surgeon, Clinical Professor and the director of the "Center of the Research and Experimental Surgery" (CREDEC) at the University of Liege, GIGA Cardio-Vascular Sciences, Liege, Belgium.
He received his medical school diploma from Cerrahpasa Medical School of the University of Istanbul and its equivalence from the University of Liege.
From 1986 up to date, Dr. Sakalihasan is a cardiovascular surgeon in the department of cardiovascular and thoracic surgery at the University Hospital of Liege. He defended his Ph.D. and Aggregation thesis on aortic aneurysms in 1994 and 2005, respectively.
Professor Sakalihasan authored/coauthored about 90 scientific papers including about 50 papers on abdominal aortic aneurysms. His research focuses on all aspects of an abdominal aortic aneurysm and functional imaging of the aortic diseases. 
 ***
Agenda
Keynote: Can AAA Rupture Be Predicted by Aortic MRI? - Natzi

 Sakalihasan, M.D., Ph.D.

Diabetes: Effect on Cardiovascular Disease - Chetanbabu Patel, M.D.

Mass Casualty:  What Would You Do? - Michael Lavor, M.D.

Early Heart Attack Warning Signs - Constantin Boiangiu, M.D.

Treating Carotid Disease: Options and Considerations - Wei Zhou, M.D.

Understanding the Risks and Benefits of Complex IVC Filter Retrieval - Julie Zaetta, M.D.

Controversies on the Management of Asymptomatic Carotid Stenosis - Nicos Labropoulos, Ph.D.

Guest Speaker: How Detroit Sparked a Paradigm Shift in the Treatment of Cardiogenic Shock - Amir Kaki, M.D., Assistant Clinical Professor of Medicine at Wayne State School of Medicine, Detroit, Michigan

The Three Amigos: Approaches to Structural Heart

   Valve 

in Valve - Neil Gheewala, M.D.

   Valvular Repair - Kushagra Katariya, M.D.

   Watchman - William Thomas, M.D. 

Virtual Healthcare:  The Final Chapter - John Pacanowski, M.D.

Arrhythmias - What's New and Noteworthy? - Darren Peress

, M.D.

The Evolution of Acute Stroke - David Teeple, M.D.

Compassion in Medicine - Lawrence Lincoln, M.D.

Keynote:  Frailty: Association of a Frailty Screening Initiative with Postoperative Survival - Jason Johanning, M.D.
Morning Walk/Run - Join us at 6 a.m., Saturday, Oct. 20, 2018, for this short run/walk around La Paloma.  Lockers and showers at the Westin Work Out Room near the Red Door Spa. Free to Symposium participants.
Questions? Please email: Joanne Smith at jsmith@jsmithgroup.com or call/text 520-250-4895
---
Continuing Medical Education Credits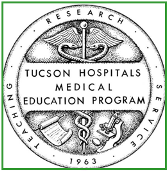 AMA PRA Category 1 Credits:  Tucson Hospitals Medical Education Programs ( THMEP) is accredited by the Arizona Medical Association to provide continuing medical education for physicians. THMEP designates this live activity for a maximum of 7.25 AMA  PRA Category 1 Credits™. Physicians should claim only the credit commensurate with the extent of their participation in the activity.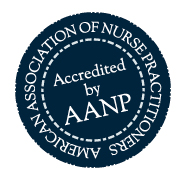 AANP - Nurse Practitioners: This activity is approved for 8.0 contact hour(s) of continuing education by the American Association of Nurse Practitioners. Activity ID 18083322. This activity was planned in accordance with AANP Accreditation Standards and Policies.

RNs: Provider approved by the California Board of Registered Nursing. Provider No. 10161, Program Number 2018-1165 for 8.1 contact hours. The certificate must be retained by the licensee for a period of four years after the course ends.
Participants should claim only the credit commensurate with the extent of their participation in the activity.

ASRT:  Approved by American Society of Radiologic Technologists for 6.75 Category A credits.  NOTE:  Special Documentation is Required. Please register at the ASRT table.  ASRT credit is accepted by ARDMS, MDCB, and NMTCB.  Please confirm details with your accrediting agency.
Registration:  Pay online through Eventbrite's secure payment system.
Pay by check: Make check payable to THMEP, CardioVascular Symposium, attendee name, email, contact phone and address on the check.
Mail to:
THMEP, CardioVascular Symposium
PO Box 42195
Tucson, AZ 85712
To register or for more information about the two-day ultrasound workshop Oct. 18-19, 2018, click here. 
Registration Terms and Conditions:
• Substitute registrants will be honored.
• Refunds: Registration fee (less a 10% handling fee) will be issued within 7 days of a written request for a refund. Cancellations or no-shows after Oct. 13, 2018, are not eligible for a refund. 
• One person per registration is allowed. Registrations cannot be split among multiple people.
• For reasons beyond our control, it is occasionally necessary to alter the content and timing of the program or to substitute speakers. Thus, the speakers and agenda are subject to change without notice. In the event of a speaker cancellation, every effort will be made to find a replacement speaker.


Symposium Directors and Event Coordinators:
Directors: Luis Leon, M.D., and Gulshan Sethi, M.D.
Planning Coordinators: Anita Bach, RT (R), RCIS, MHA, TMC Service Line Administrator for CardioVascular and Imaging Services, and Roxanne Lee, RN, BSN, TMC Manager, Cath Lab/Pre-Post/CNIS & CNS
When & Where

The Westin La Paloma Resort & Spa
3800 E Sunrise Drive
Tucson, AZ 85718


Saturday, October 20, 2018 from 8:00 AM to 5:00 PM (MST)
Add to my calendar