TMC CardioVascular Symposium 2016 Featuring Andrew Weil, M.D. and Mark Meissner, M.D.

Saturday, October 29, 2016 from 7:30 AM to 5:00 PM (MST)
Event Details
Welcome Primary Care Physicians, Hospitalists, ER Physicians, 
Nurse Practitioners, Physician Assistants, 
RNs, Rad Techs, and Allied Health Professionals 
K

eynote Presentations:
Andrew Weil, M.D.:  Nutrition, Health, Happiness: The Intricate Connection Between Food and the Gut and Brain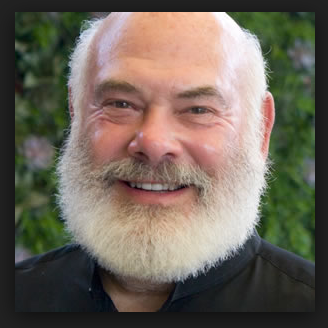 Andrew Weil, M.D.,  a world-renowned leader and pioneer in the field of integrative medicine. He is the director of the Center for Integrative Medicine of the College of Medicine, University of Arizona, where he also holds the Lovell-Jones Endowed Chair in Integrative Rheumatology and is a clinical professor of medicine and professor of public health. The center is the leading effort in the world to develop a comprehensive curriculum in integrative medicine.
Mark Meissner, M.D.:  Contemporary Mangement of Acute Deep Venous Thrombosis: Clinical Practice Guidelines of the Society for Vascular Surgery and the American Venous Forum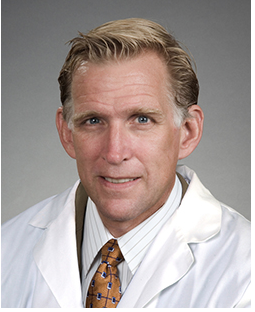 Mark Meissner, M.D., A University of Washington professor of surgery specializing in vascular surgery, Dr. Meissner has published and lectured extensively on venous disease, participated in the generation of evidence-based guidelines and served as faculty at numerous medical conferences around the world. He is the recipient of the Lifetime Achievement Award from the American Board of Venous and Lymphatic Medicine and the Phlebology Leadership Institute. 
Agenda
7:00        Registration. Exhibits and Continental Breakfast
8:00        Welcome – Karen Mlawsky, SVP, COO, Tucson Medical Center
Opening Remarks – Luis Leon, M.D., Vascular Symposium Director
8:15        Keynote:  Contemporary Management of Acute Deep Venous Thrombosis:  Clinical Practice Guidelines of the Society for Vascular Surgery and the American Venous Forum – Mark Meissner, M.D.
9:05        Is There a Benefit to a Dedicated Hospital-Based Wound Care Center in the Management of Cardiovascular Patients? Michael Lavor, M.D., FACS
Current Concepts in the Management of Superficial Vein Incompetence – Nicos Labropoulos, PhD
Stroke – Creed Rucker, M.D.
10:05      Break
10:25      Hospital-Physician Partnership in the Care of the Vascular Patient, Industry, Service Line Agreements, Patient Satisfaction, Hospital Care Efficiency and Other Matters of Care – Matthew Namanny, D.O.
What is the Rational Behind the Use of Drug-Coated Technology in the Management of PAD? – Layla Lucas, M.D.
11:05      Panel Discussion – Morning presenters
11:30      Lunch (provided)
12:20      Are TMC Cardiovascular Patients Exposed to the Latest, Up-to-Date Technology in the Field?  A Summary of Our Physicians' Efforts in Providing the Best of the Best in Cardiovascular Care.  – Luis Leon, M.D.
              What is the Current Role of Open Heart Surgery in the Management of the Cardiac Patient?  - Raj Bose, M.D.
              Advances in Atrial Fibrillation Management – Darren Peress, M.D. and Lionel Faitelson, M.D.
1:40        Atypical Presentations of Cardiovascular Disease by Women and Diabetics – Basel Skeif, M.D.
              Innovations and New Horizons in Structural Heart Disease – Thomas Waggoner, D.O.
2:20        Break
2:40        A 101 Analysis of the Financial Aspects of Cardiovascular Care – John Pacanowski, M.D.
               Lifestyle Modification vs. Drug/Medication Culture in Cardiac Care – Salvatore Tirrito, M.D.
              Medication Management of CHF and the Keys to Avoiding Readmissions – Santiago Ramirez. M.D.
3:40        Panel Discussion – Afternoon presenters
4:00        Keynote:  Nutrition, Health, Happiness:  The Intricate Connection Between Food and the Gut and Brain.  – Andrew Weil, M.D.
4:45        Raffle Drawing – Anita Bach and Roxanne Lee
              Closing Remarks – Gulshan Sethi, M.D., Cardiac Symposium Director
5:00        Thank You Reception – Patio
5:30        5K Walk/Run on the Grounds of La Paloma
5K Walk/Run 
Join your colleagues in a FREE 5K Walk/Run on the grounds of La Paloma following the conference. Sign up today!  
Symposium Directors: Luis Leon, M.D. and Gulshan Sethi, M.D.
Symposium Planning Coordinators:  Anita Bach, TMC Service Line Administrator for Cardiovascular and Imaging Services and Roxanne Lee, TMC Manager, Cath lab/Pre-Post/CNIS & CNS
Continuing Education Credits
Physicians and PAs:  THMEP is accredited by the Arizona Medical Association to provide continuing medical education for physicians.  THMEP designates this live activity for a maximum of SEVEN (7.0) AMA PRA Category 1 Credits™.  Physicians should claim only the credit commensurate with the extent of their participation in the activity."
Nurse Practitioners:  This education activity will be submitted to the American Association of Nurse Practitioners for approval of up to 7.0 contact hours of accredited education (including 1.25 hours of pharmacology credit).
RNs

: Provider approved by the California Board of 
Registered Nursing, Provider No. 10161, Program 
Number 
2016-1060
 for 7.9 contact hours.
Radiology Techs

:  ASRT credit applied for.
Conference Fees:                                  Early Bird*   General    At the Door
Physicians:                                                $125         $150        $175
NP and PA                                                  $100        $125        $150
RN, ASRT, Allied Health, Students                $ 85          $110        $125
TMC Employees:                                         $ 65          $ 90         $105
*Early bird ends with the sale of the first 100 tickets or Sept. 15, 2016, whichever comes first.  SOLD OUT
Conference registration includes continental breakfast, heart healthy lunch, breaks and all materials. 
Pay by Mail:  Make check payable to THMEP.  
Please

include

 the name of the event, the attendee name, email, contact phone and address on the check.
THMEP, CardioVascular Symposium
PO Box 42915, Tucson, AZ 85733
Terms of Registration:
1. Substitute registrants will be honored.
2. Refunds: Registration fee (less a 10% handling fee) will be issued within 10 days of written request. Cancellations or no-shows after Oct. 15, 2016, are not eligible for a refund.
3. Substitutions: One person per registration is allowed. Registrations cannot be split between multiple people.
4. Speakers: For reasons beyond our control, it is occasionally necessary to alter the content and timing of the program or to substitute speakers. Thus, the speakers and agenda are subject to change without notice. In the event of a speaker cancellation, every effort to find a replacement speaker will be made.
_________________________________________
Questions? Please email Kathy.Johnston@tmcaz.com.
For more information please visit
Disclaimer: Course director(s), planning committee, speakers and all others who are in a position to control the content of this educational activity are required to disclose all relevant financial relationships with any commercial interest related to the subject matter of the educational activity. Safeguards against commercial bias have been put in place. Speakers will also disclose any off-label and/or investigational use of pharmaceuticals or instruments discussed in their presentation. Disclosure of this information will be published in course materials so those participants in the activity may formulate their own judgments regarding the presentation.
When & Where

The Westin La Paloma Resort & Spa
3800 E Sunrise Drive
Tucson, AZ 85718


Saturday, October 29, 2016 from 7:30 AM to 5:00 PM (MST)
Add to my calendar
Organizer
TMC Cardiovascular Center and THMEP
The Tucson Medical Center Cardiovascular Center sponsors this annual conference update medical professionals on state-of-the-art techniques in cardiovascular diseases and improvements to patient care. Presentations by both community experts and nationally recognized speakers provide practical information regarding diagnosis and management of cardiovascular diseases and their complications.
THMEP is accredited by the Arizona Medical Association to provide continuing education for physicians.  
TMC CardioVascular Symposium 2016 Featuring Andrew Weil, M.D. and Mark Meissner, M.D.