TLV-Holot Saturday Aug 1 - 01/08/2015 נסיעה ת"א-חולות שבת

Saturday, August 1, 2015 from 1:00 PM to 10:00 PM (IDT)
Event Details
נסיעה מת"א לכלא חולות בשבת
Ride to Holot Prison from TLV
:שימו לב: אם אתם לא מקבלים אישור במייל, אז הזמנתכם לא הושלמה, ואנא נסו שנית. לשאלות ולבירורים - help.holot@gmail.com
TECHNICAL NOTE: If you did NOT receive an automated Eventbrite email confirmation, that means your order was NOT completed, so please try again and be sure to follow all instructions. For questions contact   help.holot@gmail.com. 
www.facebook.com/events/1463925307263654
English Arabic Tigrinya Below.
כל שבועיים מדי שבת אנו נוסעים\ות מגן לוינסקי בתל אביב ומכל מקום בארץ, כדי לפגוש את הפליטים הכלואים במחנה ה"פתוח" חולות.
מעבר לסולידריות אתם, ננסה להבין למה הם זקוקים שם.
השבוע הנסיעה יוצאת ב-13:00 מגן לוינסקי ונצא חזרה בסביבות 22:00. הנסיעה אורכת כשעתיים וחצי.
מחיר הנסיעה 70 ש"ח, אבל עם המחיר בעייתי עבורכם, דברו איתנו.
מי שאינ\ה יכול\ה להגיע אבל רוצה לתמוך ולעזור לנו להמשיך לבקר את החברים שלנו - מוזמנ\ת לעזור בתרומה - כל תרומה תתקבל בברכה!
אנו מתכננות למלא לפחות אוטובוס אחד של 55 מקומות. אחרי שנמלא אוטובוס אחד נפתח רשימת המתנה. אם יהיו מספיק אנשים, נזמין עוד אוטובוס. אז - אנא הזמינו חברים והפיצו כדי שנוכל למלא 2 אוטובוסים!
להרשמה ושמירת מקומות אנא הזמינו כרטיסים עד יום חמישי 30/07/2015 16:00
מדיניות ביטולים \ החזרים:
הכרטיסים אינם ניתנים להחזרה.
במקרה שאתם יודעים\ות מראש שלא תוכלו להגיע, מאוד נודה אם תוכלו להודיע לנו דרך ביטול ההזמנה באתר Eventbrite, או במייל, כך שנוכל לשחרר את מקומכם\ן, במיוחד לחברי קהילת מבקשי המקלט שמעוניינים להשתתף. אתם\ן גם מוזמנים\ות למצוא ממלא\ת מקום בעצמכם\ן.
אנא זכרו שאירוע זה מאורגן ע"י מתנדבות ומתנדבים המשקיעים\ות את זמנם ואת כספם למען האירוע. תודה על ההבנה.  
Dear friends, we try to visit our friends in Holot every second Saturday. This week we will leave from Tel Aviv, Levinsky park (the big parking lot) at 13:00  and return around 22:00. It costs 70 shekels, but if you can't afford it, please speak to us. If you cannot come, but would like to help us cover the cost of the bus/gas so that we can continue to visit our friends, donations are very appreciated. 
*** We plan to have at least 1 bus of 55 people. After the first bus is fill, we will open a waiting list. If we have enough people, then we will order a second bus. SO PLEASE INVITE YOUR FRIENDS!
Please register by Thursday July 30 16:00.
REFUND / CANCELLATION POLICY:
Tickets are non-refundable.
In the event that you know in advance that you will not be able to attend, we would be very grateful if you could let us know in advance by cancelling your order via Eventbrite or by emailing us, so that we can give your space to someone else, particularly members of the asylum seeker community. You are also welcome to give your ticket to someone else.
Please remember that this event is being organized by volunteers who are dedicating their own time and money for this event. Thank you for your understanding. 

السلام عليكم ورحمة الله تعالي وبركاته.
اريد ان اخبركم لاجل زياره لاخواننا في معسكر خلوت اذا تريدو ان تمشولزيارة هناك في باس يمشي كل يوم سبت من حديقة لفنسكي من الساعة 13:00٠ صباح اجرة الباس هي بتكلف ٥٠ شيكل ٠ اذا ماعندك هذا المبلغ ادفع قدري ما عندك 
ارجو لي صديقنا قلات بي هذاالرقم ٠٥٤٣٥٨٩٨٨٩
ንኹሉኹም ወለንተኛታት ናብ ቤት ማእሰርቲ ኾሎት ክትከዱ እትደልዩ ኣብ ሰሙን ሓደ ግዜ ቀዳም ሰዓት 13:00 ኣብ እንዳ ሳዕሪ በዚ ቴሌፎን እዚ 054-3589889 ጊልኣድ ኢልኩም ሓበሬታ ክትሩኽቡ ትኽእሉ።መበገሲ ዋጋ 70 ሼከል ጥራይ!ተወሳኺ ሓበሬታ Gilad Ex face book ትረኽቡዎ!
To learn more about Holot - למידע נוסף על חולות
www.holotvoices.co.il
www.hotline.org.il
www.facebook.com/rightnowisrael
www.facebook.com/refugeesmarch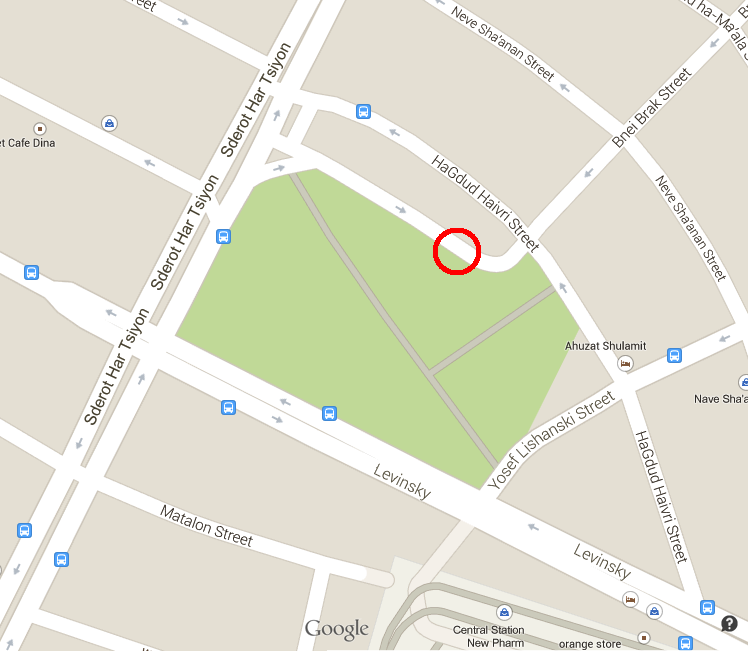 When & Where

Departure from Levinsky Park (parking lot at Hagdud HaIvri Street)
נסיעה מגינת לוינסקי - החניון ברח' הגדוד העברי



Saturday, August 1, 2015 from 1:00 PM to 10:00 PM (IDT)
Add to my calendar