About this Event
The Toastmasters Leadership Institute (TLI) includes: Free Leadership, Club Officer training & Workshops.
8:30 to 9am - Registration and Networking (Light Breakfast will be served)
9am to 1:00pm – Training and Workshops (Early Registrants will receive Member and Club Success Kits)
You will be able to discover new tools to help you and your club reach its goals!
You will learn more about Toastmasters resources outside your club and you can also find out about opportunities to serve the district. Also you can meet new friends and new mentors, who can help boost you along your Toastmaster journey. You may attend any of the trainings and sessions.
---------------------------------
Club, Book and Business Card Table
If you would like to showcase your promotional materials, business cards, book and / or flyers, please let us know - we are arranging tables for promotional materials for members. We are also having a table for club flyers too!
---------------------------------
Incentives
District 62 is giving special incentives, if you have all 7 of your club officers attend a winter TLI training (January 12 - Grand Rapids, January 19 - Muskegon, February 2 – Flint, or February 7 - Galesburg, see also 62toast.com), then there are special incentives for your club!
A club may redeem a $50. award for all 7 officers trained, plus another $25 award for at least 3 additional members trained too! Check the 2018 - 2019 Incentives file posted on the District 62 Facebook Group for the exact incentive details.
---------------------------------
Contact
If you have questions about the TLI event, you may contact any of the following:
Flint TLI Chair: Kyle Koenigsknecht Kylek13@gmail.com
Division C Director: Whitney Mitchell C.div.dir@62Toast.com
Division E Director: Isabella Muscott, DTM E.div.dir@62toast.com or ToastmasterBella@gmail.com 248-977-7350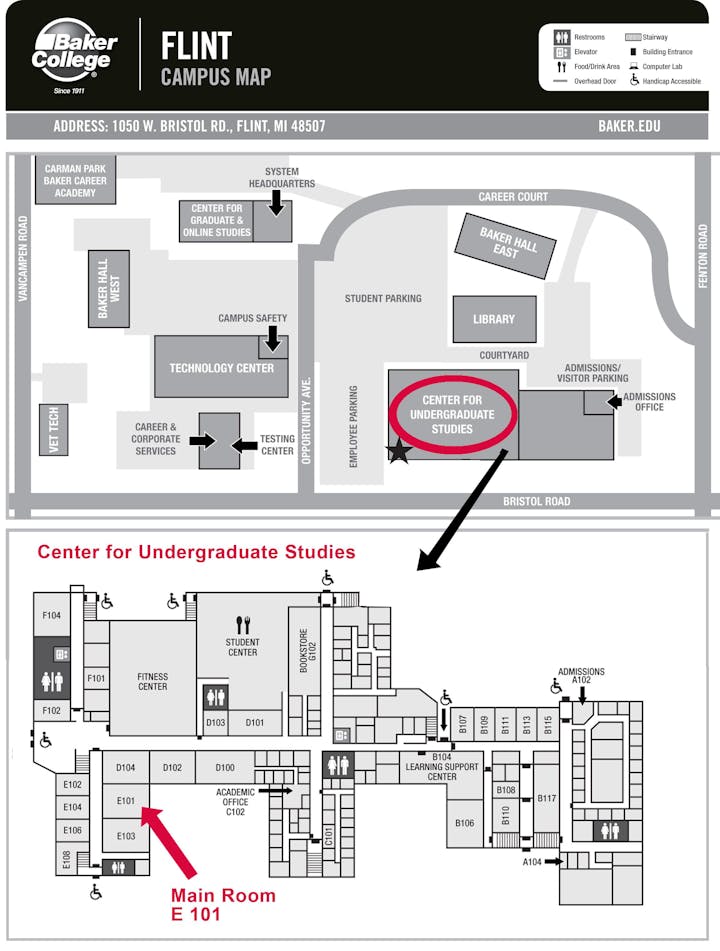 Division C and E is hosting the TLI at:
Baker College, Center for Undergraduate Studies (Room E101 on the first floor)
1050 West Bristol Road, Flint, Michigan 48507(see map above)
Everyone is Welcome!
The Workshops, Leadership, and Club Officer Training are Free.
We look forward to having you at the District 62 - Flint TLI!