Event Information
Location
SF LGBT Center
1800 Market St
San Francisco, CA 94102
Gallery reception for exhibition of local renowned Black Visual Artists for TLGB Black History Month. Curated by Queer Cultural Center.
About this event
The exhibition, titled Conversation in Black, is on view in the Center's first-floor gallery February 1 through February 29. Queer Cultural Center brings together local renowned Black Visual Artists for an exciting and vibrant collection for TLGB Black History Month 2020. Join us as we celebrate visual art created by TLGB African-American community members throughout the month of February.
Conversation in Black
Curated By: Pamela Peniston
& Ramona Laughing Brook Webb
Queer Cultural Center
6:40pm Poetry Performances & Hosted by Mona Webb
Featured Visual Artists -
Bushmama Africa
Toshia Christal
Roger Erickson
Ajuan Mance
Courtney Desiree Morris
Sa'annti
Ron Moultrie Saunders
"Nandi" by TheArthur Wright on loan from the Goods Family Private Collection
Conversation in Black:
Black no longer means solely the presence of all colors (in paint) or the absence of all color (in light); it's a simplistic term for an entire ethnicity that has been labeled African American, Afro American and Negro, meant to encompass generations of mixed ethnicities and the diaspora of Black People. The artists in this exhibition are all black, Queer and carry the legacy of generational ingenuity, grace and honor in the voice of our community.
What we see are a multiplicity of visions, styles and media portraying the divine, the exquisite, and ourselves in our past, present and future. Celebrate the History of Blackness in "conation" with these artists and artworks and find yourself, your friends and your family.
Catered by Taste Of Bayview: Auntie April's
https://www.facebook.com/AuntieAprils/
*This event is free, but space is limited and registration is required.
**Access info: This event is wheelchair accessible (second floor of building is accessible via elevator). If you have other access needs please email samuelg@sfcenter.org or call him at 415.865.5664, at least a week before the event. Thanks
***The Center is a low-scent building.***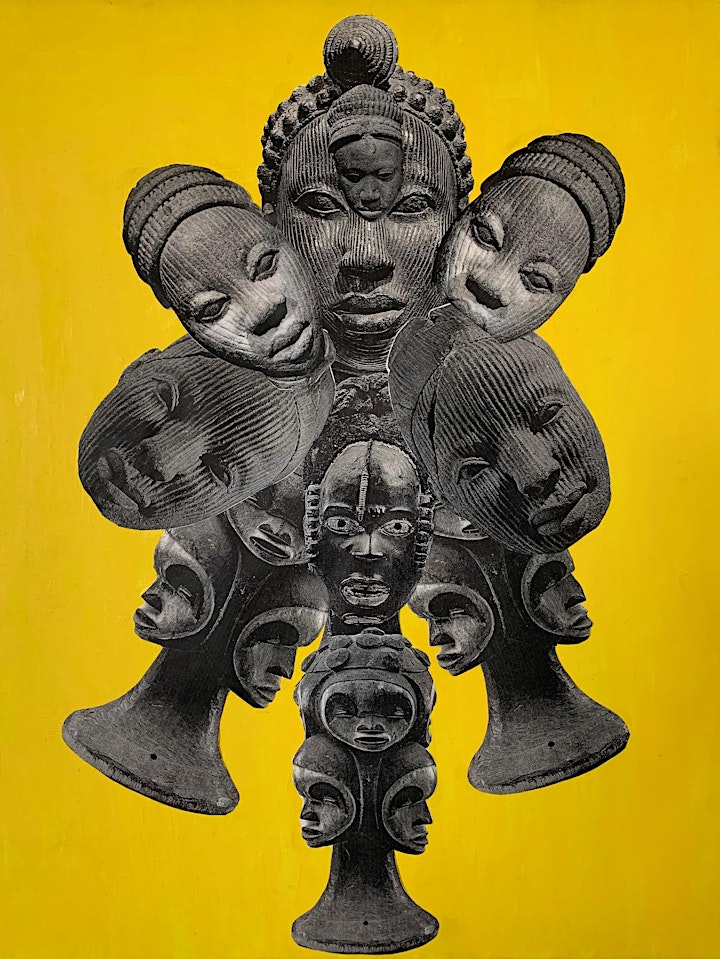 Date and time
Location
SF LGBT Center
1800 Market St
San Francisco, CA 94102