TKS Group Coaching Sept - Dec 2015 - Tuesdays - 12 noon or 6:45 pm PT

Tuesday, September 29, 2015 at 12:00 PM

-

Tuesday, December 22, 2015 at 7:45 PM (PDT)
Event Details
TKS Group Coaching
Do you have a goal or a dream
that has been eluding you
for a long time?
Do you want to create something
amazing before the end of 2015
and not wait until 2016?
Are you a little impatient
and want to create better results
in one or more areas of your life?
 Register Now!!
 REGISTER NOW FOR TUESDAY SESSIONS
CHOOSE EITHER NOON PT or 6:45 PM PT
 The Knowledge Series Group Coaching Series
 Learn how the 5 Keys can accelerate your success
Create your Vision and Get Clarity on what you want and why
Create the Framework and your Action Plan
Use support, systems, structure and accountability to gain Leverage
Expand your Brilliance and learn how to communicate better
Breakthrough any barriers, internal or external that might be in your way
The Knowledge Group Coaching Tele-course Series includes
The Knowledge Series e-Book
13 Weekly One hour interactive group coaching sessions
This program is for you if are…
Ambitious
Successful
Goal driven
Committed to creating results
Willing to take action
Have a big Dream / Goal
Don't do it alone!!
Here's the "thing". How many times have you set a goal – to lose weight or achieve something in your business or career – and fallen off the wagon??? We all do. We start out all gung ho and then when nobody is looking we eat those sweets or fill our day with busy work instead of focusing on the project we really need to get done.
How do we change that?
Coaching is the answer. We need that accountability. Because I don't know about you, but a lot of times, I won't do it unless someone else is going to ask me about it.
Coaching can keep you on track and achieving results faster. It can help you get clarity and overcome obstacles that are preventing you from achieving the success you desire.
Group coaching is an affordable option to private coaching.
As well as receiving expert coaching you will be part of a supportive community to help you with accountability and resources.
You will also be eligible for significant discounts on The Knowledge Series live and other online events.
We will meet weekly.
You can choose between a Tuesday morning class – 12:00 Noon - 1:00 PM PT
or a Tuesday evening class – 6:45 PM – 7:45 PM PT  
REGISTER NOW!
This is a virtual event – webinar – so you can be in your office or at home in your comfy clothes.  
It will be interactive coaching just as if we were all in a room together.  
The sessions will all be recorded, so if you can't make one, you will still get the benefit of listening to it and be able to listen to again and again.
"Got a nagging feeling that your life could be more fulfilling? Want to change direction but aren't sure how to do it? Here's how to jump start your new life today … Hire a personal coach." ~ Modern Maturity
"Coaching is a conversation, a dialogue, whereby the coach and the individual interact in a dynamic exchange to achieve goals, enhance performance and move the individual forward to greater success." ~ Zeus and Skiffington
 REGISTER NOW!
Logistics – Select either Tuesday morning or Tuesday evening sessions
Beginning – Tuesday, September 29, 2015 at 12:00 noon – 1:00 PM PT
Or at 6:45 PM – 7:45 PM PT
Meeting – Weekly Begnning with an Orientation session on September 29th
 (Detailed schedule provided after registration)
Until – Tuesday, December 22, 2015
"Being coached by Judy keeps me focused on my goals. She helps me clarify my thoughts and direction, holds me accountable, and is my biggest fan. She encourages and challenges me to not only think out of the box but also expand the box of my thinking. I greatly admire her knowledge and the wealth of resources she brings to the table." ~ Stephanie Oden
Register today for this 3-month coaching program.
Why 3-months? A commitment shows that you are serious about your results, that you are willing to take action. It also gives you time to make the necessary shifts and plan for amazing results.
Have questions? Need a payment plan?
Email info@TheKnowledgeSeries.com
Ready to go for it? Register now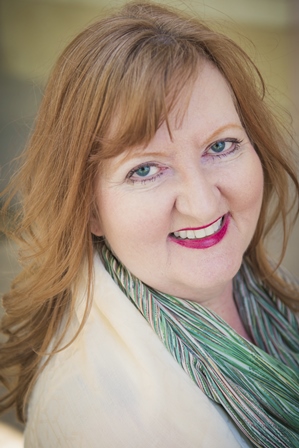 This interactive group coaching tele-courseis hosted by a dynamic and playful presenter, Judy Peebles,
International Speaker, Trainer, Business Strategist, Coach and Creator of The Journaling Jenius™, Journaling Jems™ and The Knowledge Series™. She helps you breakthrough to your own success. Get what you want, no limits and have fun along the way.
She gets you clear on what you want and then sets you on the path to accomplish it, guiding and assisting along the way. Not a traditional coach, her clients have achieved amazing results such as reaching a three to five year career goal in less than two years, turned failing businesses into thriving ones, running marathons, becoming Iron Men, as well as improving their relationships and living more balanced lives.
 Judy Peebles
International Speaker, Trainer, Business Strategist & Coach
Creator of The Journaling Jenius™, Journaling Jems™ and The Knowledge Series™
TheKnowledgeSeries.com
408-859-7465
Have questions about TKS Group Coaching Sept - Dec 2015 - Tuesdays - 12 noon or 6:45 pm PT?
Contact Judy Peebles
When & Where

Online event live from San Jose, CA

San Jose, CA


Tuesday, September 29, 2015 at 12:00 PM

-

Tuesday, December 22, 2015 at 7:45 PM (PDT)
Add to my calendar
TKS Group Coaching Sept - Dec 2015 - Tuesdays - 12 noon or 6:45 pm PT