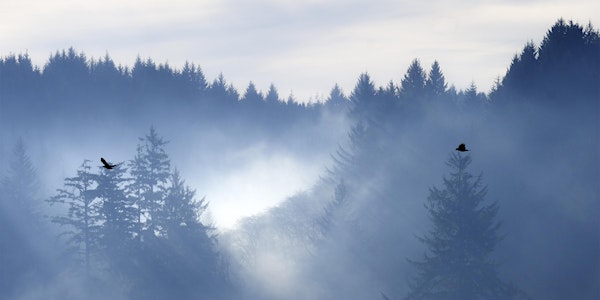 TKO Annual Board Recruitment Open House
Join us for a Virtual Open House, inviting all those interested in joining TKO's Board in 2023!
About this event
TKO seeks volunteers to be our thought leaders & strategic visionaries, joining our Board of Directors to help guide our organization in the many ways we hope to protect & enhance Oregon's hiking experience. We are eager to expand our representation geographically & an ideal candidate will have lived experiences working with & representing diverse races, ages, genders, sexual orientations, abilities, & economic backgrounds.
Along with registering for this open house, go ahead & submit an interest form at our website - www.trailkeepersoforegon.org/about-us. There you will also find more details about TKO & becoming a Board member. One of our current TKO Board members will reach out to start a conversation with you about this type of volunteer service!
Timeline:
August 8th thru September 20th – Inquiries & TKO Board applications submitted on a rolling basis
August 31st – TKO Board Recruitment Open House, Zoom event for interested folks to learn more
September 21st – Applicants are invited to attend a portion of a quarterly TKO Board meeting
September-October 2021 – TKO Board recruitment team reviews applications, schedules 1-on-1 discussions & a full Board vote is held before the end of October
November 16th – Incoming 2023 Board members are invited as non voting guests to our last meeting of the year
TKO Priorities for Board Candidates (1 or more of the following):
Lived experiences & competencies in diverse, equitable & inclusive growth
Geographic representation from the Oregon Coast, Willamette Valley & Central Oregon
Specific nonprofit governance, financial management & development experience, scaling up from a start up to a sustainable organization - transferable skills in business development and scalable growth apply
Website design development expertise, specifically for advising on the future of improvements to www.trailkeepersoforegon.org & www.oregonhikers.org
Skills/expertise outside our priorities? Don't hesitate to apply & share your interest.
Have a passion for TKO's mission, vision & values, but not sure you qualify? Some folks are less likely to apply for roles such as this unless they believe they meet every qualification listed in a position description. TKO values lived experience and we are dedicated to embracing diversity. If this role sounds exciting to you, we want to hear from you!
LAND ACKNOWLEDGEMENT: TKO recognizes that the trails we provide service on across Oregon travel through the traditional lands of many Indigenous tribes. In every corner of what we now call Oregon, these people were forced to cede their land, their home, to the US government at various times from 1853 – 1871. We are privileged to be here today & express gratitude to the descendants of these tribes for being the original stewards of this land.
EQUITY & INCLUSION: TKO seeks to make Oregon's trails a place where people can go to connect with nature & one another. Not everyone feels safe & welcome in the outdoors due to racism, bias & hate. We commit to being part of the solution to change that. Conduct, speech, or expressions that target individuals or groups will not be tolerated by TKO, regardless of whether they are based on age, citizenship, disability, ethnicity, gender identity/expression, geographic origin, language, marital status, nationality, race, religion, sexual orientation, or socioeconomic status.
PERSONAL SAFETY: Your physical & emotional safety is our number one priority. If a person's actions or comments make you feel uncomfortable/unsafe – interrupt directly, tell a TKO leader &/or complete a post-event survey.