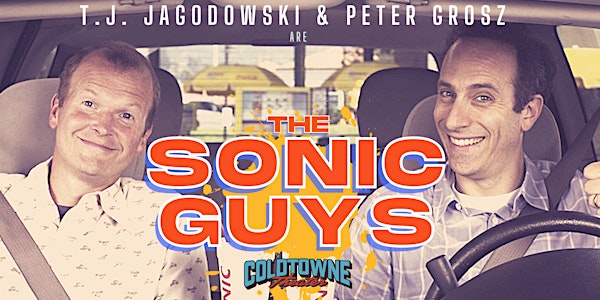 T.J. & Pete: The Sonic Guys
SPECIAL EVENT / IMPROV / FREE PARKING
When and where
Location
ColdTowne Theater 1700 East 2nd Street Austin, TX 78702
Refund Policy
Contact the organizer to request a refund.
About this event
You know Peter Grosz from Veep, The President Show and even Wait Wait Don't Tell Me. You know T.J. Jagodowski from the quintessential improv-comedy documentary, Trust Us, This is All Made Up with David Pasquesi.
Most Americans recognize them both from the hilarious Sonic drive-in ads that ran from 2002 - 2020.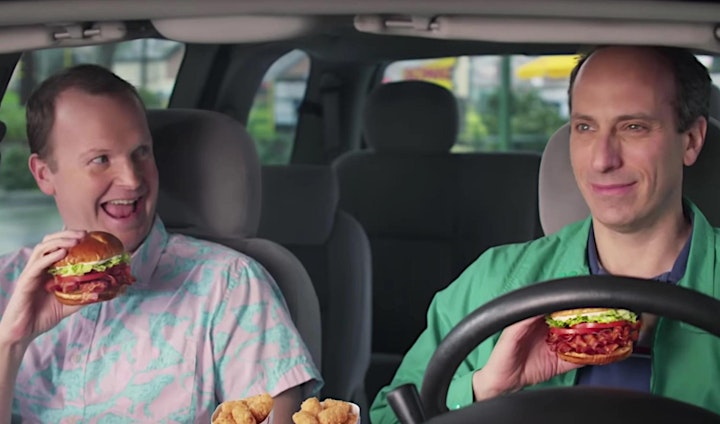 T.J. & Pete made dozens of charming, off-the-cuff spots that made us laugh and always left you hungry for more. Well, here it is! The Sonic Guys are back together at ColdTowne Theater for one weekend only! These improv comedy giants will be featured headliners as well as guests for a handful of shows AND will teach their individual intimate improv workshops. (Tater tots not included)
Shows:
The Sonic Guys reunion shows Friday and Saturday December 16-17 at 8:30
Opening on Friday: The WTA (Will Cleveland & Tauri Laws-Phillips)
Opening on Saturday: The Frank Mills Reunion Show!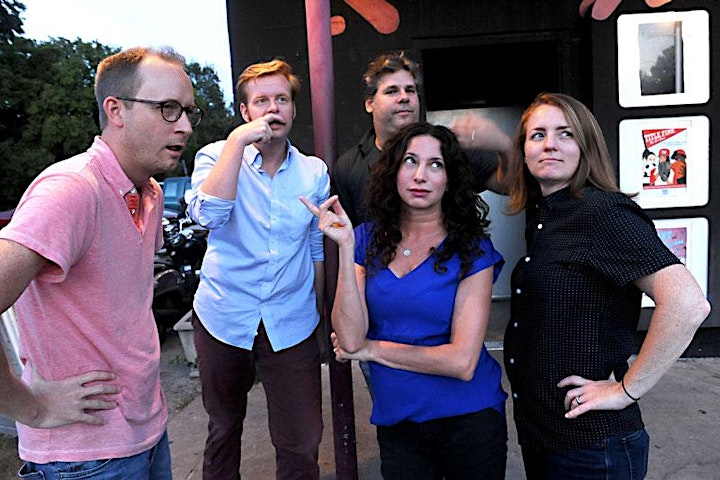 Peter Grosz headlines Friday at 10pm featuring local stand up comedians Friday December 16 at 10pm. (TIX)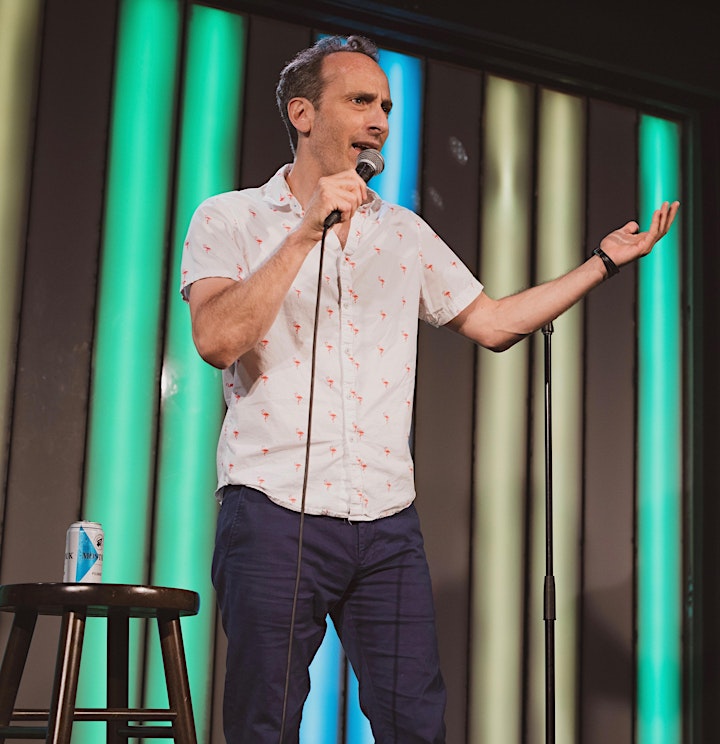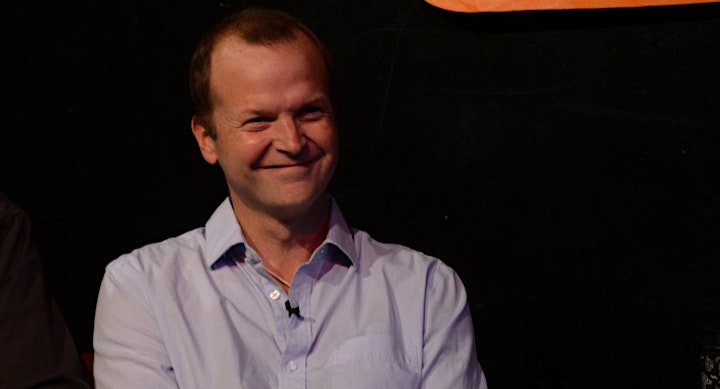 This workshop is best described as an exploration of some simple decisions we can make to improve our two person scene play. Choosing honesty, reality, and emotional points of view might give you everything you need to pull off interesting and impactful scenes.
TJ JAGADOWSKI has been an improviser in Chicago for almost 30 years. He has played taught or directed at The Second City, IO and The Annoyance theaters there. Along with his partner, David Pasquesi, he has toured parts of the US and Europe as TJ and Dave. Along with his other partner, Peter Grosz, they made a bunch of commercials for Sonic.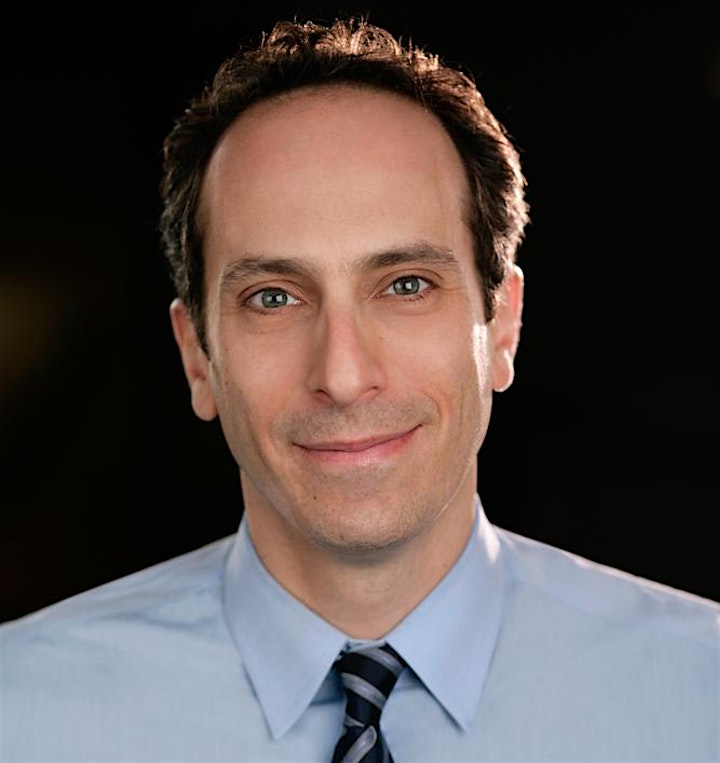 This workshop is for performers who are looking to shake up the format of their shows by finding unique and exciting ways to transform from scene to scene. Peter Grosz was a founding member of the experimental improv groups JTS Brown, 4 Square, and 2 Square, in which the improvisers avoided traditional "sweep" edits in favor of using repeated bits of dialogue, physical activities or abstract concepts to seamlessly propel the show into the next scene. In this workshop you'll work on how to play grounded but edit creatively. You'll learn to get out of your head, act first and then make it work. And most importantly how to make someone else's risky move into something brilliant through unconditional support. Members of the same team are encouraged to take this workshop together but even if you're the only person from your group who can make it, you'll be able to take the concepts we work on back to your team and give your group mind an energy boost.
Peter Grosz has been teaching improvisation and writing at various theaters across America for the last 20 years: iO Chicago, The Second City Chicago, Second City Los Angeles, The Magnet Theater, The Annoyance Theater and The Revival. He was a founding member of the experimental improv groups JTS Brown and Four Square and has been lucky enough to work for TV shows where he's won two Emmys, three WGA awards and a Peabody.
COVID SAFETY
Austin-Travis County's COVID-19 Community Level is currently LOW. Necessary Precautions are subject to change depending on Austin's current community Level at the time of show.
LOW: Masking is optional
MEDIUM: Masking inside is encouraged and highly appreciated for audience members and staff but optional for performers. Quality face masks are available at the box office, however mandatory masking is NOT enforced.
HIGH: Masking inside is mandatory for audience and staff. Proof of vaccination or a negative test is required for entry. Shows could be postponed or cancelled.