TITUS' FATHERS DAY CHALLENGE

Saturday, May 31, 2014 from 9:30 AM to 12:30 PM (EDT)
Event Details
DO YOU STILL HAVE WHAT IT TAKES?
WHEN:
Saturday ::: May 31st
Time of races are subject to BattleFrog Race Series.  See race schedule here: http://battlefrogseries.com/atlanta/
***ENTER PROMO CODE "SEAL01NYO" FOR $10 OFF RACE FEE***
WHERE:
Georgia International Horse Park
1996 Centennial Olympic Parkway
Conyers, GA  30013
WHAT:
See if you still have what it takes as you take the Battle Frog Race head on with your son or daughter as part of Team TITUS Atlanta!  BattleFrog racers and spectators will experience the exhilaration of being part of the action during a dramatic SEAL team operation! Each BattleFrog event will feature a thrilling live action SEAL demonstration, including a helicopter extraction. Find your inner motivation and steel yourself as "Black Ops" helos race above you ready to insert their deadly cargo. Through a hail of gunfire, the concussive blast of IEDs and the fog of war, real life SEALs will emerge from their "bird" to engage an enemy right before your eyes. Through the use of overwhelming firepower, cutting edge tactics straight from the battlefield and our multi-purpose canine, the SEALs will sweep through the target and hand down the swift justice that has defined the Teams. As you prepare yourself for one of the greatest tests of your life, you will be allowed to catch a small glimpse into the operations of men who take this stand every day. Although SEAL missions, tactics, and techniques are classified, your enlistment into the race of your life has granted you the clearance necessary to witness an example of what SEALs do!
WHO SHOULD ATTEND:
Once a year we get to honor those special men in our lives we call fathers. We invite any willing father son or daughter team heroic enough to take on the Battle Frog Race as a TITUS Team Member. Space will be limited to the first 10 dads plus their team.
WHO WILL BENEFIT:
To become a TITUS Team member is FREE.  Upon race registration enter the promo code "SEAL01NYO" to recieve $10 off your race fee.  BattleFrog will also donate $10 to the Titus Foundation under this promo code.

  MISSION:
To support the education, development, and physical well-being of "at risk" and under-privileged children by affording them the opportunity to develop as individuals and athletes.
Find out more about the Titus Foundation here by visiting: www.thetitusfoundation.org
Upon becoming a TITUS Team member, you will have to register for the Battle Frog race at battlefrogseries.com. A portion of the proceeds go towards the Battle Frog Charities which include: Navy Seal Foundation, Navy Seal Trident House, & the Navy Seal Museum.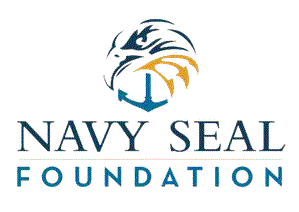 To read more: http://battlefrogseries.com/charities/
Race registration: http://battlefrogseries.com/atlanta/
DO YOU HAVE WHAT IT TAKES? FIND OUT...
When & Where

Georgia International Horse Park
1996 Centennial Olympic Parkway
Conyers, GA 30013


Saturday, May 31, 2014 from 9:30 AM to 12:30 PM (EDT)
Add to my calendar
Organizer
850-566-2247
Titus Sports Academy - Atlanta
Buckhead - Chastain Park - NYO
Titussports.com