About this Event
An Obelisk is the sixth album from Titus Andronicus, which finds the noted rock band under the stewardship of producer and legendary rocker Bob Mould (Hüsker Dü, Sugar, et al.). This trans-generational meeting of the minds has yielded the most immediate, intense, and unadorned Titus Andronicus record to date. Clocking in at a brisk 38 minutes and change, it is also the shortest. Recorded over six breathless days at Steve Albini's world-renowned Electrical Audio studio in Chicago, An Obelisk presents the sound of Titus Andronicus, rock band, at its most irreducible, as monolithic as the album's titular monument.
Curious listeners old and new can take their first careful steps into the shadow of An Obelisk today with the newly unleashed lyric video for lead single "(I Blame) Society." Directed by longtime collaborator Ray Concepcion, this video brings to life some of the most unsparing verses yet to drip from the poison pen of singer-songwriter Patrick Stickles, leaving just enough room to showcase the majesty of two of America's most notable obelisks, Cleopatra's Needle in New York City and the District of Columbia's Washington Monument.
An Obelisk functions as a kind of companion piece to last year's A Productive Cough. Taken together, these two records present a panoramic view of Titus Andronicus' musical interests. If A Productive Cough left listeners wondering what happened to all the fast songs, An Obelisk offers an answer—they are here. Whereas A Productive Cough was slathered with every available bell and whistle, very much a product of the studio and a demonstration of its capacity for "magic," An Obelisk is built for the stage, the most faithful and true reflection of the Titus Andronicus live sound yet put to tape.
Thusly, An Obelisk has all the trappings of a classic punk album, though, to hear Stickles tell it, it is moreso an album about punk. "The ideology of 'punk' supports the elevation of our own interior authority and the degradation of exterior authority, which we recognize to be arbitrary, a tool by which the many are subjugated under the few," Stickles explains, growing noticeably short of breath. "While the common 'punk rocker' will take this as license to piss on the street and generally pursue a lifestyle of nihilistic hedonism, the true 'punk' will recognize the price of this freedom. An Obelisk tells the story of one particular individual, someone maybe a lot like you but certainly a lot like me, scouring linty pockets, trying to pay that bill."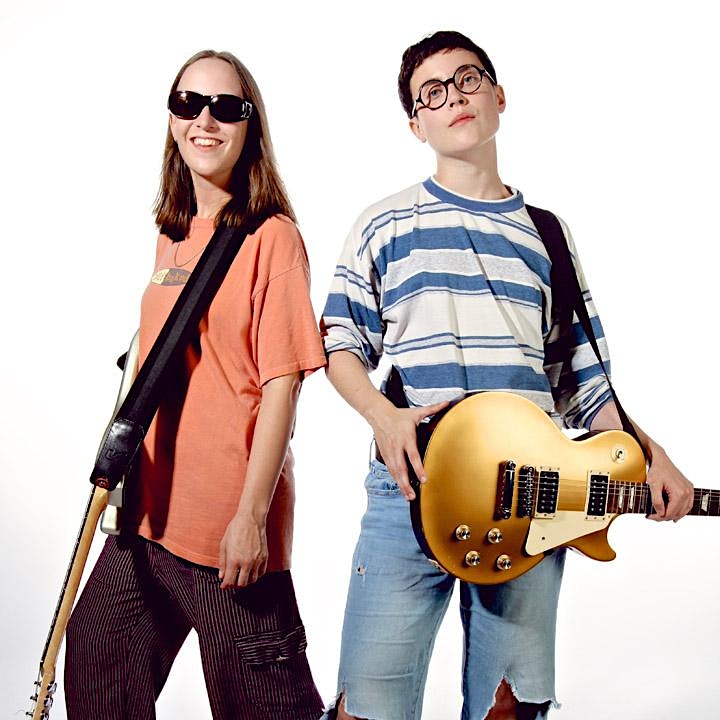 Partner is funny, but not a joke. Gay, but not for each other.
Partner is the "mature" effort of two best friends named Josée Caron and Lucy Niles. Borne of their fortuitous friendship, Partner confidently harnesses the infinite power of Rock to explore a variety of niche yet strangely universal themes.
The two met while attending Mount Allison University in small town Sackville, New Brunswick, on Canada's East Coast.
The duo played in numerous Sackville bands together over their University years. Around mid 2014 the idea of Partner came to fruition.
Influenced by acts as varied as Tegan and Sara, Melissa Etheridge, Ween, kd lang, and Aerosmith, Partner delivers a refreshing and vital twist on a classic, prompting you to re-think what you thought was possible in Rock.
They released their debut album In Search of Lost Time on September 08, 2017. The album made NPR's All Songs Considered, Stereogum, Noisey, Exclaim, CBC Music, Indie 88 and many more best of 2017 lists. The album was shortlisted for the Polaris Prize, and Partner were the recipients of the SOCAN songwriting prize for their song "Play the Field."
Despite the success of ISOLT, Partner is committed to exploring and breaking down the limits of their minds in the name of Rock. Saturday the 14th represents the first steps towards a bold new future: the listener will find the band questioning the rules and questioning themselves, and, if they listen closely, a few tantalizing hints for what lies in store next.
Performers
Date and Time
Location
Refund Policy