Description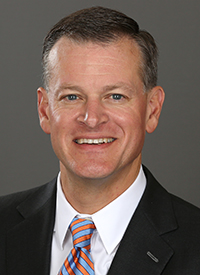 Join your TItletown Gator Club as we host Titletown Talks with UF Athletic Director Scott Stricklin.
With more than 20 years in the Southeastern conference, most recently as AD at his alma mater, Mississippi State, Stricklin steps into Jeremy Foley's shoes becoming our 14th athletic director. Now that he is settled in to his new role, Scott will be on hand to talk about Gator programs, facilities and more.
Remember, if you are a member of the UF Alumni Association and live in Alachua County, you are also automatically a member of Titletown Gator Club!
This event is free to members and $10 for non-members. To join the UF Alumni Association and the Titletown Gator Club now, visit www.titletowngc.com.
Doors open at 6:30 PM. .
Seating is limited. Please RSVP now.