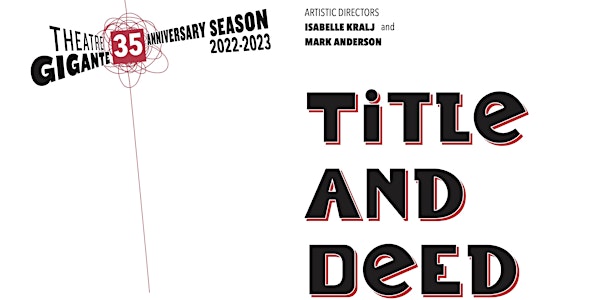 TITLE AND DEED by Will Eno
TITLE AND DEED by Will Eno
When and where
Location
Kenilworth 508 Theatre 1925 E Kenilworth Place Milwaukee, WI 53211
Refund Policy
Contact the organizer to request a refund.
Eventbrite's fee is nonrefundable.
About this event
TITLE and DEED
a monologue for a slightly foreign man
by Will Eno
Directed by Isabelle Kralj
Performed by Michael Stebbins
Lighting design by Colin Gawronski
November 18 @ 7:30PM
November 19 @ 5:30PM
November 26 @ 5:30PM (pay-what-you-can click HERE)
November 27 @ 2PM (post-performance talkback)
December 2 @ 7:30PM
December 3 @ 5:30PM
Running time of show, approximately 60 minutes.
NOTE: tickets are also available at the door.
Kenilworth 508 Theatre
1925 East Kenilworth Pl. 5th floor
On Milwaukee's East Side.
Get your tickets now! Seating is limited!
For information on the pay-what-you-can tickets for November 26th, click here
TITLE AND DEED is a stunning monologue and a haunting, and often fiercely funny, meditation on life as a state of permanent exile. Written by awarded American playwright Will Eno, whom the New York Times referred to as "a Samuel Beckett for the Jon Stewart generation," the monologue is poetic stage mastery of the hilarious mundane, delivered by a man known to the audience only as "Man." The underlying message "Man" delivers to us in carefully sculpted lyricism is: enjoy the nothingness while you can. Here, actor Michael Stebbins, who makes his debut as "Man" in Theatre Gigante's production, will prove that it is not man who proves unreliable, but life itself.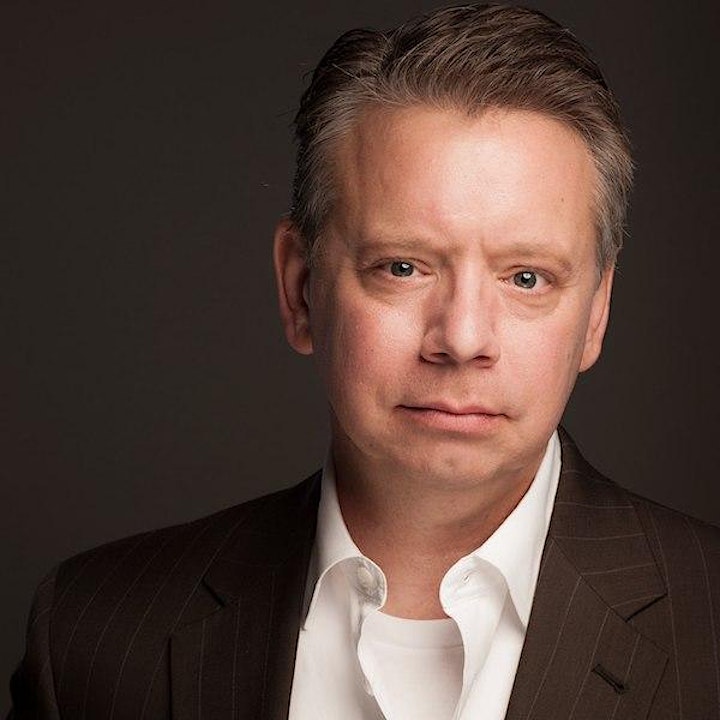 Michael Stebbins
photo by Clint Brandhagen
An important collaborator and friend to Theatre Gigante, MICHAEL STEBBINS is President of Theatre Gigante's Board of Directors, and a longtime performer on the Gigante stage. He has been seen in many Gigante productions, among them: I AM MY OWN WIFE, WOYZECK, MY DEAR OTHELLO, QUORUM, and BEAUTIFUL AND POINTLESS. In addition, he has appeared on stages across the country, from NYC's The Public Theatre/NYSF and the Mint Theatre Company, to California's Berkeley Repertory Theatre, and many states in between. In Wisconsin, performing credits include Door Shakespeare, Milwaukee Chamber Theatre, Optimist Theatre (aka Milwaukee's Shakespeare in the Park), Skylight Music Theatre, and Peninsula Players. Michael is an established director and most recently directed productions in the Midwest for Door Shakespeare, Third Avenue Playworks, Rochester Civic Theatre, among others. He is the former Artistic Director of Door Shakespeare, and before that, producing artistic director of Rep Stage, a regional theatre in Maryland, where he championed works by up-and-coming playwrights, and embraced theatrical gems of old. Michael received his BFA/MFA from University of Wisconsin-Milwaukee's Professional Theatre Training Program. He is the recipient of a Helen Hayes Tribute Award for his work in the DC/MD/VA region and is a proud member of Actors' Equity Association.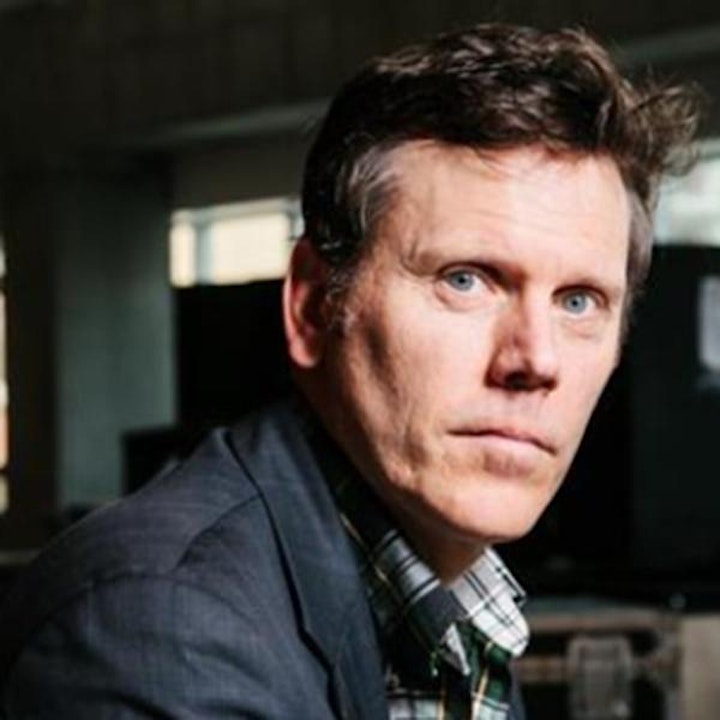 Edward Albee about Will Eno: "He strikes me as being the real thing, a real playwright. He takes every chance. Will keeps his voice his own: he has an awareness of the human condition I wish more people his age had."
WILL ENO is a Residency Five Fellow at the Signature Theatre in New York, which presented Title and Deed in 2012, and The Open House, in 2014. Following an acclaimed run at Yale Repertory Theatre, his play The Realistic Joneses was on Broadway in 2014, directed by Sam Gold and staring Toni Collette, Michael C. Hall, Tracy Letts, and Marisa Tomei. The Realistic Joneses won a Drama Desk Award, was named USA Today's "Best Play on Broadway," topped the The Guardian's 2014 list of American plays, and was included in The N.Y. Times' "Best Theatre of 2014." The Open House won the 2014 Obie Award, the Lortel Award for Outstanding Play, and a Drama Desk Award, and was included in both the Time Out New York and Time Magazine Top 10 Plays of the Year. Title and Deed was on The N.Y. Times and The New Yorker magazine's Top Ten Plays of 2012. His play Gnit, a loving but aggressive adaptation of Peer Gynt, premiered at the Actor's Theatre of Louisville in 2013. Middletown, winner of the Horton Foote Award, premiered at the Vineyard Theatre and subsequently at Steppenwolf Theater and many other American Theaters and universities. His internationally heralded play Thom Pain (based on nothing) was a finalist for the 2005 Pulitzer Prize and has been translated into more than a dozen languages. He was recently awarded the PEN/Laura Pels International Foundation Award. His plays are published by Samuel French, TCG, Dramatists Play Service, and playscripts, in the U.S., and Oberon Books in London.
TITLE AND DEED premiered in Ireland in 2011, and made its American premiere Off-Broadway at the Signature Theatre Company in March 2012.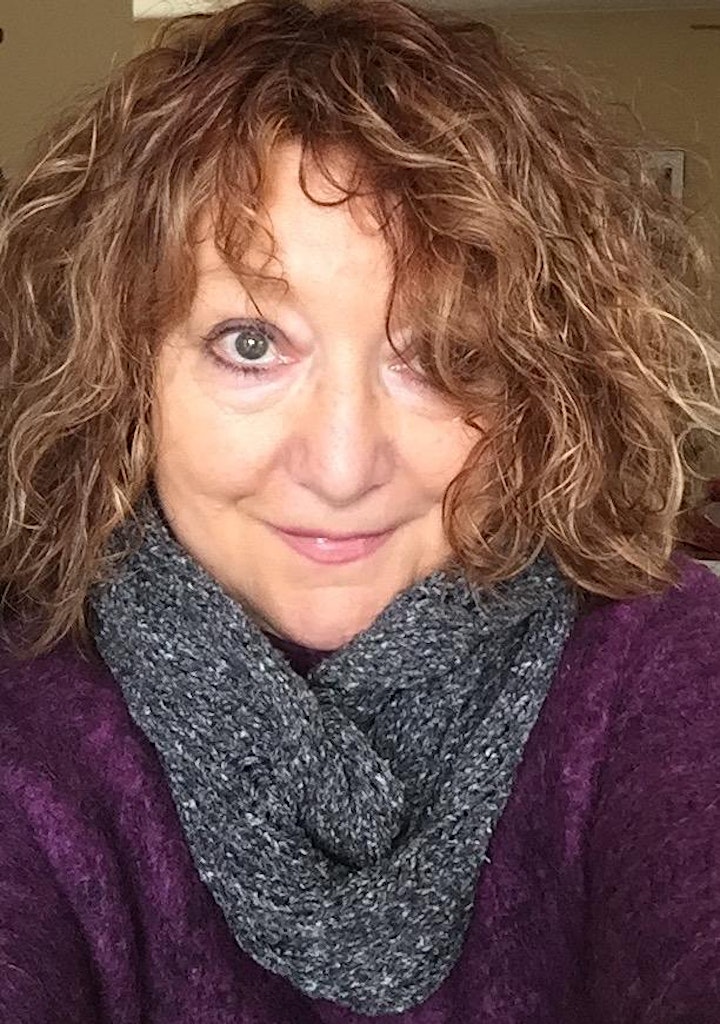 ISABELLE KRALJ is the Founder and joint Artistic Director of Theatre Gigante, and works as an auteur, director, choreographer, and performer. Besides Gigante, she has directed and/or choreographed for, Milwaukee Symphony Orchestra, First Stage Milwaukee, Milwaukee Repertory Theater, Florentine Opera, DBUS (Ballet Assn. of Slovenia) and Door Shakespeare, among others. Abroad, where she was a member of the Slovenian National Theatre Ballet, she has performed in Slovenia, Italy, Croatia, Austria, and Germany. Kralj has an MFA in Dance, and she has been on the faculty of University of Wisconsin-Milwaukee, Alverno College, and University School of Milwaukee, where she created and implemented a dance program. Kralj received a New Choreography Award from the Wisconsin Arts Board, and the award of High Artistic Achievement from UWM's Slovenian Arts Council, and grants from the US State Department, U.S. Embassy in Slovenia, and the Slovenian Ministry of Culture. Some of Kralj's most critically acclaimed work includes A SOLDIER'S TALE, METAMORPHOSIS, ENEMY OF THE PEOPLE, and A COSMIC FAIRY TALE A DAY KEEPS THE DOCTOR AWAY. She has written/created over eighty works, many of them in collaboration with Mark Anderson, who also happens to be her life's collaborator.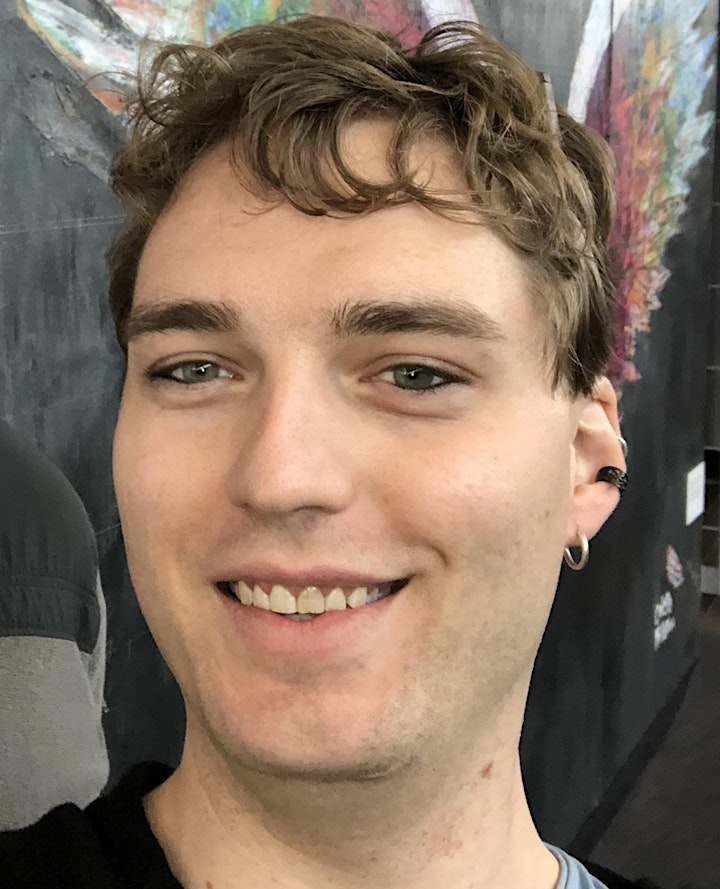 COLIN GAWRONSKI is a lighting designer and theatrical technician native to Milwaukee who has worked extensively with Danceworks, Inc, Milwaukee Chamber Theatre, and Black Arts MKE/Bronzeville. They have worked with other local companies such as Renaissance Theaterworks, Milwaukee Opera Theatre, UWM Dance, Next Act, Wildspace, PrideFest Milwaukee, Bard and Bourbon, Gina Laurenzi Dance Project, and In Tandem Theatre. Colin has also worked with the Sacramento Music Circus, the Pennsylvania Shakespeare Festival and with the Indianapolis and Chicago Fringe Festivals.
Now in its 35th year, THEATRE GIGANTE enlivens the local performance scene with its unique style of theatre. Gigante brings original, eclectic, and unique theatre to the stage and has a strong history of dynamic collaborations with locally, nationally, and internationally known musicians, visual artists, composers, and performers. Besides Milwaukee, it has appeared in Chicago, NYC, Boston, North Carolina, Iowa, Michigan, and Slovenia, EU. The theatre of big ideas, critically acclaimed Theatre Gigante is exciting, challenging, and fresh. Artistic Directors Isabelle Kralj and Mark Anderson are first and foremost storytellers, and they use their eclectic backgrounds to bring many styles and genres to their finished products. Their work has an innovative signature style, combining and seamlessly flowing back and forth between text, dialogue, movement, dance, music, and, at times, video. Apart, and together, they have created over 80 theater pieces.
"Title and Deed" is presented by arrangement with Concord Theatricals on behalf of Samuel French, Inc. www.concordtheatricals.com