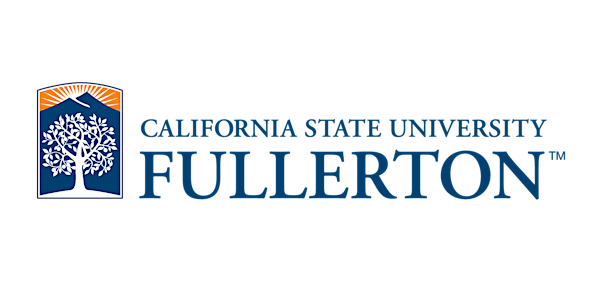 Titan Fast Pitch Competition
When and where
Location
California State University Fullerton 800 North State College Boulevard Titan Student Union, Pavilion A,B, and C Fullerton, CA 92831
Description
PITCH YOUR STARTUP IDEA. WIN SCHOLARSHIPS. GET FUNDING.
Student-Entrepreneurs: It's time for you to crush it!
Clear your calendar - It's going down! The Titan Fast Pitch Competition kicks off Saturday October 29th, 2016 at 1pm and you're invited! Come compete with or watch the most innovative student-entrepreneurs vie for a spot on the winner's podium, and their share of scholarships. All finalists are chosen in real time.
There are two tracks: one for high school students and another open to all university/college/JC students, not just CSUF students. Competitors better be ready to pitch their concept because they will get multiple chances to pitch their concepts to our elite panel of judges. This first round robin will feature dozens of judges that allows all competitors to give their 60 second pitches multiple times. Don't know how to make a pitch? Watch our video here.
Scores from the first free-for-all round will be tabulated on the spot with the best moving on. Students that survive this free-for-all will have to endure the Lightning Round: an accelerated Q/A panel, administered by Distinguished Judges. (Don't worry, there is a link to the Lightning Round questions below.)
After all questions have been asked and pitches made our judges will determine who the winners will be. Winners will receive scholarships and exposure for their ideas and themselves.
Do you have what it takes?
Full Titan FastPitch Rules: Click Here

Full Lighting Round Question Bank: Click Here

If you are a minor, please print out this release form, sign it yourself and have a parent or guardian sign it, and bring it with you on the day of the competition. (If you are coming with your class on a bus, make sure that your teacher gets your signed form before you get on the bus.)
#TitanFastPitch
---
University Track - Winner Scholarships

1st Place: $1,500
2nd Place: $1,000
3rd Place: $500
4th Place: $250
High Schol Track - Winner Scholarships

1st Place: $400

2nd Place: $300
3rd Place: $200
4th Place: $100
---
Lightning Round Judges
Dan Black
Michael Sawitz
Bill Taormina
David Morris
Karl Freels
Alicia Lopez
---
Sponsors
Dan Black Family Trust
CSUF Center for Entrepreneurship
CSUF Center for Economic Education
---
Schedule
12:30pm
Registration

Registration starts at this time. Come early to network with other innovative people!
1:00pm
Introduction
Director for the Center for Entrepreneurship, John Bradley Jackson; Director for the Center for Economic Education, Radha Bhattacharya; and founder of the National Startup League, Will Taormina introduce the 2016 Titan Fast Pitch Competition.
1:30pm
Bullpen Round
Competitors get the opportunity to make their 60 second pitches to as many of the Titan Fast Pitch judges.
2:30pm
Intermission
Opportunity Drawings!
Entertainment!
Networking!
3:00pm
Lightning Round
The top university and high school competitors compete in the final round to determine who is the best pitcher!
3:30pm
Judges Deliberate & Attendees Celebrate!
While the judges make the hard choices about who the ultimate winners are, competitors and all attendees celebrate another successful Titan Fast Pitch with more OPPORTUNITY DRAWINGS, ENTERTAINMENT, and NETWORKING!
3:50pm
Winners Announced
The judges have made their decisions. Who will win? This is the time to find out!
4:00pm
Titan Fast Pitch Closes
The 2016 Titan Fast Pitch officially comes to an end with a few words from our hosts but you can stick around for a while to mingle with all of your new friends!
---
#CSUFEntrepreneur #CSUFStartup
Sign up for the CSUF Startup Newsletter to keep up-to-date on all the events, news, and everything else we do: http://bit.ly/CSUFStartupSignup
For more details on CSUF Entrepreneurship: http://bit.ly/CSUFEntrepreneurship
For more details on how we help people become entrepreneurs: http://bit.ly/csufstartup
Attend one of our entrepreneur events or sign up for a free mentoring session: http://bit.ly/CSUFEntrepreneurEvents
---
Rules are subject to change without notice.