Description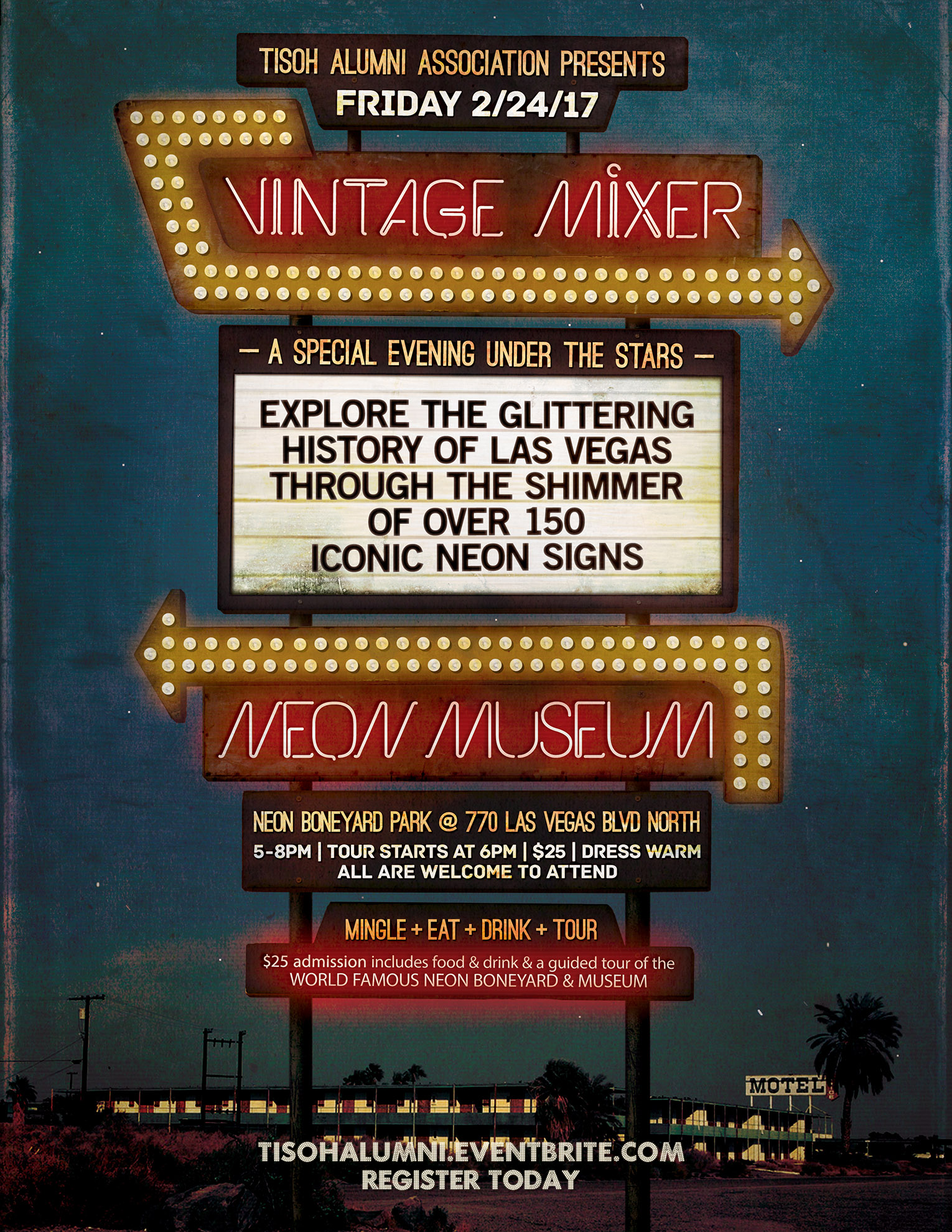 What: TISOH Vintage Mixer (presented by the TISOH Alumni Association)
Who: Open to the public / All are welcome to attend including TISOH alums, students, instructors, administrators, friends, and industry guests
When: 5:00pm to 8:00pm, Friday, February 24, 2017
Tour starts at 6:00pm!
Where: Boneyard Park @ Neon Museum
Address: 770 Las Vegas Boulevard North, Las Vegas, NV 89109

Admission: $25 includes food & drink & guided tour of the WORLD FAMOUS NEON BONEYARD & MUSEUM.
Dress: Comfy Chic

Explore the glittering history of Las Vegas through the shimmer of over 150 iconic neon signs. Come mingle, eat, drink, and tour with the TISOH Alumni Association!