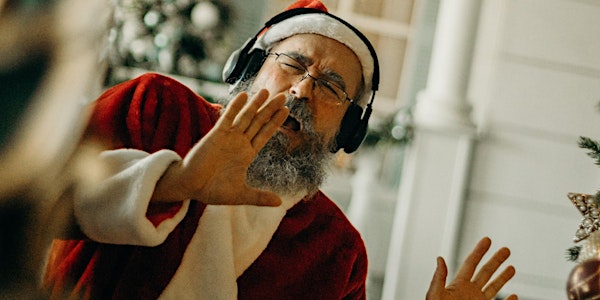 'TIS THE SEASON for FRAUDS (ONLINE Class)
This class discusses seasonal fraud trends for 2020! Includes COVID-19 fraud, PPP Loan fraud, and MANY others. Stay up-to-date!
About this event
TOPIC:
This class discusses seasonal fraud trends for 2020. The COVID-19 pandemic has inundated investigative units with different types of fraud cases leaving investigators overwhelmed. These frauds cases will certainly add to an investigators already large case load.
This class will help with case management and techniques to investigate these new types of cases and some common fraud trends that hit during the holiday season.
CLASS OBJECTIVES:
1. Discuss some case management techniques.
a. Case load
b. Multitasking
2. Seasonal fraud trends
a. Credit Card Frauds
b. Retail Theft Rings
c. Coupon Fraud
d. Check Fraud
3. COVID-19 Fraud Trends
A. Scam calls
B. Unemployment frauds
a. Department of Economic Opportunity
b. Bank of First Deposit
c. Different States
d. What is the difference between unemployment and unemployment insurance?
C. Small Business Administration Fraud
a. OIG SBA
b. Secret Service
c. Bank of Frist Deposit
d. SunBiz
D. Paycheck Protection Program Fraud
a. PPP
b. SunBiz
c. Department of State
TARGET AUDIENCE: All members of the criminal justice community (sworn or non-sworn). This fraud class is for fraud investigators, investigators, and law enforcement officers.
INSTRUCTOR: Sergeant Jacqueline Lee Hearon is supervisor of the Economic Crime Task Force and Fraud Unit of the Brevard County Sheriff's Office. She heads a multi-agency task force and conducts fraud, supervisor, and investigative training classes. Jacqueline Hearon is now a twenty (20) year veteran of the Brevard County Sheriff's Office and has thirty (30) total years of Law Enforcement experience.
Sergeant Hearon graduated from Seminole College Police Academy in 1990, earned an (A.A.) degree in Criminal Justice from Brevard Community College and a (B.S.) degree in Organizational Management from Eastern Florida State College. She instructed for ten (10) years at the Brevard Community College Police Academy, teaching Investigations and Crime Scene. Currently, Sergeant Hearon is a Certified Fraud Examiner (CFE) and is a member of both the IAFCI and ACFE.
DATES & TIMES: Wednesday, November 18, 2020 - 8am until 12noon (EST)
COST: $199.00 per person
PAYMENT OPTIONS:
• Check made payable to:
TRAINING FORCE USA, 3681 Loma Farm Road, Tallahassee, FL 32309
• Purchase Order
• Credit Card payment made online
Cancellations and Substitutions:
• Upon submission of this registration, participants are responsible for payment of this course. Please note that if you do not attend, you are still responsible for payment.
• Substitutions may be made at any time by phone, e-mail or online at the registration site.
QUESTIONS: Phone: 850-251-1223 E-mail: cpichard@trainingforceusa.com