Description
TIPS & TRICKS FOR EMERGING FILMMAKERS AND YOUTH APPLICANTS:
Have you been making quality films that just haven't been funded yet? Is this your first time applying for production funding for a video project? If you're ready to take the next step with your work, we want to help. The Chicago Digital Media Production Fund offers cash grants to local filmmakers at any stage in their film career and to projects in any phase of production, but not just any project can get funded.
Join filmmaker, activist, and Production Fund grantee, Ricardo Gamboa (Brujos, Rights Lab), and Production Fund grants administrator, Sarah Rubin, for a discussion about what youth artists and emerging filmmakers can do to tackle their grant applications and take their film projects to the next level. Stick around because the last half hour will be Q&A, so bring your funding-related questions!
---
PARKING INFORMATION:

Please see the following map for directions to Stage 18 included info on the parking lot. Write Stage 18 on a piece of paper and put in your windshield. If you have any trouble locating us, please call us at 630-296-4630.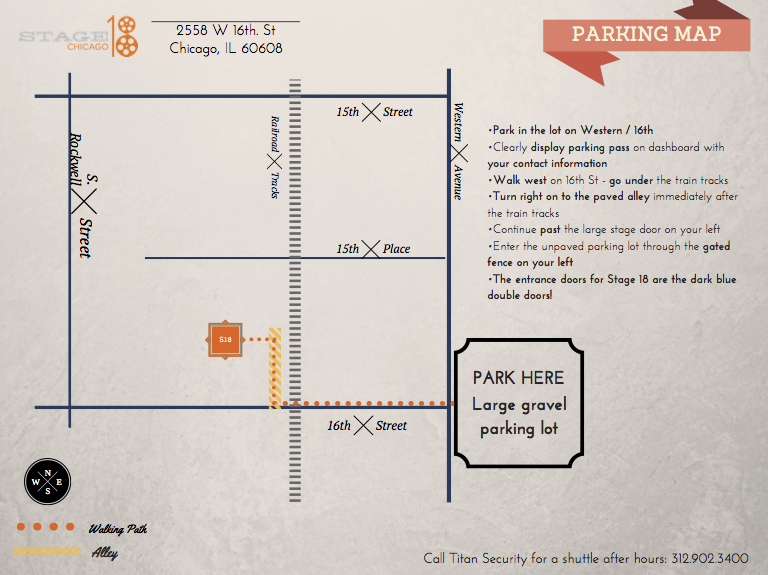 ---
This is the third of four FREE workshops and seminars presented by The Chicago Digital Media Production Fund, which awards cash grants of $500-$20,000 to local filmmakers and media artists whose web-based projects seek to advance social change. DEADLINE: APRIL 9, 2017!