Description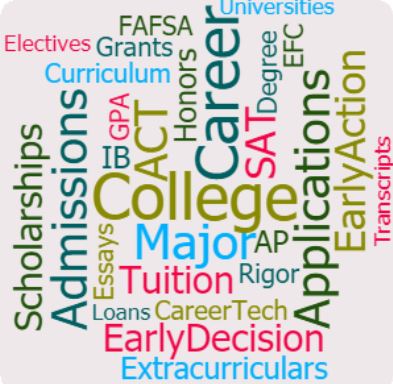 Preparing for college is not the same as it was for us.
You have unanswered questions...so much you don't know.
You need information from a trusted resource and time to ask your questions.
We have the solution to your stress!
Join Beth Probst for an evening discussing all aspects of college preparation at Tips for the College-Bound. Seating is limited.
Who? Perfect for families with 8th-11th graders. We encourage parents and students to attend together.
Here's what a recent attendee said:
"These presentations are AWESOME! I would have spent hours trying to research all that they covered. Plus, it started a great conversation with my daughter on the way home. Thank you, At The Core!!"
-- M.S., Dublin, OH
Our presentation covers a wide range of topics for students AND parents to consider on this journey to college and beyond.
Preparing for the ACT/SAT exams
What students should consider when choosing high school courses
What colleges are looking for in their applicants
The application process
How to choose a major
What families can be doing now to prepare
Things to consider on costs
And so much more!
Families will leave with a ton of information and the feeling of confidence and knowledge they're looking for.