Tips for Stellar Audio with iZotope's RX 6 & New Rules in Film Distribution
Description
Join the Los Angeles Post Production Group for our September 12th meeting featuring these two valuable presentations:

TIPS FOR DELIVERING STELLAR AUDIO WITH RX 6


Each month we are lucky enough to give away a copy of iZotope's RX 6 to one of our meeting attendees. But even though many of our members are familiar with this powerful program, many still have questions and are curious about how to use this vital audio tool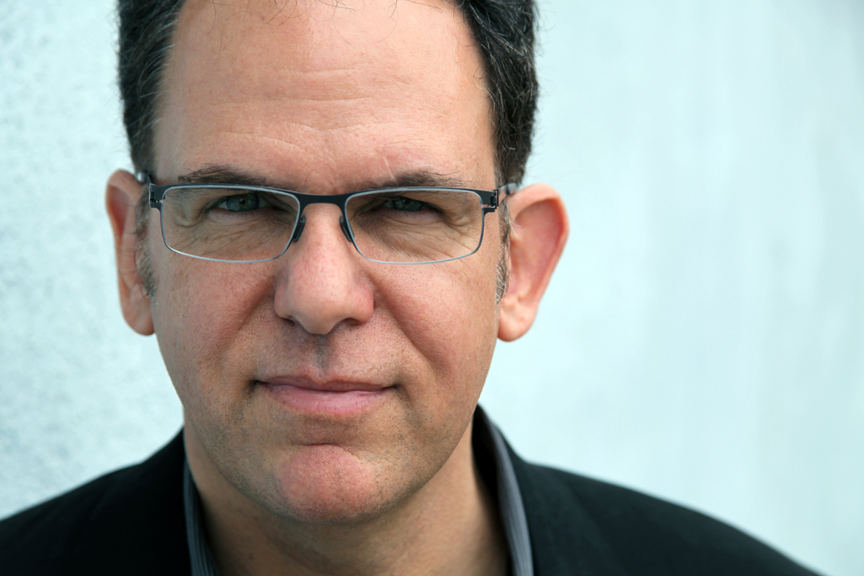 efficiently and effectively.
Join us us as LAPPG founder, author and award winning sound supervisor and re-recording mixer Woody Woodhall, CAS, shows us essential tips for using this game changing software. Woody will discuss its use through his work on one of the recent, award-winning feature films he has sound designed and mixed, LOST FARE, directed by longtime LAPPG member and Hollywood legend Bruce Logan, ASC.
Woodhall will show the restorative power of RX 6 that he employs daily in his post audio work, using some of RX 6's modules that include: Declick, Ambience Match, Spectral Repair, Insight Metering.
This is a great opportunity for you to better understand how this powerful and essential software can help you deliver stellar sound.


+

NEW RULES FOR FILM DISTRIBUTION:
HOW TO MARKET
AND SELL YOUR MOVIE WITHOUT THE MIDDLE-MAN
Finding a traditional distribution deal (that actually pays) is increasingly challenging. What worked in the past, no longer works. In this engaging talk, Jason Brubaker will demystify the modern distribution landscape and provide you with a step-by-step plan so you can promote and distribute your film for maximum profits.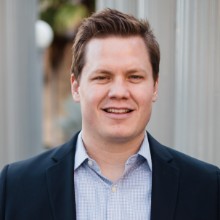 Jason Brubaker is a Los Angeles-based distribution executive. He is focused on helping filmmakers make, market and sell movies more easily by growing a fan base, building buzz, and creating community around each title. Jason is the founder of Filmmaking Stuff, a professional resource for independent filmmakers, and his articles on independent movie marketing and distribution have been featured in Film Slate, The Independent, and Movie Maker Magazine. Jason previously served as the Manager of Film Acquisitions for Chill. And he currently serves as the Vice President of Worldwide Sales for the popular video-on-demand aggregator, Distribber.
***As always there will be plenty of time to network, enjoy some coffee and participate in our great giveaway which includes thousands of dollars of amazing prizes from our generous partners!

$5.00 cash kindly requested at the door will include 1 giveaway ticket.
Location:

Roth Hall
1714 21st Street

Santa Monica, CA 90404
Click for a map here.
***Street parking is available as well as a Crossroads parking lot on 22nd Street. Please click here for a parking map.

---
AUGUST MEETING RECAP - IN CASE YOU MISSED IT
Last month we were lucky enough to have two wonderful presenters and a Demogorgon in the house! Jon Chappell, CEO and Founder of Digital Rebellion showed us the impressive new updates to Kollaborate, the cloud platform for video professionals that ingrates directly with your editing software. Plus, he shared many of his other workflow and maintenance tools including: Pro Media Tools, Post Haste, CinePlay and Pro Maintenance Tools. Then, after our networking break we had Special Effects Makeup Artist KC Mussman of Nocturnal Designz sharing her incredible talent and knowledge of the industry in her presentation "VFX and SFX: The Best of Both Worlds", where she explored how the practical and the digital, work together, to create some incredible creatures. KC was generous enough to giveaway a one of her collector's pieces, a Demogorgon mask inspired from "Stranger Things" made for James Franco for his project, "Making a Scene with James Franco." The lucky winner was Steven Silvers who got to go home with a Halloween costume that he'll get some great use out of for years to come!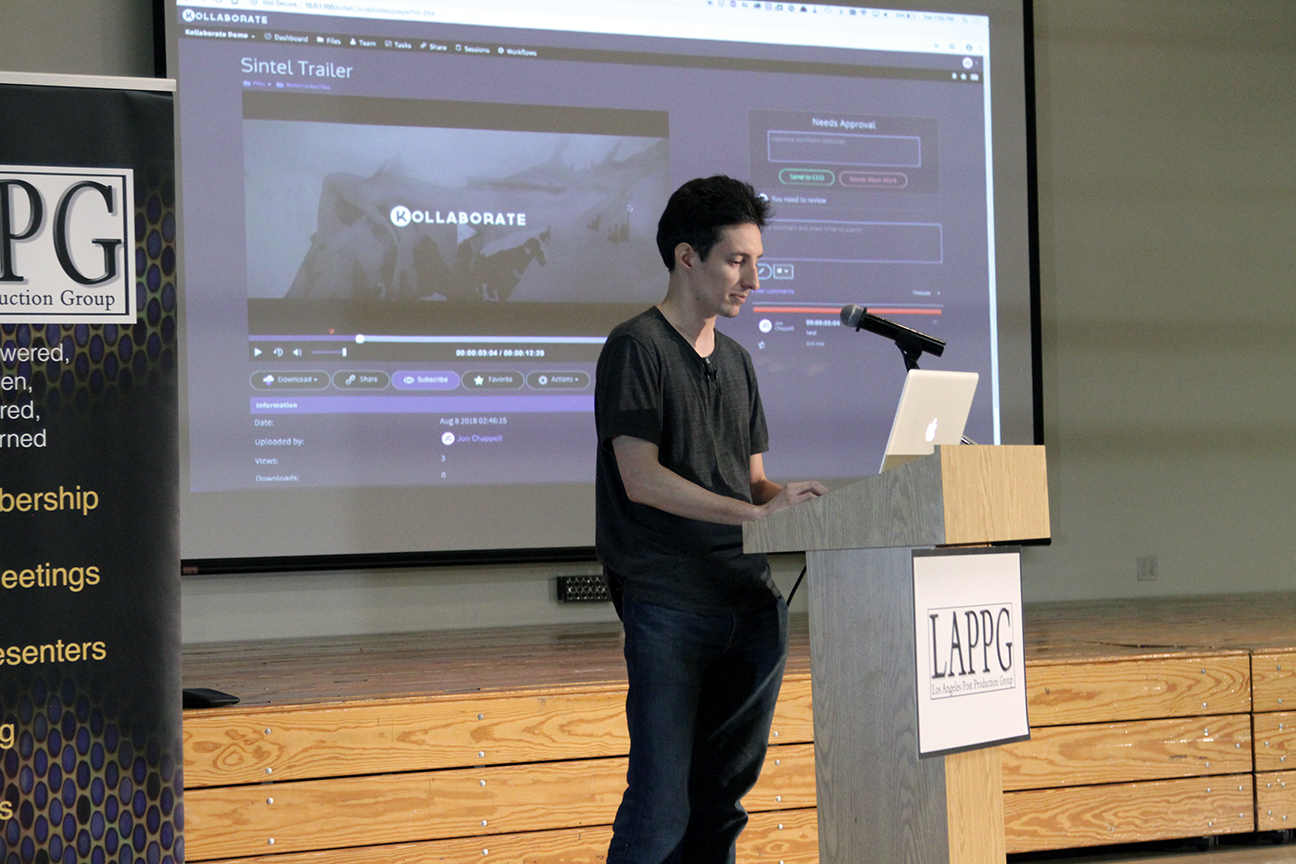 Jon Chappell demoing new features on Kollaborate.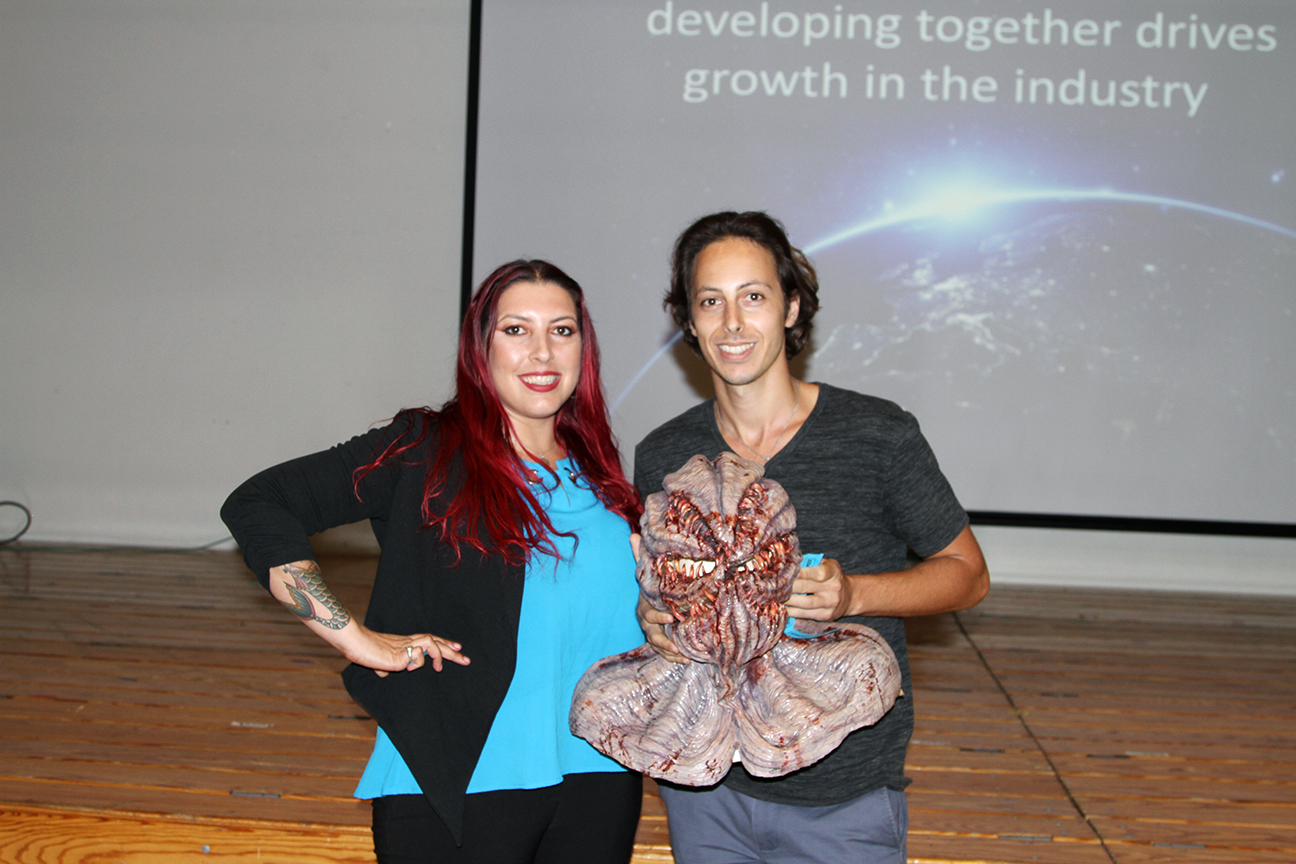 KC Mussman with the Steven Silvers, winner of KC's Demogorgon mask.
---
INTRODUCING A NEW KIND OF STOCK FOOTAGE - VIMEO STOCK
Vimeo has long been home to a community of the most iconic filmmakers in the world. And, as a creator-first platform, they're obsessed with providing the tools that busy creative professionals need to make your videos — exceptionally.

That's why they're thrilled to announce their newest way to empower and support their creative community. It's something you've been asking about for years, and today Vimeo Stock is finally here.

Their new global, royalty-free stock marketplace is the result of countless conversations that they've had with you, their users. For the first time ever they're unlocking content directly from Vimeo's world-renowned storytellers. In fact, the majority of contributors in their launch collection are licensing their footage for the first time, and exclusively on Vimeo. They're also excited to offer industry-leading economics for both stock contributors and buyers.

In other words, their footage collection raises the standard of traditional stock. Rather it's a hand-selected, highly curated assembly of truly stunning footage designed to make your videos even better.

See for yourself: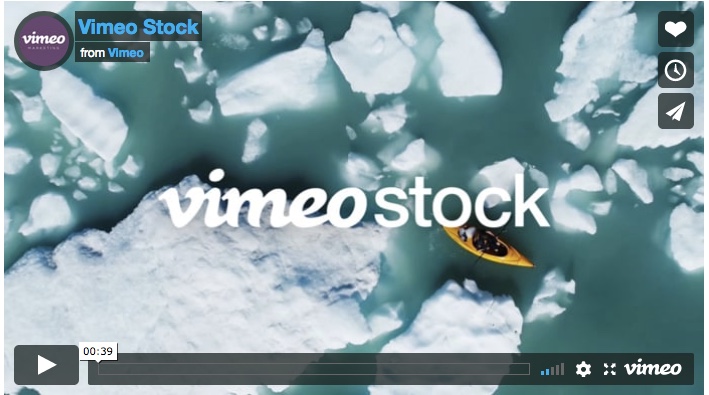 Read more here on Vimeo's blog.
---
PRODUCTIONHUB ACQUIRES VARIETY 411
ProductionHUB, the global network of local crew and vendors, announces the acquisition of Variety 411. The asset purchase and talent acquisition will allow ProductionHUB to revitalize the LA 411 and NY 411 brands, expand its portfolio of resources and hyper-focus on the Los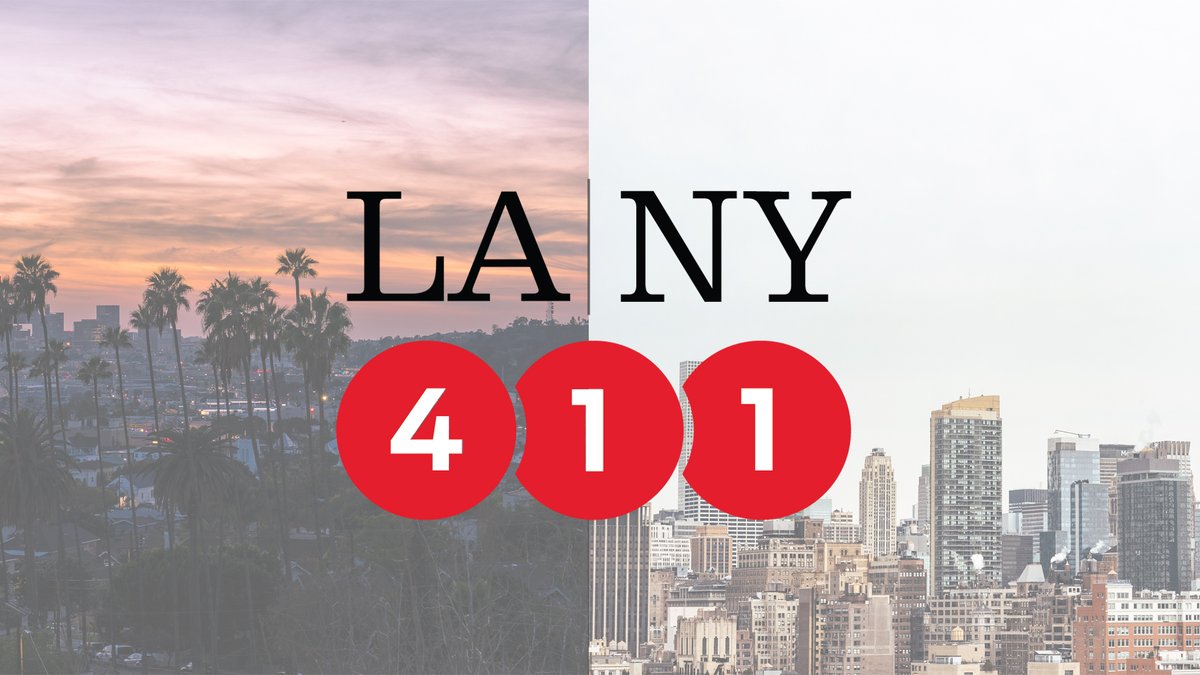 Angeles and New York markets.

Over the past 19 years, ProductionHUB has built its employment network for the film and video marketplace by developing a platform to simplify the hiring process on a global scale. "We are excited to implement this technology locally in Los Angeles and New York, focusing on two of the largest production markets in the world," says John Pokorny, President & Founder of ProductionHUB.

In the coming months, the website will be redesigned and launched under the iconic brands LA 411 and NY 411. The 40th edition of the print guide is planned for distribution in January 2019.


---
CATCH THE ZEISS ROADSHOW

A big thank you to our friends at ZEISS Cine Lenses for renewing their support of the LAPPG for the year ahead as a silver level partner. We truely apprciate the support and the amazing educational information and products you continue to offer to our creative community. ZEISS Cine Lenses is on the road bringing the great new Supreme Prime lenses to a location near you! Come out and get a hands on demonstration of this great family of high end cinematography lenses from ZEISS, here's where we'll be next!


• August 28 – 30 SET Show, Sau Paulo, Brazil
• September 6 Cinema Shot, Centennial, Colorado
• September 12 Rule Boston, Boston, Massachusetts
• September 13 – 18 IBC Show, Amsterdam
• September 26 – 29 Photokina, Cologne, Germany
• October 2 Innocinema, Norcross, Georgia
• October 6 – 7 CineGear Atlanta, Pinewood Studios, Georgia
• October 24 – 26 CAPER 2018, Buenos Aires, Argentina
---

BACK TO SCHOOL SPECIAL FROM OUR FRIENDS AT GLYPH PRODUCTION TECHNOLOGIES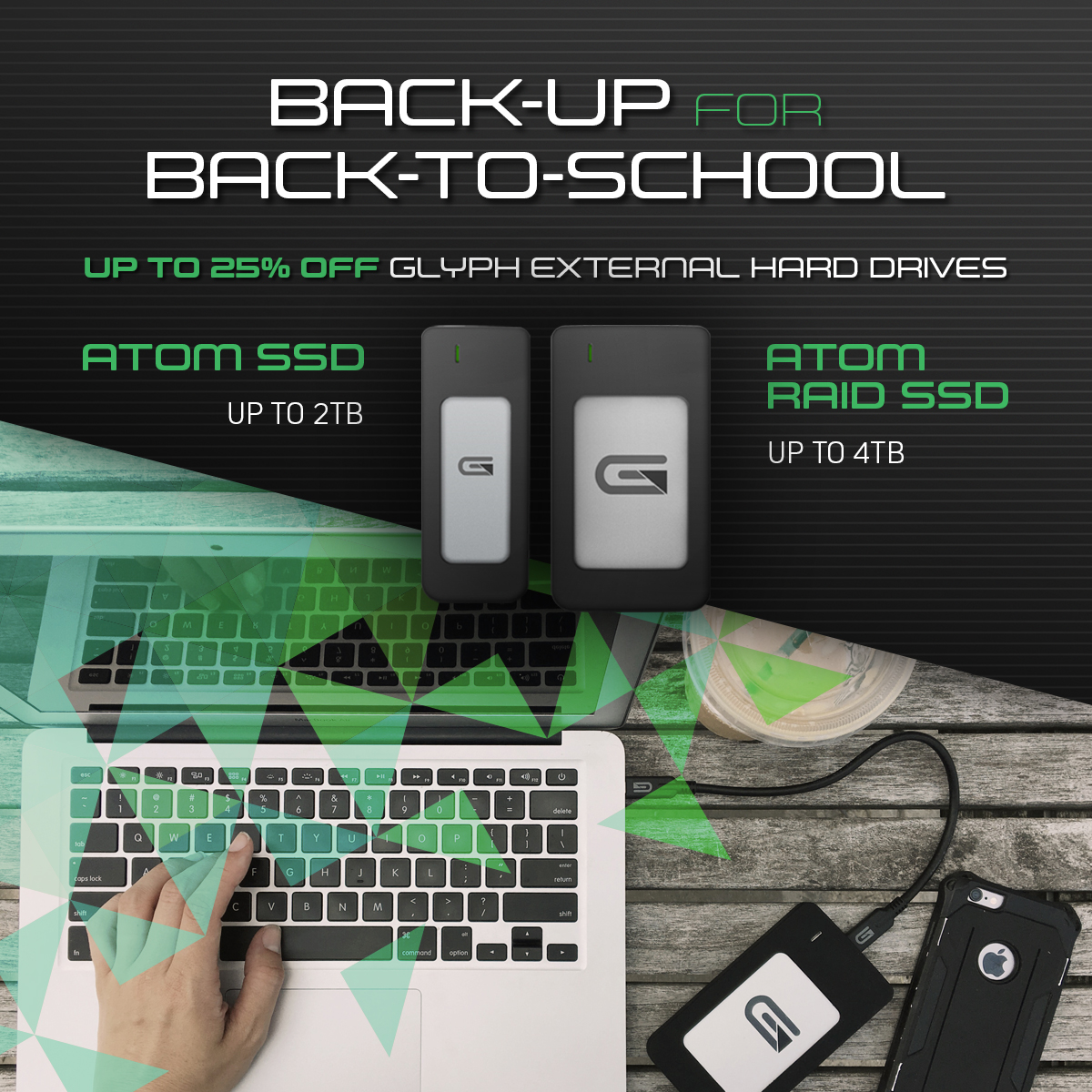 Get up to 25% off Glyph's Atom and AtomRAID External SSDs, while supplies last. Rugged, aluminum enclosures built for content creators that are constantly on-the-go. With transfer speeds up to 480 MB/s for the Atom and 860 MB/s for the AtomRAID, these SSDs will be your data companions for the new season.

Visit https://www.glyphtech.com/backtoschool for more information on this great offer.
---
ON LOCATION: THE LOS ANGELES VIDEO PROJECT

Saturday, October 6th, 2018 | 7PM
Sunset Las Palmas Studios | 1040 N Las Palmas Ave, Los Angeles, CA 90038

Join NewFilmmakers Los Angeles for the premiere event of 26 short films that highlight the very best of Los Angeles on Saturday, October 6th, 2018 at the historic Sunset Las Palmas Studios movie studio lot! The evening features screenings of all 26 short films, food by LA's legendary Pink's Hot Dogs, drinks by Tito's and Karl Strauss, live performances, an awards ceremony and more.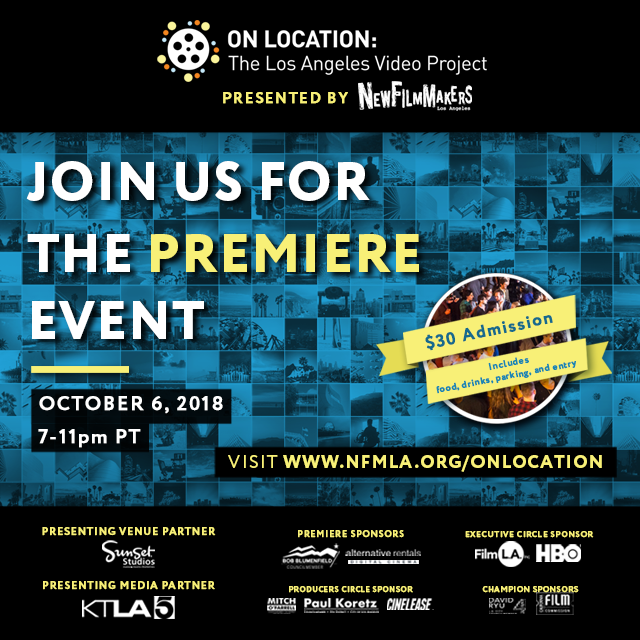 Admission: $30 (includes admission, food, drinks and parking)

The Los Angeles Video Project is a community outreach multimedia program that celebrates and enlists LA's remarkable pool of filmmakers. By engaging these creative members of the Los Angeles community to act and serve as Ambassadors of LA, NewFilmmakers Los Angeles (NFMLA), along with the support of the City of Los Angeles, HBO, LA City Councilmember Bob Blumenfield, 21st Century Fox, KTLA, SAG-AFTRA, FilmLA, Sony Pictures Entertainment, HFPA, Alternative Camera Rentals, LA City Councilmember Mitch O'Farrell, Cinelease, LA City Councilmember Paul Koretz, California Film Commission and LA City Councilmember David Ryu are able to share what these artists call their LA; an insider perspective into this diverse, cosmopolitan city and its neighborhoods.

Additional details and tickets available at www.nfmla.org/onlocation
---
GATHER SOME FRIENDS AND HEAD TO ADOBE MAX OCTOBER 15-17

Be sure to register for ADOBE MAX—The Creativity Conference.

Get inspired.
Learn skills.
Play.

Groups of 3 or more save $500 per pass on a full conference pass.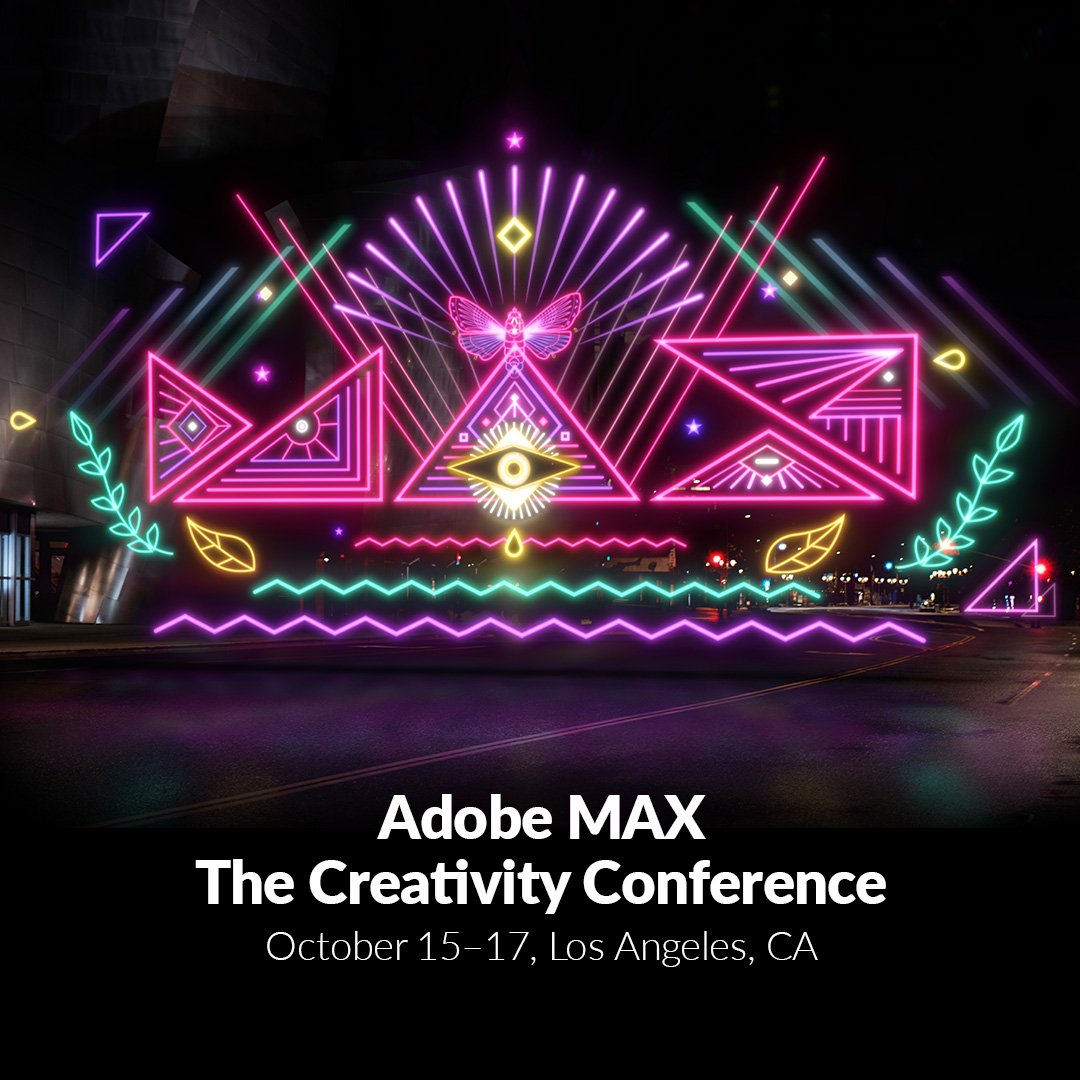 For more information and to take advantage of this discount visit: https://max.adobe.com.
---
SUBSCRIBE TO LAPPG'S YOUTUBE CHANNEL TO CATCH UP ON MISSED MEETINGS

Take a look at highlights from Lyndel Crosley's April LAPPG presentation, "The Essential Role of the DIT." Among other things, Lyndel talks about video compression, using a water analogy and how 444 and 422 files are created by reducing the number of red and blue pixels.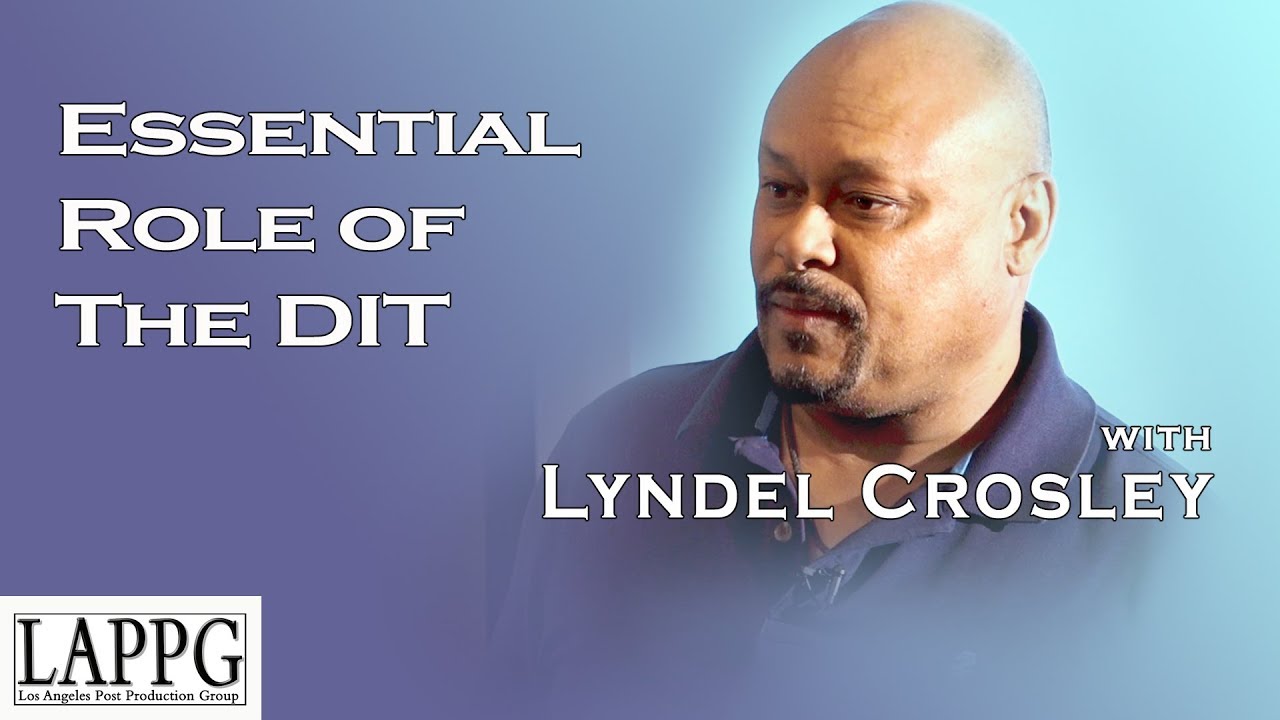 Watch here:

https://www.youtube.com/watch?v=v24GPjLqnfw
Click the button below to SUBSCRIBE and be notfied as new videos hit our

---
MARK YOUR CALENDAR FOR THESE UPCOMING MEETINGS

September 12, 2018 – LAPPG Meeting (Roth Hall)
October 10, 2018 – LAPPG Meeting (Roth Hall)
November 15, 2018 – LAPPG Meeting (Roth Hall)
December 12, 2018 – LAPPG Meeting (Roth Hall)
---
THE 10TH ANNUAL REEL RECOVERY FILM FESTIVAL RETURNS OCTOBER 24-30:

The Film and Recovery Community's Dedicated Annual Event Announces 2018 Schedule
The 10th Annual REEL Recovery Film Festival & Symposium unveils this year's program and events taking place October 24th-30th at the Laemmle's Royal Theater in West L.A.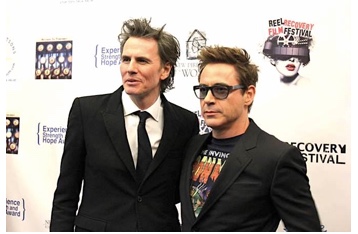 Opening Night will showcase an eye-opening documentary about surfing legend, Andy Irons, entitled ANDY IRONS: KISSED BY GOD, directed by Steve Jones and Todd Jones. Anticipated award-winning documentary, UP TO SNUFF, starring W.G. 'Snuffy' Walden, directed by Mark Maxey, featuring actor Martin Sheen ("The West Wing", APOCALYPSE NOW), the legendary Eric Burdon (lead singer, The Animals), and writer/producer Marshall Herskovitz (TRAFFIC, THE LAST SAMURAI, BLOOD DIAMOND; "Thirtysomething") will screen as well. Shorts and feature-length narrative films include "Cleaner Daze" by Tess Sweet, "Holly's Girl", by Paulina Lagudi, a thriller about bulimia and "Baby Steps", from local filmmaker Eric Dyson, that deals with suicide and depression.
The REEL Recovery Film Festival & Symposium was created in 2008 by Leonard Buschel to shine a light on the ongoing epidemic of substance abuse and mental disorders and to raise awareness and reduce the stigma around these important issues.
For more information visit: www.reelrecoveryfilmfestival.org
---
CONNECT WITH US!

<a href="https://instagram.com/lappg/" target="_blank" rel="noopener noopener noopener noreferrer noopener nofollow noopener noreferrer nofollow noreferrer noopener noopener noopener noopener noopener noreferrer noopener nofollow noopener noreferrer nofollow noreferrer noopener noopener noopener noopener noopener noreferrer noopener nofollow noopener noreferrer nofollow noreferrer noopener noopener noopener noopener noopener noreferrer noopener nofollow noopener noreferrer nofollow noreferrer noopener noopener noopener noopener noopener noreferrer noopener nofollow noopener noreferrer nofollow noreferrer noopener noopener noopener noopener noopener noreferrer noopener nofollow noopener noreferrer nofollow noreferrer noopener noopener noopener noopener noopener noreferrer noopener nofollow noopener noreferrer nofollow noreferrer noopener noopener noopener noopener noopener noreferrer noopener nofollow noopener noreferrer nofollow noreferrer noopener noopener noopener noopener noopener noreferrer noopener nofollow noopener noreferrer nofollow noreferrer noopener noopener noopener noopener noopener noreferrer noopener nofollow noopener noreferrer nofollow noreferrer noopener noopener noopener noopener noopener noreferrer noopener nofollow noopener noreferrer nofollow noreferrer noopener noopener noopener nofollow nofollow nofollow nofollow nofollow nofollow nofollow nofollow nofollow nofollow nofollow nofollow nofollow nofollow nofollow noopener noreferrer nofollow nofollow nofollow nofollow nofollow nofollow nofollow nofollow nofollow nofollow nofollow nofollow nofollow nofollow nofollow nofollow nofollow nofollow nofollow nofollow nofollow nofollow nofollow nofollow nofollow nofollow nofollow nofollow nofollow nofollow nofollow nofollow nofollow nofollow nofollow nofollow nofollow nofollow nofollow nofollow nofollow nofollow nofollow nofollow nofollow noreferrer nofollow noreferrer nofollow nofollow noopener noreferrer nof