Tips and Tricks for your Next Musical Theatre Production!
Description
Tips and Tricks for your Next Musical Theatre Production!
A musical tells a story by combining all the major art forms – theater, dance, music, and the visual arts. This interactive workshop gives teac

hers the techniques and tools they need to help their students successfully "tell a story." Work with Marty Johnson from iTheatrics and one of Playbill.com's top ten educators shaping Broadway to
learn how to create visually interesting stage pictures, build dynamic dances for students of all levels of ability, and stage group scenes and songs focusing on clear and concise storytelling.
This workshop will leave participants energized, inspired, and ready to tackle their next musical theatre production!
Relicensure hours are available for licensed educators.
Light snacks will be provided.
Parking is free and available in the parking lot located on the north and east side of the building
Where: Daivs School District North Training Building (130 N. Main, Farmington, UT)
When: Thursday, October 3, 2019, from 5:30-7:30 pm (sign in from 5:00-5:30 pm)
Presenter: Marty Johnson
---
Marty Johnson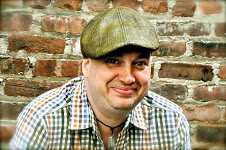 Named by Playbill.com as one of the top ten educators who are shaping Broadway, Marty first became involved in the world of musical theatre when he was 10 years old and his 4-H club put on an amazing rendition of Peter Pan where he made his own top hat. He is now the Director of Education and Resident Director for iTheatrics, a New York City-based Musical Theatre Education company. Since 2004, Marty has had the honor of developing and directing over 50 new titles for iTheatrics, including the Australian and New Zealand pilot workshops of Disney's Newsies JR., Dreamwork's Madagascar JR., and Ragtime School Edition among others. He also oversees all of iTheatrics' educational programs including professional development workshops for teachers, partnerships with Turnaround Arts and the Educational Theater Association, as well as programming for Junior Theater Festivals and Celebrations worldwide. In 2018, Marty was honored to direct the first Turnaround Arts National Talent Show held at the Kennedy Center for the Performing Arts in Washington DC. That year he also traveled to China to teach classes and direct the Music Man JR. for the Broadway Academy in Ningbo. Additional directing credits include the world premiere of two musicals written by Laurie Berkner, Interstellar Cinderella and The Amazing Adventures of Harvey and the Princess, for New York Children's Theater, and the world premiere of the new musical Llama Llama Live! for Bay Area Children's Theater. Marty holds a graduate degree in Theatre for Youth from the University of North Carolina-Greensboro and served for nine years as a board member for TYA/USA, the leading organization for the advancement of theatre for young audiences in the world. He is the proud co-author of The iTheatrics Method: The Quintessential Guide to Creating Quality Musical Theatre Programs, published by GIA Publications, Inc.