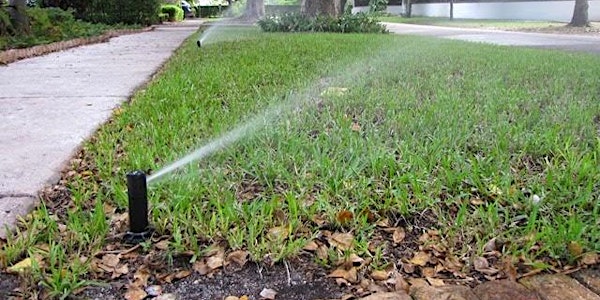 Tips and Tricks for a Healthy Yard (webinar)
Learn about how you can increase your irrigation efficiency and decrease water use in your home landscape.
About this event
Join us to discuss maximizing your water efficiency through irrigation. We will share some best management practices for your lawn and show you where you can improve your yard with an irrigation evaluation. Please register ONLY at ufsarasotaext.eventbrite.com rather than any third-party websites, as they are note affiliated with our classes and events.
For questions or further information about this event, please call (813) 731-4968 or email jlebouitz@ufl.edu. If you require special accommodations to attend one of our events, please contact us in advance at 941-861-5000 or sarasota@ifas.ufl.edu.
NOTE: Classes and events may be canceled at any time due to low registration or other circumstances, with full refunds issued for paid events. Similar classes or events often are offered on future dates.
---
Type: Take a Class
Topic: Water
Organization name: UF/IFAS Extension Sarasota County