Sales Have Ended
Registrations are closed
Thanks for registering for the TIP-TOP Workshop! We look forward to seeing you soon!
Sales Have Ended
Registrations are closed
Thanks for registering for the TIP-TOP Workshop! We look forward to seeing you soon!
Description
TOP Workshops
(Featuring EOS)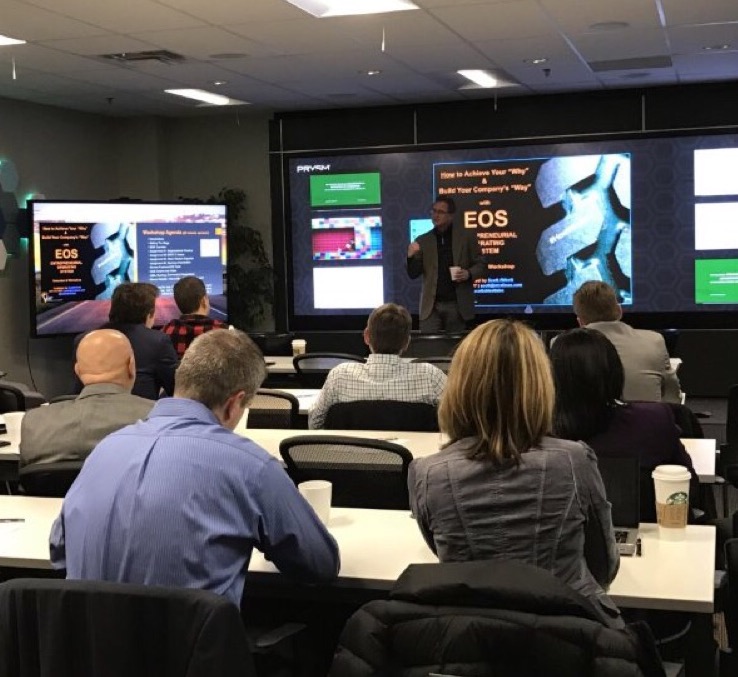 TIP-TOP, which is an acronym that stands for The Incredibly Powerful Traction Optimization Program ... are super fun, highly informative, interactive workshops [faciliated by Scott Abbott] ... that help business owners and leadership teams: review and assess the fitness of your company ... gain helpful insights, tips and techniques ... and at the same time learn, evaluate and even initiate your use of, the Entrepreneurial Operating System [EOS].

EOS is an extraordinarily simple, but incredibly effective business building and management "operating system". It sets, drives and delivers the essential structure, attributes and mechanics for success: especially within startups, small and midsize companies. EOS empowers everyone to be on the same-page as to where the business is going, and why; what it needs to do, by who and when; and how it gets managed, measured and reported. It's a proven system [14+ years & 40,000+ companies] that elevates individual and collective accountability, whereby everyone can clearly determine and document their goals, progress and issues - and focus their time, skills and assets where they have the most impact. EOS makes it much easier to build agile, healthy, cohesive teams and talent ... and for organizations to achieve their maximum potential. (Think of EOS as "how" you achieve your "why".)
Workshop Benefits
Review & Assess
Evaluate the health of your business.
Learn & Determine
Understand EOS, and see if it's a fit.
Build & Inspire
Elevate your skills and enthusiasm.
To learn more, watch this fun video:
But wait, it gets even better. Thanks to our wonderful sponsors and sponsor host at Prysm ... you are invited to atttend one of these TIP-TOP Workshops, as our guest; free of charge. [To note, typically most companies pay $1,500+ for private 1/2 day TIP-TOP Workshops. That said, and in lieu of you having to spend any money on this, we'd like to suggest that you make a small donation to your favorite charity].
So now, it's time to:
- Share with friends/colleagues.
- Pick a date that works best.
- Register, as seating is limited.
Hope to see you soon!!
PS: To learn more, and to get a sneak peak at some of the materials, documents and takeaways, visit www.tiptopworkshops.com.
And follow/share on social media @
#TractionOptimization
#WhyNeedsHow