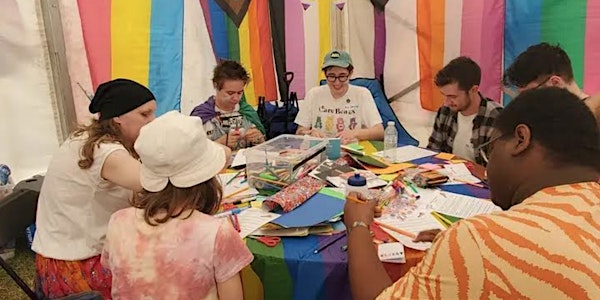 Tiny Zines, Big ideas!
Creative, collaborative, experimentation in Zines with artist Melody Sproates
About this event
Join Artist & Zine-Maker Melody Sproates for a fun and relaxed collaborative Zine making workshop! In this session we will be exploring the themes of activism, our passions and the issues that are important to us. Zines are an exciting DIY way to express, share and learn about creative ideas, and you will create a zine which offers a snapshot into your passions. You will also have the opportunity to bounce ideas off other creatives who could offer different insights into your topic. This workshop is a great opportunity to learn a new skill or to think about different ways in which you can express your ideas, as well as a relaxed space to chat and make art. This session is welcome to those new to zines or zine masters!
All materials provided, however if you'd like to bring any old magazines, newspapers, collage materials that are okay to be cut up - that would be fab!
Booking is essential. This workshop is for 16s and over only. If you are a younger person and interested in this zine workshop with Melody, please get in touch with ArtHouses for exciting upcoming plans!
The exact location in Whitley Bay of this Home Action will be sent to participants before the event. If you have any questions about access needs please get in touch at arthouseswb@gmail.com
This session is part of ArtHouses:22 Home Actions programme. For more information about ArtHouses go to www.arthouses.net. Please contact arthouseswb@gmail.com for any questions about this event and the Home Actions programme.
Melody Sproates (they/them) is a theatre-maker, facilitator and zine-ster based in Newcastle. They make joyful, silly and educational work which aims to help represent the underrepresented, platform marginalised people's voices and to advocate positive well being for the queer community. Find out more about their work on Instagram: @mjgroovysproates @hailtothezinebaby