Description
For a more detailed description of this event (including images), please visit:
---


2 full days covering tiny house planning, lifestyle, design & building
Learn what it takes to build a tiny house and decide whether tiny house living is for you. In this workshop by members of the Tiny House Collaborative, you will have the opportunity to learn from experienced tiny house builders, designers and advocates through presentations, hands-on design activities, Q&A sessions, house tours, round-table discussions and more!


Topics include:
Intro to tiny houses & "Is tiny right for you?"
Major decisions overview
Planning your build – budget, construction, DIY
Intro to tiny house design & design exercises
Framing & basic building techniques
Plumbing, electrical & propane systems
Toilet & gray water options – composting and more!
Thermal envelope – insulation and ventilation
Zoning issues, regulations – how and where to park or build
Layout considerations and design tricks
Lifestyle design – appliances, pets, relationships and more!


We believe tiny house workshops should be like tiny houses: small, intimate, and designed to your individual needs.
With a cap on 40 participants and 4 expert instructors, your experience is guaranteed to be unique, intimate and informative.
---


Special Bonus
On Sunday we'll be touring at least one custom built tiny house on wheels.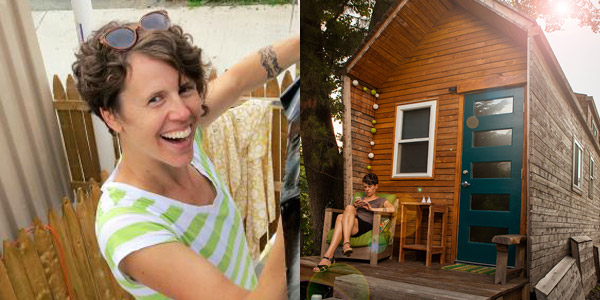 During the tour, you'll hear first hand experiences from the home owner(s). We'll also break into groups to discuss specifics of the trailers, construction methods and systems used on each THOW.
---


Our Expert Presenters
Each of your instructors built and live in their own tiny houses and have many years of experience in tiny house design, construction, zoning, community formation, utility systems, financing, lifestyle, downsizing, and more.

Lina Menard (Niche Design and Consulting)
B.A. Norrgard (A Bed Over My Head)
Alek Lisefski (The Tiny Project)
Lee Pera (Boneyard Studios)
---


Details & Location
The workshop will be held at The Catholic University of America, 620 Michigan Ave NE, Washington, DC 20064



Workshop includes:
All workshop materials & printouts

FREE 50% off coupon for Tiny Project or SolHaus tiny house plans ($175 – $195 value)
Coffee & snacks (there are lunch options nearby and recommendations will be given at the workshop)
Happy hour with all presenters on Saturday evening (optional)
Tour at leat one custom-built tiny house on wheels

Several lucky winners to receive special prizes!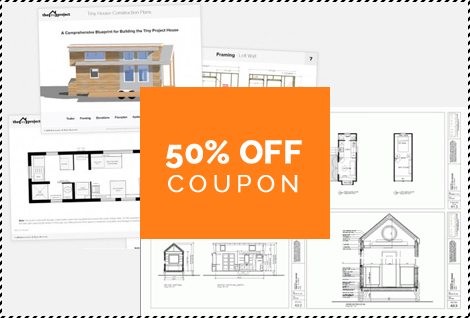 What to bring:
Curiosity
Enthusiasm
A thirst for knowledge and a refillable water bottle!
---
Here's what previous attendees have to say:
"The weekend was a life-changing experience. Money is pretty tight for me so I was really hoping I wouldn't regret the investment but this workshop exceeded all of my expectations!"
– 2016 Austin workshop participant

"I could not have been more pleased with the workshop. Well done! All the presenters were so well informed and each brought their unique insight to the presentation and complemented each other's perspectives very well.""

– 2016 Ojai workshop participant
"The presenters are some of the nicest and approachable people I've met, and are willing to answer any question you could think of."

– 2016 Austin workshop participant
"This workshop was everything I expected and more. I learned so much about the tiny house process. I am now even more certain of my dreams to live tiny and can't wait to get started."
– 2016 DC workshop participant

"This was one of the best workshops I have attended. You all were AWESOME. The workshop was extremely informative, thoughtful, funny, and hands on. The passion, soul, and heart of tiny house living really came through. There was a continuity in the presentations. There was a genuine connection with the presenters and attendees."

– 2016 DC workshop participant
"The workshop was well worth the price of admission. The presenters were all great and extremely knowledgeable and can honestly say I learned something from each of them. I appreciate being able to see there homes in person – a definite highlight of the workshop."

– 2016 DC workshop participant
---
Cancellation Policy:

If an emergency arises and you are no longer able to attend, full refunds (minus service charge) will be given if you request to cancel at least 21 days prior to the event. In order to get an accurate head count for venue booking and participant resources, no refunds can be given after February 25, 2017.
Tiny House Collaborative reserves the right to cancel a workshop at any time if participant count is too low to cover workshop costs. Please arrange travel at your own risk until we send final confirmation that the workshop is a go.