Tiny Habits for Weight Loss - June 17 to 21

Monday, June 17, 2013 at 8:00 AM

-

Friday, June 21, 2013 at 5:00 PM (PDT)
Event Details
Our Guarantee: After completing the course, if you believe the $14.99 was not a good investment in your future, we will refund your money *plus* another dollar.
Tiny Habits™ for Weight Loss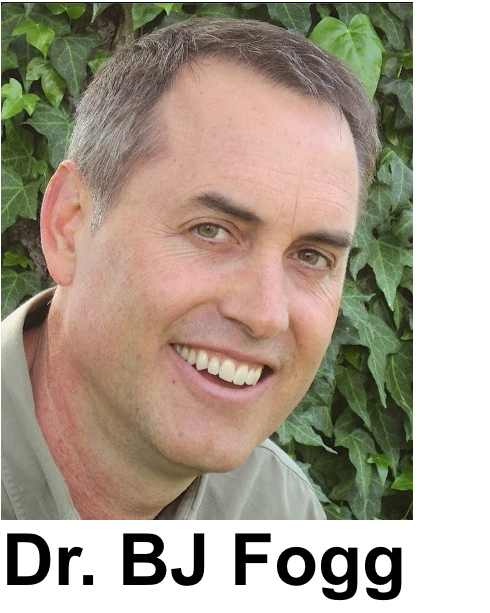 Tiny Habits is a new way to create habits in your life.
My method is a breakthrough, because you can succeed without relying on willpower or motivation.
Over 9,500 people found that Tiny Habits worked for them. They also say my method is surprisingly simple and fun. 
Now I want to help people lose weight with my method.
You can see how it worked for me in the graphic. My weight loss started when I used the Tiny Habits method on myself.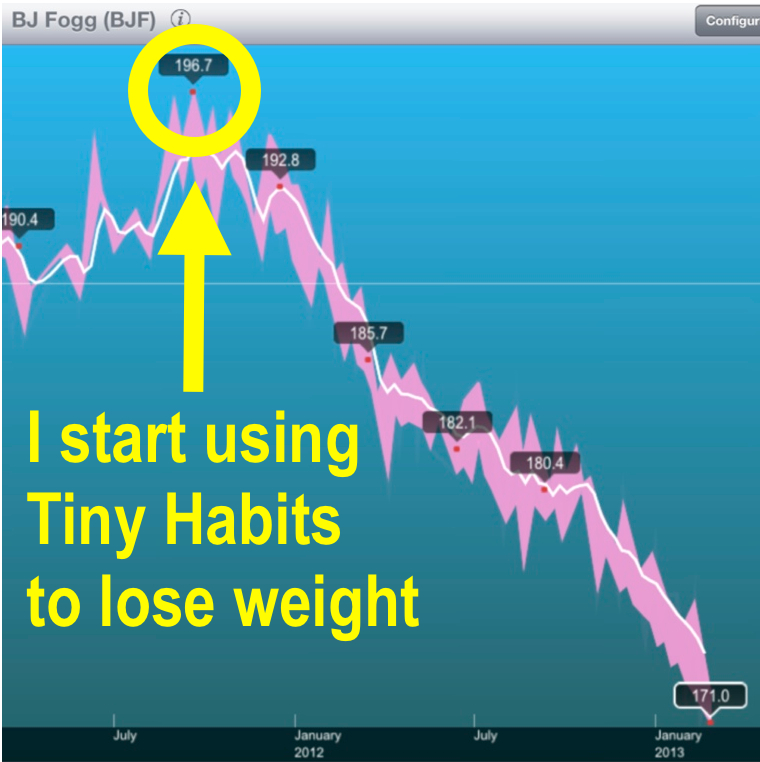 My weight loss looks dramatic, right?
Well, it wasn't. My progress was steady and sustainable. Along the way, I did not rely on willpower. Instead, I used the Tiny Habits method. And I made changes that have endured.
Losing weight this way was easier than I expected.
Today, I step on the scale each morning and see my college weight. I'm thrilled with how good I feel. That's why I want to share my simple, powerful method with you. 
I'm teaching this special version of Tiny Habits with my sister Linda. She is a weight loss specialist with the National Association of Sports Medicine. 
Join us from anywhere in the world. After you register here, we will send you instructions in email about our session. 
You need to set aside 15 minutes on June 15 or 16 (Sat/Sun) to get set up, following the info we send. Then when Monday June 17th arrives, you are ready. Each day that week you spend about 3 min/day (at your convenience) practicing Tiny Habits
We coach you personally during the week via email. Each day we check in with you, and we offer specific guidance on how to apply the Tiny Habits method.  Step by step, we will make it easy for you to practice creating habits that improve your health and your life.
I'm excited about this special week. I genuinely believe that our 5 days together focusing on "tiny" can be the start of big changes in your life. 
--BJ Fogg, PhD 
-------------------------------------------------------------------------
If you want a "quick-fix," do NOT sign up with us. Quick fixes don't endure.
My method is about learning to create lasting change. 
-------------------------------------------------------------------------
When
Monday, June 17, 2013 at 8:00 AM

-

Friday, June 21, 2013 at 5:00 PM (PDT)
Add to my calendar