| | |
| --- | --- |
| Tiny Habits for Time Management Build new tiny habits without relying on motivation or willpower | |
Event Details
Sign Up For Tiny Habits® -
Time Management Coaching
Learn to take control of your time with the smallest steps possible. Build new tiny habits without relying on motivation.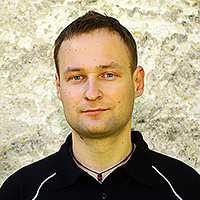 Created by Dr. BJ Fogg of Stanford University, Tiny Habits is a new way to create habits in your life. This method is a breakthrough. You can succeed without relying on willpower or motivation.
In this session of Tiny Habits I will teach you the method to create three new habits in this week. As a special bonus I will add tips and tricks about creating tiny Time Management habits. You will be personally guided by email by me, a certified Tiny Habits Coach. After you get started it takes you a few minutes a day to practice each habit and you can receive email guidance for 5 days Monday to Friday as needed to practice the technique.
Join me from anywhere in the world. After you get started, it takes 3 min/day (at your convenience) for 5 days (Mon – Fri). Step by step, I promise to make it easy for you to practice creating habits while saving time in the process!
Over 24,300 people have reported that Tiny Habits worked for them. I'm confident that, like them, you will find that the methods we cover to be surprisingly simple and fun!
You'll receive:
A 26-pages presentation about the Tiny Habits method by Dr BJ Fogg and me
1 email every day from Monday to Friday with questions that help you to create the new habits, plus dense content about the Tiny Habits method by BJ and additionally, some special time management tips from me
my daily feedback to your progress and the answers to your questions from the moment you sign up
NB! Make sure that you whitelist my email address martin@habitsmastery.com. Add me to you contacts as soon as you sign up. This way you will not miss my emails. It is really important!

Testimonials:
"I highly recommend Tiny Habits, and Martin Mark as a coach, to anyone who wants to learn how to change or create a new habit. By working with Martin, I learned that by making a small change to how I start my day, I now have less stress and much better use of my time in the morning. I'm very pleased with my experience." - Peggy
"What has surprised me most is HOW WELL this WORKS, and HOW tiny the habits really are.. AND I am enjoying this progress!" - Ingibjorg
"Martin, you were great and prompt, I must say it helped me to be in control of myself. I mean, in control of my day and of my life. I strongly suggest to people who want to live in a moment and to live a joyful life, to look for tiny change in their life by doing tiny habits." - Makbul

"I think that it's a really good approach, simple and effective. I found myself doing the things I set myself quite easily. Many thanks!" - Alan

Martin Mark
Certified Tiny Habits Coach