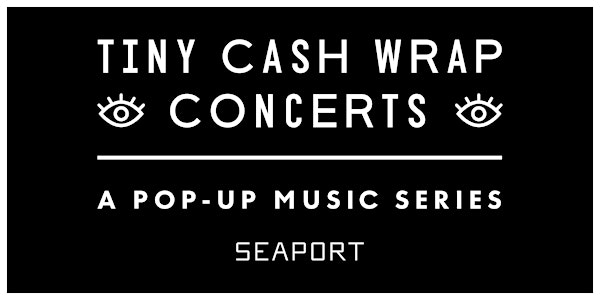 Tiny Cash Wrap Concerts | The Current
Live tunes where you least expect 'em.
When and where
Location
The Current 100 Seaport Blvd Boston, MA 02210
About this event
Ever hear of NPR's Tiny Desk Concerts? Yeah, we love them too. So we're pulling a page from the public radio book and launching our own intimate concert line-up. Say hello to Tiny Cash Wrap Concerts, a series of performances by local Boston musicians happening where you least expect them, right at the check-out line, right in Seaport.
Third up in Volume II: a performance by Jessye DeSilva at The Current on June 4th from 6:00 pm - 7:00 pm. Attendees enjoy the chance to win a gift pack from The Current's retailers, and exclusive store offers:
And no worries if you can't make the concert: We'll be live-streaming Jessye's performance on Seaport's IG.
Jessye DeSilva (they/them) is a Boston-based singer/songwriter and teacher who is passionate about the human stories found in such diverse mediums as opera, musical theatre, rock and roll, cabaret, and Baroque concert repertoire. Favoring a sound that lies somewhere between piano-driven alternative rock and country-tinged folk, Jessye's music centers around the idea that it is through the sharing of one's specific experience that listeners will see their own stories reflected back. Following Jessye's debut album Hoarfrost and Crocus Shoots, they are back in the studio working on their second EP. They currently serve as Assistant Professor of Musical Theatre Voice at the Boston Conservatory at Berklee in Boston, MA.
Please note that facial coverings are required for all on-site attendees. With limited in-store capacity, entry in to the stores will be on a first come, first serve basis.
This program is brought to you by @seaportbos.