About this Event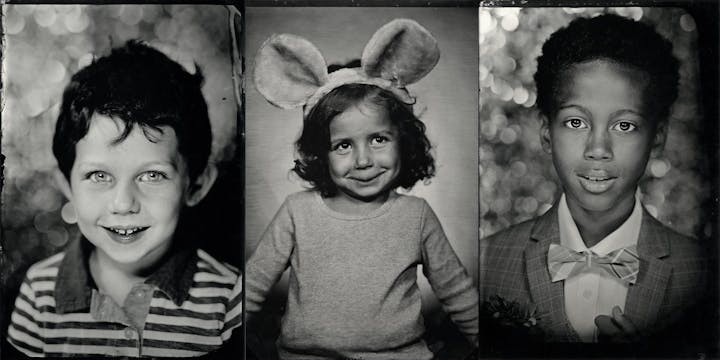 Creating magic with Freehand Chicago! Tintype photographer Jen Jansen will be offering special portrait sessions in the penthouse November 30th and December 1st.
Your ticket price includes your session and one varnished 4x5 tintype! There are options to upgrade to a 5x7 or 8x10 tintype if you wish to create a duo or family portrait. If you wish to upgrade, simply add your selection to your cart with your chosen appointment time.
Please note to arrive 15 minutes before your session and check in with hotel reception.
If you have questions, please email jenjansenphoto@gmail.com
www.jenjansenphoto.com
#tintype #chicagotintypes #wetplate #familyportraits #photoshoot #photosession #wetplatecollodion #photobooth #4thofjuly #photoworkshop #chicagophotography #portraits #familyphotos #vintagephotography #familyholiday