Description
TICKETS AT THE DOOR ONLY
with special guest 2 Blue with Amy Ryan and Richard Green
The Capitol Region Blues Network presents
Tinsley Ellis
Southern blues-rocker Tinsley Ellis may speak no evil, but he sings and plays with the conviction of, as Billboard wrote, "...a man possessed." Over the course of eleven albums and literally thousands of live performances, Ellis easily ranks as one of today's most electrifying blues-rock guitarists and vocalists. He approaches his music with rock power and blues feeling, in the same tradition as his Deep South musical heroes Duane Allman and Freddie King and his old friends Derek Trucks and Warren Haynes. Atlanta Magazine declared Ellis "the most significant blues artist to emerge from Atlanta since Blind Willie McTell."
Tinsley Ellis wears his Southern roots proudly. Born in Atlanta in 1957, he grew up in southern Florida and first played guitar at age eight. He found the blues through the back door of British Invasion bands like The Yardbirds, The Animals, Cream, and The Rolling Stones. He especially loved the Kings — Freddie, B.B. and Albert — and spent hours immersing himself in their music. His love for the blues solidified when he was fourteen. At a B.B. King performance, Tinsley sat mesmerized in the front row. When B.B. broke a string on Lucille, he changed it without missing a beat, and handed the broken string to Ellis. After the show, B.B. came out and talked with fans, further impressing Tinsley with his warmth and down-to-earth attitude. By now Tinsley's fate was sealed; he had to become a blues guitarist. And yes, he still has that string.
Averaging over 150 live shows a year, Ellis has played in all 50 states as well as Canada, Europe, Australia and South America. He has shared stages with almost every major blues star, including Stevie Ray Vaughan, Otis Rush, Willie Dixon, Son Seals, Koko Taylor, Albert Collins and many others. Whether he's out with his own band or sharing stages with major artists like Buddy Guy, The Allman Brothers, Gov't Mule or Widespread Panic, he always digs deep and plays, as Guitar Player says, "…as if his life depended on it."
2 Blue with Amy Ryan and Richard Green
Witnessing Amy's solo performances at open mic sessions in New York's Capital Region, guitarist Richard Green saw an opportunity to combine his own blues guitar chops with a gutsy female singer with the potential to lead a great blues band. The Amy Ryan Band was soon born and now Amy and Richard have extended their musical partnership melding together Amy's country blues mojo and Richard's urban blues and rock sensibilities into a new duo act – 2 Blue. With a repertoire that includes Amy-penned tunes, Richard originals, adaptations of Amy Ryan Band tunes and select covers, 2 Blue brings a great bluesy feel to the duo format.
Amy Ryan (guitar and vocals) – originally from New Hampshire and currently a resident of Castleton-on-Hudson, Amy's bluesy voice quickly distinguishes her from run-of-the-mill songstresses. Whether accompanying herself on a finger-picked country blues or wailing with the boys in the band she's got what it takes.
Richard Green (guitar and vocals) – originally from Sheffield, England, Richard's love and command of the blues fits Amy's voice like a glove. Richard has been active in blues and blues-rock bands since he played with Sheffield, England outfit "Steppin' Out" in the early '90's. He also logged a number of years with Columbia County-based blues band "Kid Kurt and the Bad Boys"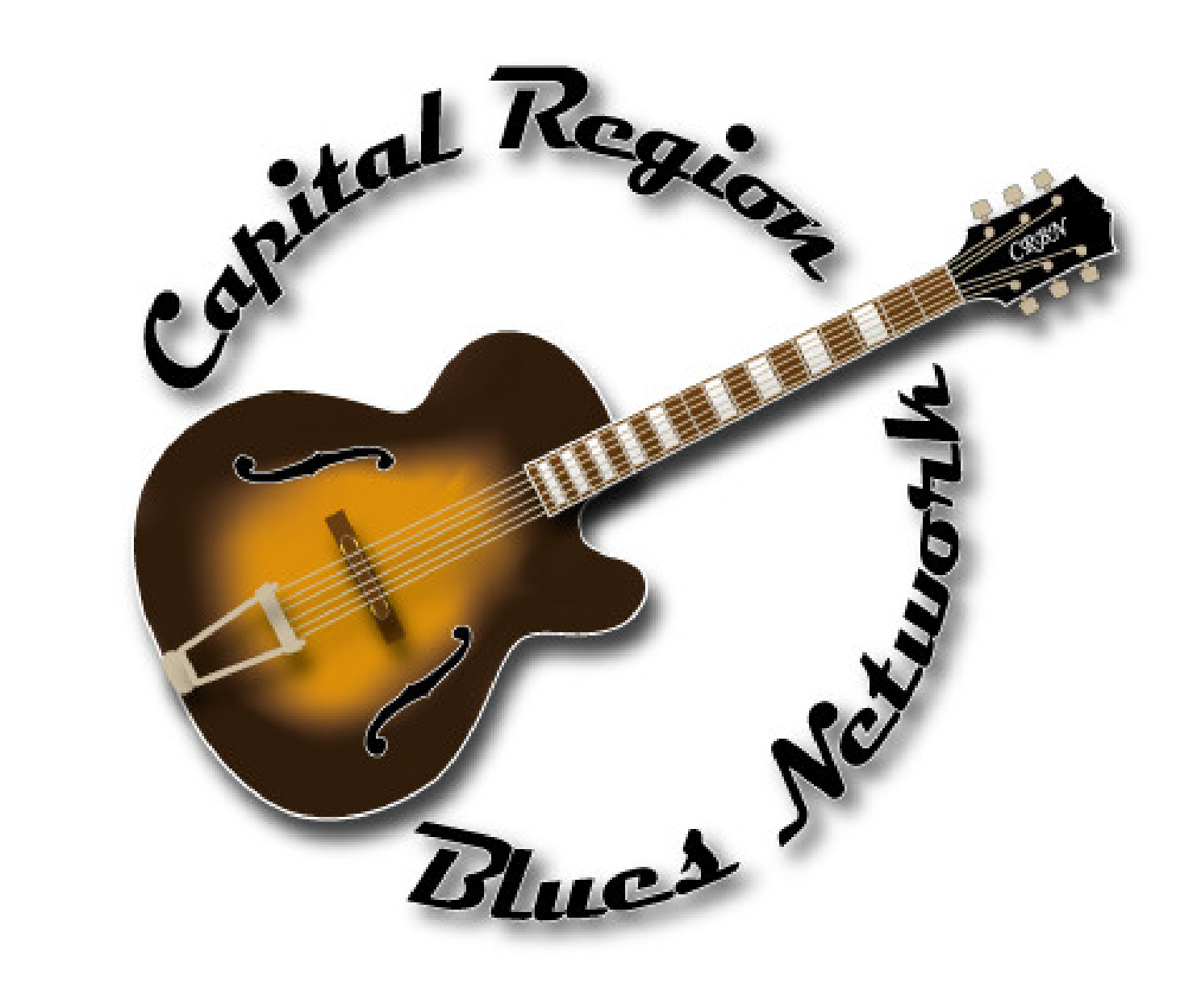 CRBN's mission is to preserve the blues as a thriving art form in the Capital Region. We pursue this goal by promoting concerts, providing opportunities for local musicians to practice their craft, and through a variety of educational and philanthropic programs.
Organizer of TINSLEY ELLIS
The Linda: WAMC's Performing Arts Studio is thrilled to announce the commencement of an exciting new program at the venue named "The Linda: Open for Take-Out Virtual Concert Series" produced in collaboration with the acclaimed video production company Chromoscope Pictures.
We realize that the impacts of COVID-19 have been dire for working musicians and the music industry as a whole. The goal of this series is to help restart the local music economy by bringing a wide array of eclectic and diverse, local and regional musicians back to the stage in a safe environment and to provide fans with a professionally produced concert delivered directly to their homes via YouTube stream. Similar to some of our in-person concerts, the virtual concerts are ticketed events and just like all concerts at The Linda, the productions will be of the highest quality visibly and audibly.
  -The virtual concerts will take place every Monday night at 8 pm.
 -You may be required to sign in or sign up for YouTube to view the stream.
 -For best streaming quality please ensure that you have a good WiFi or wired internet connection.
 -For best audio experience please listen with a good speaker system or headphones.
 -A private link to the live stream will be provided 2 hours prior to the virtual concert. Click the "view online content" link within your ticket confirmation email.