Tinker 9/11 Memorial 2k Ruck/Walk, 5k Run & Luncheon
Description
STILL IN THE FIGHT.
---
The 4th Annual
Tinker 9/11 Memorial Ruck & Run
The first 1500 people to register will receive a commemorative dry-fit shirt and coin. T-shirt size is not guaranteed after August 14th registration. You can run, walk, or ruck the 5k route or a shorter 2k option. Tackle the event solo, or select "Group Registration" to put a team together!
The entire Tinker community is teaming up with police and firefighters from the greater OKC area to affirm one single message: We are Still In the Fight.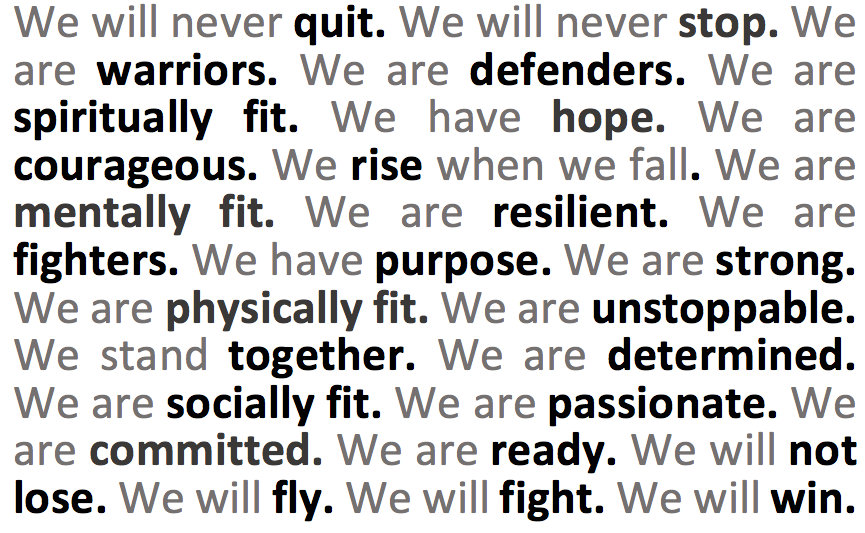 ---
Don't forget to register for the Resiliency Luncheon!
Come hear the 552 ACW Command Chief share his inspiring story of personal resiliency. A free lunch will be provided.
Friday, 8 September: 1130 - 1230
Tinker Base Theatre
---
Be Inspired.
[2016 Commemorative Video] Click here for a reminder of how powerful last year's event was.
[Tinker Center of Religious Excellence Website] Click here for great information and videos.
---
*Maps of the routes will be sent to all participants once the final routes are approved.
*All participants must have personal access to Tinker AFB.
*THIS IS AN UNOFFICIAL ACTIVITY. IT IS NOT A PART OF THE DEPARTMENT OF DEFENSE OR ANY OF ITS COMPONENTS AND IT HAS NO GOVERNMENTAL STATUS, per AFI 34-223 para 10.1.2.3.

Sponsored by the Tinker Chapel's Center of Religious Excellence (C.O.R.E.).
POC: Chaplain, Capt Kory Capps (405.734.2111)
---