The notorious dating app comes alive in this improvised, anything-can-happen comedy show with real-time swiping and ridiculous Tinder tips.
About this event
littlefield is now an all-vaccinated event space. See below for details: 
**COVID-19 UPDATES**
Please note that all patrons attending in-person shows must show proof of vaccination and should arrive early to check-in. Seating for this show is on a first come, first served basis. More info can be found on littlefield's homepage.
****
"Tinder LIVE! is truly addictive entertainment…[it's] ingenious. Moore transforms the banter on a dating app into compelling long-form improvisation. Ms. Moore, a cagey and humane performer, has developed an instinct for turning the raw materials of sexually charged chat with ordinary strangers into honed and generous jokes. "Tinder Live" has a comic momentum and energy that is unusual. The way she manipulates tone and pace reveals an artist supremely confident in her form, not to mention a flirt par excellence." -- The New York Times.
Tinder Live has been named one of the best comedy shows in NYC for good reason. Produced and hosted by comedian Lane Moore (The Onion, HBO's GIRLS, Brooklyn Magazine's "50 Funniest People In Brooklyn," former Cosmopolitan Magazine sex & relationships editor), Tinder Live is a totally improvised, anything-can-happen interactive comedy showstopper with helpful and oftentimes ridiculous Tinder tips, tricks, real-time swiping, and messaging (and sometimes even real-time phone calls with Tinder matches)! You'll relate to Moore's live-swiping and laugh at her reactions and find inspiration in her ridiculous, random emoji-filled messages (and sometimes even phone calls!) to would-be suitors. It's also a great show to attend with a date, Tinder or otherwise. If you've ever been on an online dating site (or a bad date in general), you need to see this show.
The New York Times, New York Magazine, Time Out New York, and Village Voice, have listed the show as one of the best comedy shows in NYC. Brightest Young Things called it "the greatest show on earth," and CBS called it one of the Best Comedy Shows in NYC, saying, "Moore's commentary will make you cry laughing as she randomly sends texts messages to those that peak her interest. It's seriously funny."
The show has also been praised as one of the best comedy shows out there by The Huffington Post, Cosmopolitan, The Guardian, Fast Company, VICE, Vulture, Hello Giggles, Gothamist, Germany's Süddeutsche Zeitung, Brooklyn Paper, Bustle, Metro UK, Paper Magazine, New York Observer, Flavorpill, Brokelyn, Brightest Young Things, Brokelyn, Brooklyn Magazine, and Brooklyn Vegan.
Featuring:
Frank Conniff
Joanna Hausmann
Limited seating. Your ticket does not guarantee a seat.
Lineup is subject to change.
Livestream link will be emailed one hour before the show.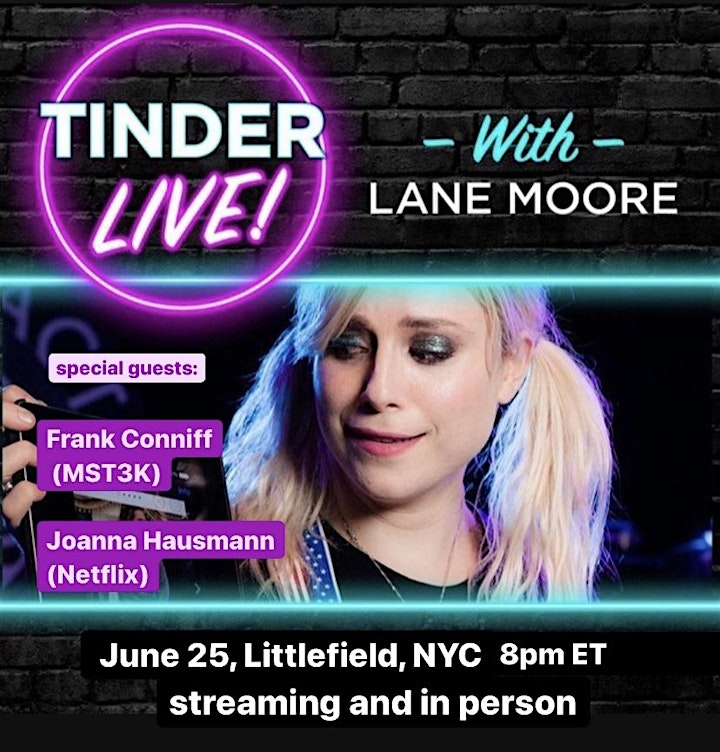 Joanna Hausmann
Joanna is a Venezuelan-American comedian, writer and actor who gained popularity through her videos on YouTube and as head-writer/talent on Univision's digital platform "Flama". Her viral creations have garnered over 100 million views and have been featured in places like CNN, NPR, and the BBC. Her biweekly show "Joanna Rants" has collectively reached over 70 million views and has attracted an international fan club of people who claim she looks like British survivalist Bear Grylls.
Hausmann is a correspondent on the three season's Netflix's series "Bill Nye Saves The World" and was named the shows "unlikely science star" by Inverse Magazine. Joanna voices the alien villain on the Disney Channel series "Milo Murphy's Law" and a recurring character on the upcoming TV animated spin-off of "Monsters Inc" "Monster's at Work" along with John Goodman and Billy Crystal. She is also a cast member for the upcoming CBS animated series "Harper House." She has written for TV - including the Stephen Colbert produced pilot "Old News" and was a staff writer for TruTV's sitcom, Tacoma FD. She is currently the head-writer on Disney Channel's upcoming comedy series "Hamster and Gretel." She is also adjunct-lecturer at CUNY Graduate School of Journalism.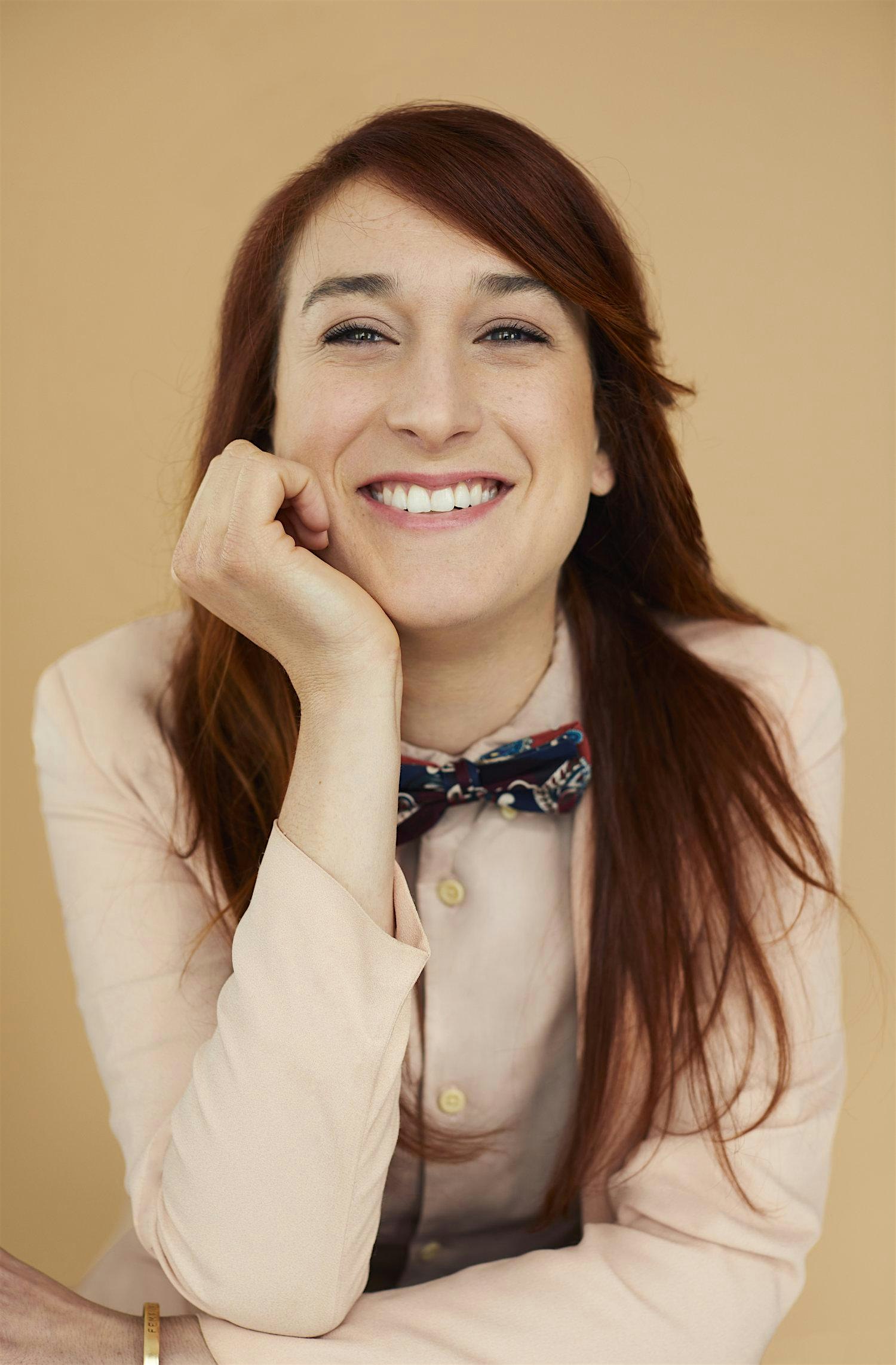 Frank Conniff
Frank Conniff is a comedy writer and performer who began his TV career writing for the Peabody Award winning Comedy Central series Mystery Science Theater 3000, where he also played TV's Frank, the bumbling yet lovable mad scientist sidekick. He then went on to be a writer, producer and actor on the ABC TV series Sabrina the Teenage Witch and he was a writer and producer on The Drew Carey Show on ABC, The New Tom Green Show on MTV, and the satirical series O2BE on the Oxygen Network, where he was also a cast member. He was head writer of the animated Nickelodeon series Invader Zim, and also was a writer and producer for the Air America Radio network, where he provided material for on-air personalities Rachel Maddow, Marc Maron, Lizz Winstead, Al Franken, Janeane Garofalo, and Randi Rhodes. He was a writer and performer on Viewpoint with John Fugelsang on Current TV, and on Totally Biased with W. Kamau Bell on the FXX network, and he also writes and performs on The Jimmy Dore Show and appeared regularly on Tell Me Everything with John Fugelsang on the SiriusXM Insight channel. He is the writer and star of a live stage show, Cartoon Dump, and he writes, produces and directs original musical comedy radio plays for his podcast, Podhouse 90. He is currently touring the country with Trace Beaulieu in a live movie-riffing show, The Mads Are Back, and podcasting regularly on Mother May I Podcast with Frank & Irene.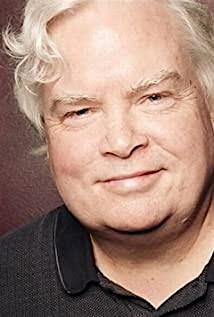 Performers
Date and time
Location
Refund policy
Organizer of Tinder Live! with Lane Moore ft. Frank Conniff & Joanna Hausmann